Mango Butter For Hair: Benefits And How To Use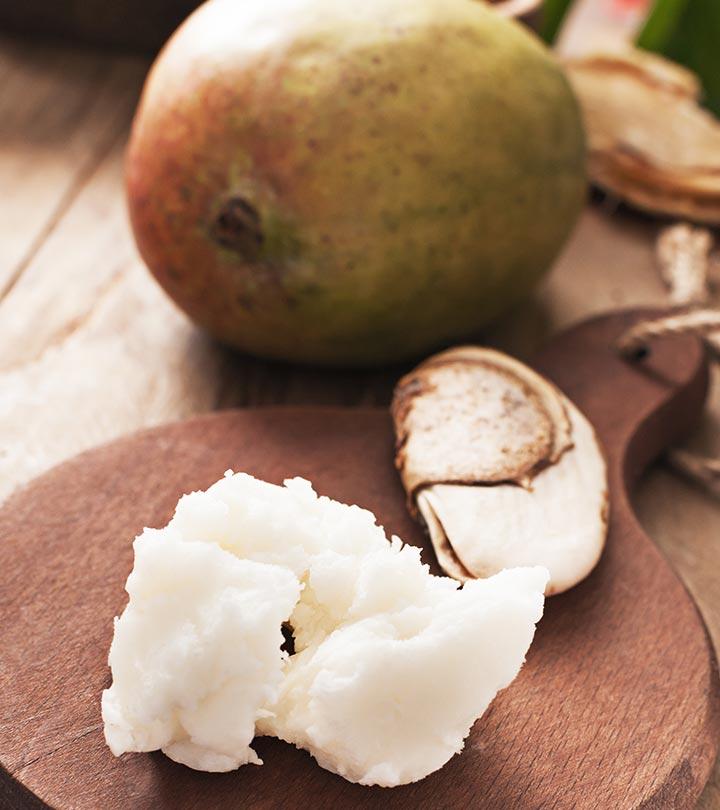 Apart from the tempting taste to soothe your taste buds, mangoes are excellent for your hair too. They can be transformed into rich, moisturizing butter to make your hair soft, smooth, and frizz-free. A dab of unrefined, organic mango butter has a lightweight texture and offers myriad benefits. Here, we further discuss these benefits and how you can use the butter to make your hair stronger and healthier. Keep reading.
What Is Mango Butter?
Mango butter is derived from mango oil, a fatty substance found in the fruit's seeds. The extracted oil is processed using special cold-pressing and steam-refinement methods to get mango butter. The butter has a mild fragrance with a creamy, non-greasy texture.
Mango butter is loaded with vitamins A, C, and E that have powerful antioxidant properties (1). It also contains other natural antioxidants. Its low melting point makes mango butter glide easily on the hair strands. In the following section, we deep-dive into the benefits mango butter has for your hair.
Benefits Of Mango Butter For Hair
1. May Help Seal Moisture
Mango butter may seal hair moisture and offer everlasting hydration. It smoothens the hair cuticle and also reduces frizz. A dab of whipped mango butter will keep your hair hydrated and frizz-free.
2. May Promote Hair Growth
Mango butter is rich in oleic acid (2). It may strengthen hair follicles and promote hair growth. The butter's creamy consistency forms a protective coat over your hair strands and fortifies it against breakage and split ends too.
3. May Boost Hair Volume
Mango butter's emollient properties may help boost hair volume. Its rich consistency can make your tresses feel soft and lustrous.
The benefits of mango butter warrant further research. However, you can prepare it at home and start using it. We have included a DIY recipe for mango butter in the next section.
DIY Mango Butter Cream For Healthy Hair
Learn to make your own mango butter hair cream at home with this easy DIY recipe.
You Will Need
2 ounces of mango butter
1 tablespoon of cocoa butter chips
1 tablespoon of avocado oil
1 teaspoon of jojoba oil
1 teaspoon of almond oil
1 teaspoon of argan oil
1 tablespoon of rosehip oil
1 ounce of aloe vera gel
How To Make
Melt the mango and cocoa butters into a bowl.
Let the mixture cool down.
Add all the essential oils and mix well.
Refrigerate until the mixture solidifies.
Scoop out the butter-oil mixture into a large bowl.
Add the aloe vera gel and mix using an electric blender until you get a soft, fluffy consistency.
Your mango butter is now ready to use.
You can use this homemade mango butter once a week, depending on your hair requirements. In the next section, we outline how you can add it to your hair care routine.
How To Use Mango Butter For Hair
You can use mango butter once a week or regularly. You can apply it directly to your hair or mix it with other ingredients. It can even be added to your shampoo, conditioner, hot oil, or any other hair-styling product.
Unlike shea butter, mango butter is used in lesser quantities for long-lasting good hair days. You can dab your fingers into the butter and apply it to your hair strands (similar to how you apply your hair conditioner).
Let us now see how mango butter fares against other hair butters.
Mango Butter Vs. Other Popular Butters
1.  Mango Butter Vs. Shea Butter
Though of the same price range, shea butter is heavier and greasier than mango butter. Shea butter comes with a peculiar fragrance, while mango butter carries a mild smell. The ongoing use of mango butter is known to have better effects than shea butter.
2. Mango Butter Vs. Cocoa Butter
Cocoa butter is known to have the same moisturizing effect as mango butter. Both butters differ only in terms of their aroma. While mango butter has a mild fragrance, cocoa butter comes with a deep chocolate scent.
3. Mango Butter Vs. Avocado Butter
Avocado butter, like mango butter, is rich in antioxidants and monosaturated fats. However, avocado butter is heavier and penetrates deeper into the hair as it has smaller molecules.
Conclusion
Mango butter works on your hair by deeply nourishing and moisturizing it. This non-greasy and light hair conditioner get easily absorbed. It works on almost all hair types. While more research is warranted to validate its benefits, mango butter seems to be generally safe for most people. But consult your doctor should you experience any adverse reactions upon its use.
Recommended Articles
Sources
Articles on StyleCraze are backed by verified information from peer-reviewed and academic research papers, reputed organizations, research institutions, and medical associations to ensure accuracy and relevance. Read our editorial policy to learn more.
The following two tabs change content below.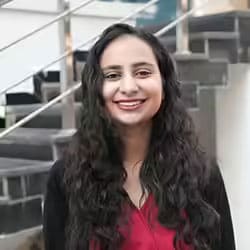 Arshiya Syeda is an editor and certified counselor. Ever the lover of the written word, she served on the editorial boards of her school and college newsletters. Writing articles on hairstyles, hair care, and nutrition helped her combine her love for reading, writing, and research. As an editor, she helps her team members deliver polished and meticulously researched content. Arshiya is fluent in English, Urdu, and Hindi and aims to become a multilinguist by learning German and teaching herself American Sign Language (ASL).