Marilyn Monroe – Beauty, Diet And Makeup Secrets Revealed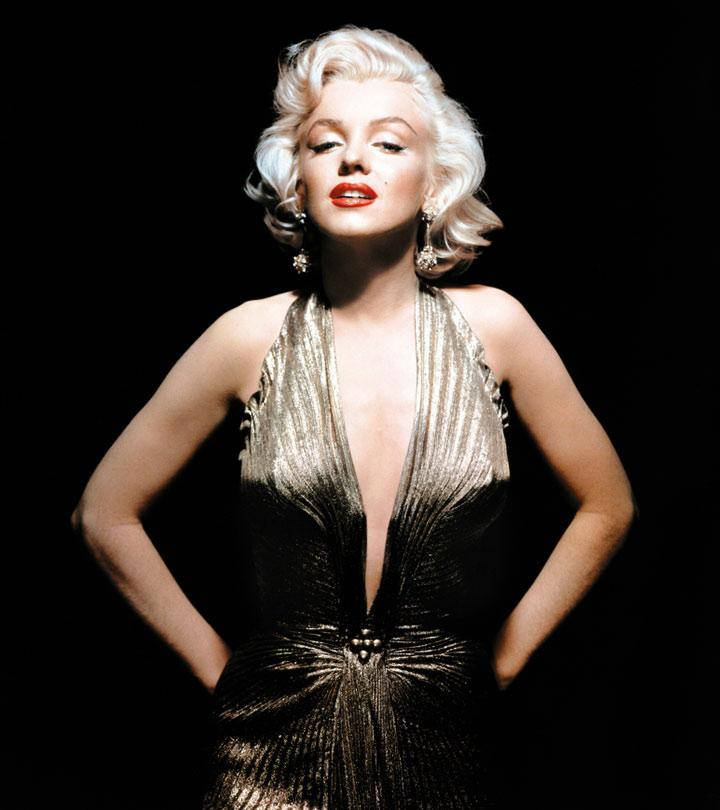 Marilyn Monroe is still reckoned as one of the most beautiful and successful women to have ever lived on the planet. She was different from today's zero figure models. Back then curvy was considered to be beautiful
Today we will reveal some of her diet, beauty and makeup secrets. Know Marilyn Monroe beauty secrets along with diet & makeup secrets through the following.
Marilyn Monroe Diet Routine
Breakfast: According to Pageant magazine published during 1952, Monroe wrote in her own words that she preferred to have a simple morning breakfast comprising of milk and eggs. She would warm up a cup of warm milk and then put two raw eggs in it. It was considered then that eggs contained more protein which was good for building and maintaining. Monroe would froth up the two eggs with a fork and have this mixture as her breakfast.
Lunch: She usually used to skip lunch. However these days it's proven to be not a good idea to skip meals.
Dinner: She used to pick up liver, steaks or lamb meat from the stores, broil them and have these as dinner with 4 to 5 raw carrots.
Evening Snacks: She would stop at an ice cream parlour and have a hot fudge sundae. Of course Monroe could spoil her taste buds a little with this after a whole protein diet like mentioned above.
Exercise Routine
It is said that she used to lift weights of around five pounds. Her other activities would include a bit of jogging, yoga and she loved horseback riding too. She didn't need strenuous exercises or hours at the gym because of her almost completely proteinaceous diet and the lack of starch or carbohydrates in it. This was good for Ms. Monroe to keep her body in shape and stay fit and curvy.
What can we learn from Marilyn Monroe's diet?
Over the years doctors have suggested that skipping meals is not good. It just makes you hungrier. However we can follow "more protein" and "less starchy" diet like Monroe did. This will help you to spend less time at a gym and keep your body healthy at the same time. Inclusion of more animal protein and less of sugary starchy products like grains, cereals,bread, and biscuits is what you should essentially be doing.
Also green vegetables and colored vegetables like carrots are a rich source of good nutrients. Having these as a salad or blanched can actually maintain your good health for long time to come.
Marilyn Monroe Beauty Secrets
Monroe had some signature beauty secrets which were very different from those of others.
Platinum Locks
It is said that the platinum locks made her career soar. Monroe early in her career colored her brown locks into platinum. Her stylists back then used normal peroxide to color her hair. Pearl Porterfield and Jean Harlow were her hair stylists and colorists.
Natural Glowing Skin
Monroe had some fuzzy peachy facial hair on her cheeks. This actually accentuated her looks with all those studio lights falling on her face. She never waxed it. It gave her different glow to her skin.
Moisturizing Is Essential
She maintained a properly moisturized skin. It is said that her favorite moisturizers were Elizabeth Arden Eight-Hour Cream and her night moisturizer was Erno Laszlo Active Phelityl Cream. Erno Laszlo Phormula 3-9 Repair Balm was on the list too.
Heavy Lids
She loved to sport the "cat-eyes" look with a thick and dark winged look on her top lids. Her favorite were Elizabeth Arden Show Stopper pencils.
False Eye lashes
She loved to use Glorene of Hollywood false eyelashes to pump up the look of her lashes. So if you have thin eye lashes, it's okay to use some falsies.
[ Read: How To Apply False Eyelashes – Easy Tips ]
Arched Eyebrows
She sported well groomed arched eye brows which became her signature eye brow style. You too can sport it. If however you are not confident about the plucking yourself, then you should seek expert help from a professional stylist and get well shaped eye brows.
[ Read: How To Get Perfect Arched Eyebrows? ]
Red Lips
Marilyn Monroe loved to sport Red Lips. If you still cannot dare to try it, and always go for pink, it's time you try the change.
Did you like this article? Hope you are now all set to follow Marilyn Monroe makeup and diet secrets and turn amazingly gorgeous! Leave your feedback.
Recommended Articles
The following two tabs change content below.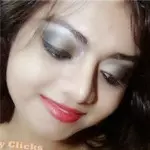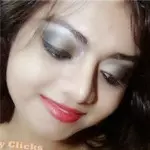 Zinnia
I love makeup,dance,dressing up,singing,writing ,acting (stage drama),eating and nail arts. I live life to the fullest and enjoy every moment as it comes.