Top 10 Masonic Tattoo Designs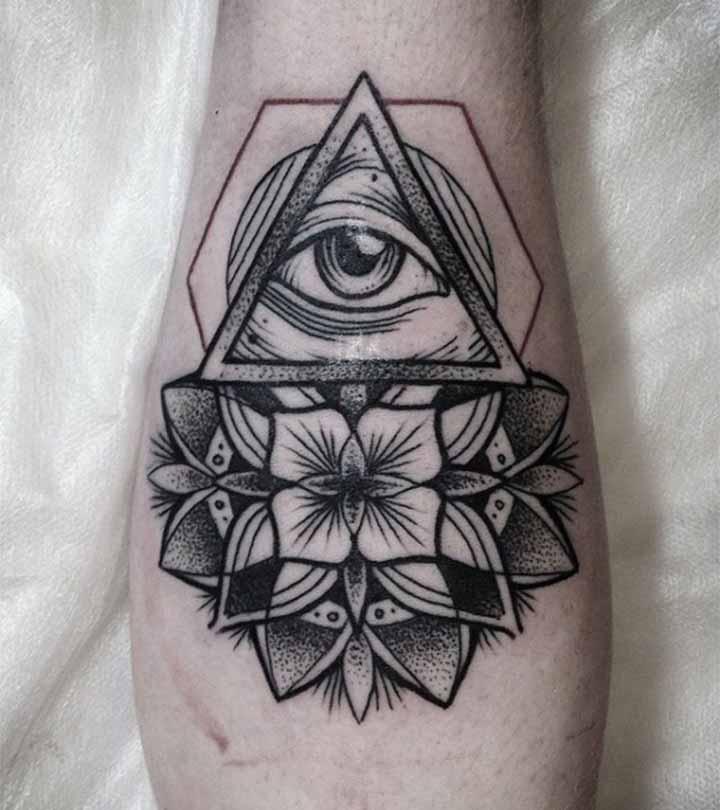 Free Masonry is an age old tradition followed by a secret society of highly qualified men of great repute and fame. It is purely based on the principles of goodwill towards mankind and the progress of science and knowledge. Free Masonry has also been a cause of much speculation and mystery because of the secretive nature of the organization. As it is the recurring case of art reflecting life, Free Masonry has also had a significant influence on tattoo art. These top ten Masonic tattoos are brilliant examples of just that.
Top Ten Masonic Tattoo Designs:
1. Masonic Upper Arm Tattoo:
Masonic tattoos are known for the use of varied geometric patterns to create art. This tattoo may mean little or nothing, but it does hold much aesthetic appeal. Have this tattoo replicated by a seasoned tattoo expert only to avoid any mess ups.
2. Symbolic Masonic Upper Arm Tattoo:
This Masonic tattoo with "G' incorporated into it does hold much significance as the "G" stands for geometry. This is the principle that Free Masonry stands on. Geometry is integral to the Masons as it is symbolic of the precise calculation and balance between all things. Have this tattoo inscribed on your skin to inspire you to live a balanced life.
[ Read: Tattoo ]
3. Masonic Eye Tattoo:
This tattoo depicts the Masonic eye or the "Eye of Providence" which is symbolic of the all seeing God, who is able to meet us at the point of our need. Lets this Masonic tattoo be a symbol of your deep faith and belief in the goodness and love of God.
4. Masonic Virgin Tattoo:
This Masonic tattoo depicts the Virgin Mary interceding on behalf of man to God. Christianity is closely linked to Free Masonry. So it is only natural that it influences Masonic art and this Masonic tattoo is a fine example of that. Make a note of the fine shading work that gives this tattoo a realistic quality that is almost photographic.
[ Read: Small Tattoo ]
5. Masonic Skull Tattoo:
Skulls are so popular in tattoo art that no genre is left untouched by them. This Masonic tattoo uses the skull motif in fiery orange to contrast with the overall piece of art in monochrome shades of black and grey. This tattoo is sure to grab attention wherever you go.
6. Masonic Forearm Tattoo:
This Masonic tattoo is open to multiple interpretations so it's best to stick to the design value of this piece of art. This tattoo stands out for a concept that is abstract and mysterious. This will have whoever comes across it concentrating deeply to find inner meaning behind this piece of art.
[ Read: Angel Tattoos ]
7. Masonic Finger Tattoos:
If you are looking for finger tattoos that are artistic and masculine, then these finger tattoos are the perfect find for you. Each Masonic finger tattoo depicted here comes with its own symbolic significance that can be a guide and inspiration in your everyday life.
8. Masonic Eye Arm Tattoo:
This Masonic Eye arm tattoo stands out for its effective shading work and the unique depiction of floral motifs. This intricate piece of tattoo art should be a challenge to replicate. So it is best to employ the services of an experienced tattoo artist.
[ Read: The Best Body Tattoo Designs ]
9. Masonic Chest Tattoo:
This Masonic chest tattoo created using the primary shades of orange and black stands out for its intricate design and vibrant use of color. Once again the standard Masonic "G" which is symbolic of geometry, a principle on which Free Masonry stands, is used in this tattoo to denote the Masonic theme.
10. Alchemy Hand and Masonic Eye Tattoo:
The Alchemy hand or the "Hand of Mysteries" is symbolic of the transformation of man into God and in this tattoo the Alchemy hand is juxtaposed with Masonic eye which makes this complex abstract piece of art open to multiple interpretations. Have this replicated on your skin by a seasoned tattoo expert only.
[ Read: Zodiac Tattoos ]
These are our top favourite masonic tattoos designs. Which one is your favourite? Shoot a comment and let us know!
Image source: 1 , 2 , 3 , 4 , 5 , 6 , 7 , 8 , 9 , 10
The following two tabs change content below.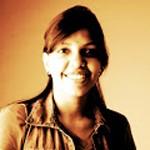 Latest posts by Shruti Goenka (see all)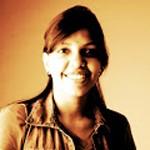 Shruti Goenka
Hi I am very passionate about makeup, fashion and health related topics, I always had a soft corner for makeup and beauty. I believe makeup has the power to enhance features and can turn flaws into strengths. Makeup keeps me busy and yet it gives me the opportunity to follow my passion.