Meadowfoam Seed Oil What Are Its Benefits And Uses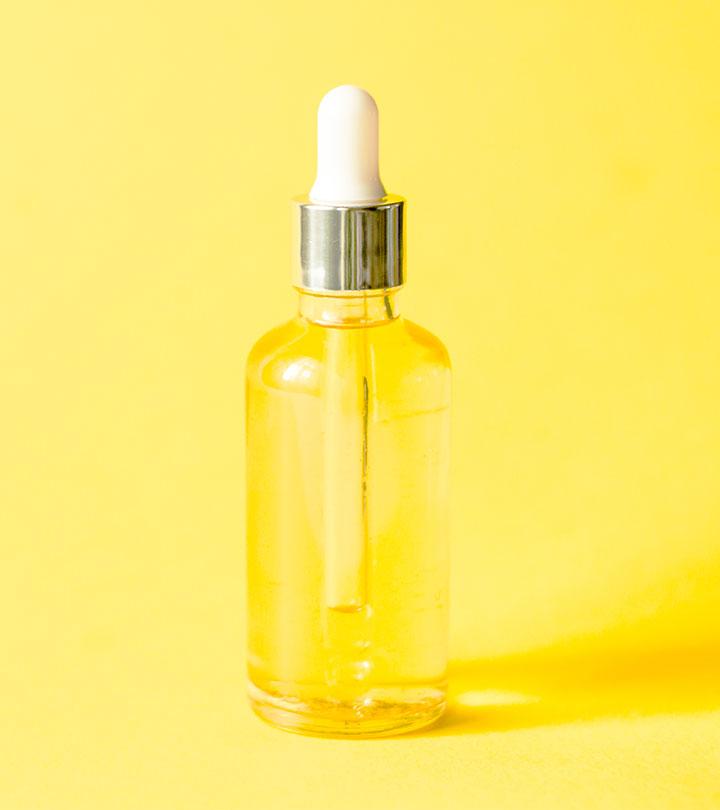 They say your skin is just as good as you take care of it. Nurturing and nourishing your skin leaves you with healthy, supple, glowing, and younger-looking skin. One of the many skin care techniques popular across the globe is the use of facial oils. Meadowfoam seed oil has been gaining popularity for its skin and hair care benefits in the past few years. Wondering why? Let's learn more about it to figure out!
What Is Meadowfoam Seed Oil?
Meadowfoam seed oil is a plant-based oil that is sourced from meadowfoam or Limnanthes albus seeds. This oil consists of many fatty acids and antioxidants, due to which it finds its way into various skin care and hair care products (1). It also works well with the other ingredients used in these products. Meadowfoam oil is also claimed to thicken skin care products, enhance their texture, and increase their moisturizing effect.
Compared to the facial and essential oils like jojoba and coconut oils commonly used in skin care products, meadowfoam oil is relatively unknown. This oil has a unique chemical structure that makes it a great oil to moisturize your skin and hair without leaving behind a greasy residue. Though it is an oil, it is not thick and greasy. In fact, it is becoming increasingly popular for its supposed emollient properties without being greasy. This makes meadowfoam oil very similar to argan oil but way cheaper and more stable.
Meadowfoam plant, the source of the oil, is a flowering plant that is native to Oregon, California, and Western Canada. Its oil is made up of 95-98% long-chain omega-9 fatty acids, which give it stability and make it an oxidative oil (1). This is claimed to make meadowfoam seed oil resistant to heat, oxidation, light, and ambient air. As a result, it is less likely to get spoilt or develop a foul odor when exposed to sunlight or ambient air, giving it a long shelf-life of around three years.
It is interesting to note that meadowfoam oil is chemically similar to jojoba oil containing unsaturated fatty acids like facis-5-eicosenoic acid (61%) and cis-5-and cis-13-docosenoic acid (16%) (1). However, it has been found to have a unique blend of fatty acids that are not naturally found in any plant. Apart from fatty acids, meadowfoam seed oil also contains the following components:
This vitamin is known for its healthy skin benefits. It is said to protect the upper layer of the skin, improve skin texture, and prevent sun damage and other skin damage by acting as a free radical scavenger (2).
Vitamin C is known for its many skin benefits. It acts as a protective barrier against environmental agents that can damage the skin. It is also known to protect the skin from UV damage, stimulate collagen synthesis to prevent the signs of aging like lines and wrinkles, reduce brown spots, shrink pores, and improve skin texture ( 3).
Linoleic acid is used in skin care products because it is said to promote cellular regeneration and turnover rate. It also plays a direct role in protecting the integrity of the skin (4).
Now that you know all the nutrients present in meadowfoam oil, let's check out the benefits it offers for your skin.
Benefits Of Meadowfoam Oil For Skin
1. Keeps Your Skin Hydrated
An emollient is a substance that creates a protective seal and locks in moisture when applied to the skin. Due to its high fatty acid content, meadowfoam seed oil acts as an emollient when applied to the skin ( 5).
When meadowfoam oil is applied to the skin, it retains moisture and keeps it hydrated, soft, and supple. The long shelf-life and stability of this oil also make it an effective emollient. Moreover, meadowfoam oil is light and does not feel greasy when applied to the skin. Being a gentle vegetable-based oil, it is suitable for most skin types and conditions.
2. Softens The Skin
Since meadowfoam oil hydrates your skin, it keeps its texture soft. When applied to the skin, it prevents the loss of moisture that makes your skin dry and rough. However, more research is required to prove this claim.
3. Helps Reduce Stretch Marks
A product containing meadowfoam oil, along with other emollients such as shea butter, cocoa butter, and olive oil, has shown positive results in treating stretch marks (6). However, more research is required to prove the efficacy of meadowfoam oil has in this regard.
4. Prevents Sun Damage
Skin exposure to the sun's UV rays is damaging. It is said to produce free radicals that can cause various conditions like skin cancers, spots, accelerated aging, etc. A study conducted in 2018 on two chemicals – 3-methoxybenzyl isothiocyanate and 3-methoxyphenyl acetonitrile (both found in meadowfoam seed oil) demonstrated that they could protect the skin from the sun's UV B rays (7). These photoprotective properties of meadowfoam oil can be used in sunscreens and sunblocks, among other skin care products.
5. Balances Sebum Production
Meadowfoam oil is known for its non-greasy feel and getting absorbed into the skin easily. It is also claimed to help balance the skin's natural sebum production, though there is not enough scientific evidence to prove the same. A balanced secretion of sebum ensures that your skin does not break out, has the right amount of moisture, and is not too dry or too oily.
6. Protects The Skin From Damage
Meadowfoam oil contains powerful antioxidants like vitamins C and E that protect the skin from oxidative stress and free radical damage. However, more research is required to establish how effective it is in this regard.
Besides these skin benefits, meadowfoam seed oil is claimed to offer lots of benefits for your hair too. The emollient property of meadowfoam seed oil may help to lock the moisture in your hair and keep it hydrated. This prevents brittleness, tangling, frizz, and dullness. This property of meadowfoam oil is used in conditioners. A form of this oil called dimeadowfoamidoethylmonium sulfate is used in conditioners as it is said to create a protective seal on your hair to prevent moisture loss. In fact, people with dyed hair are advised to use conditioners containing this chemical as it is resistant to oxidation and prevents stripping of color. However, more research is required to test these benefits of meadowfoam oil for hair.
Now, let's explore how you can use this beneficial oil on your skin!
How To Use Meadowfoam Oil For Skin
Meadowfoam oil is available individually, in combination with other oils, and in many skin care products. Since it works well with other skincare products, you can add a few drops of it to your daily moisturizer and apply it to your skin.
Some other ways to use it on your skin include:
Add a few drops of meadowfoamoil to your moisturizer or serum as part of your nighttime skin care routine. This helps prevent dry skin and allows your skin to recover overnight. This is especially helpful for people with dry or dehydrated skin.
You can use this oil on your face as the final step in your skin care routine during the day. Add a few drops of meadowfoam seed oil to your daily moisturizer or hydrating serum and apply it to your face after cleansing.
Use a skin care product that contains meadowfoamoil along with other natural and essential oils and use it as per the given instructions.
If you are using a conditioner containing meadowfoam oil, you can follow the instructions given on the product bottle.
Wondering how often you can use this oil? Find out in the next section!
How Often Can You Use It?
Due to its high safety and minimal risk of adverse effects, you can use meadowfoam seed oil every day as a part of your daytime or nighttime skin care routine. You can use it directly on your skin, in combination with other oils, as well as in skin care and cosmetic products.
Now, let's answer the most important question.
Are There Any Side Effects Of Using Meadowfoam Seed Oil?
Meadowfoam seed oil is mainly considered safe and does not irritate the skin. Based on the scientific evidence, the Cosmetic Ingredient Review has designated meadowfoam seed oil as a 'safe' ingredient for use in cosmetic products (8).
However, it is always recommended to perform a patch test on your forearm before using it on your face. If you are allergic to meadowfoam oil, you may experience symptoms like rash, itchiness, swelling, and inflamed skin. If you experience one or more of these symptoms, you must stop using the oil immediately and consult a doctor. Other symptoms that you may experience after using meadowfoam oil or products containing it are:
Hives
Tingling
Redness on the skin
Scaly skin
Blisters that ooze serous fluid or pus
It is always recommended to wait for at least 24 hours after your patch test before you apply meadowfoam oil to your face.
Conclusion
Although not as well-known as other oils, meadowfoam seed oil offers many skin benefits, making it a good ingredient in emollient creams, lotions, and conditioners. It is stable in various environmental conditions and with other ingredients in skin care products. This oil is also highly versatile and has a long shelf-life. The nourishing and hydrating effects of meadowfoam oil make it a good addition to your daily skin care routine.
Expert's Answers For Readers' Questions
Is meadowfoam seed oil good for oily skin?
Unlike other face oils, meadowfoam oil is light and does not have a thick and greasy consistency when applied to the skin. It is suitable for all types of skin, including oily skin.
Is meadowfoam oil colored?
Meadowfoam oil is a pale yellow liquid with a mild oily odor.
What is it in meadowfoam oil that makes it suitable for your hair?
Meadowfoam oil contains long-chain fatty acids that help lock the moisture in your hair and prevent it from drying. It is claimed to protect your hair from heat and other environmental stressors like pollutants, sun rays, etc.
Sources
Articles on StyleCraze are backed by verified information from peer-reviewed and academic research papers, reputed organizations, research institutions, and medical associations to ensure accuracy and relevance. Read our editorial policy to learn more.
The following two tabs change content below.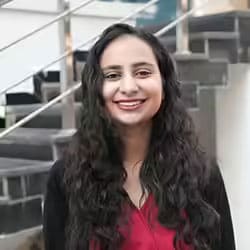 Arshiya Syeda is an editor and certified counselor. Ever the lover of the written word, she served on the editorial boards of her school and college newsletters. Writing articles on hairstyles, hair care, and nutrition helped her combine her love for reading, writing, and research. As an editor, she helps her team members deliver polished and meticulously researched content. Arshiya is fluent in English, Urdu, and Hindi and aims to become a multilinguist by learning German and teaching herself American Sign Language (ASL).