8 Best Benefits Of Mehndi Oil | What Is It And How To Use It
Understand how to use this wonder oil to alleviate stress, darken mehndi, and more.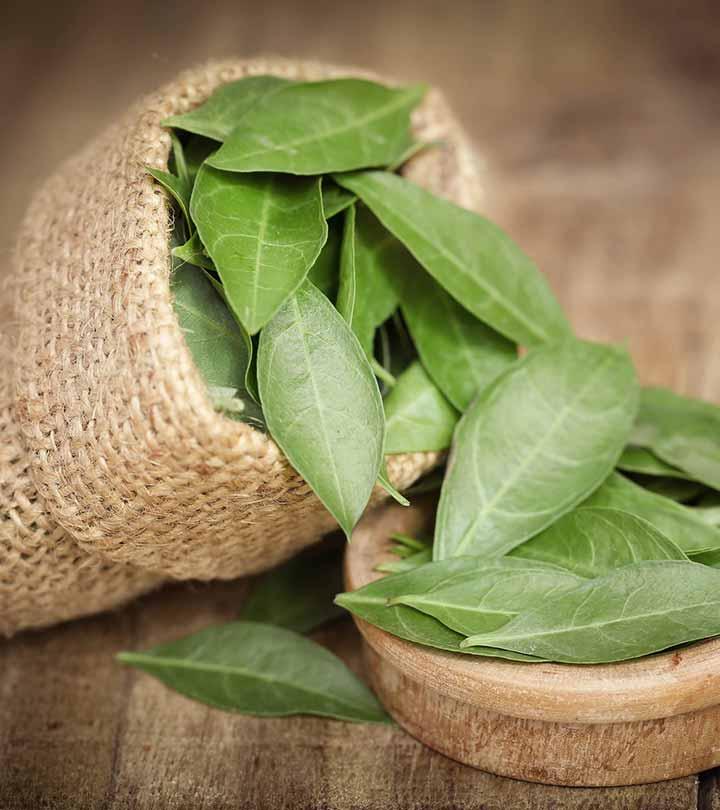 We all love mehndi, and come to think of it, one of the reasons why girls absolutely love the festive season and wedding ceremonies is because of the chance to show off some lovely mehndi art and designs. Though you may be in love with decorating your hands with mehndi as per tradition, you are probably unaware of the many benefits of mehndi oil.


Keep In Mind
DIY For Soft-Shiny Hair: Mix mehandi oil and coconut oil in a 1:2 ratio. Heat the mix in a pan. Once the mixture cools down, massage it into your scalp and hair. Leave it on for around 2 hours and wash your hair with shampoo.
DIY For Receding Hairline: Mix ½ cup of mehandi oil with 250 ml of olive oil. Leave the mixture on your hair for 30 minutes. Wash it with lukewarm water.
DIY For Hair Loss:Mix ½ cup of mehandi oil with 5 tbsp of sesame oil. Heat the mixture in a pan. Massage it on your scalp after it cools down and leave it on your tresses for 10 minutes before washing it off with shampoo.
Mehndi, also known as henna, is made from the leaves of the mehndi shrub that is indigenous to South Asia. The shrub also grows in Australasia and Africa. It is a thorny shrub with tiny leaves that thrives in subtropical climates. When the dried leaves are mixed with essential oils or water, the herbal paste imparts a burgundy-red color. The reason that mehndi is so popular is because it is used very commonly in weddings and for bridal looks in South Asian countries like India, Pakistan, and Bangladesh, and also in countries in the Middle East. The paste made from dried leaves and oil is used to decorate the bride's body. In some cultures, even the groom's hands are decorated with mehndi paste, as it is considered auspicious. Apart from this, it has multiple applications in the cosmetic and beauty industry.
If you want to make your drab-looking mehndi paste more vibrant and rich, you definitely need mehndi oil.
What Is Mehndi Oil?
Mehndi leaves contain a natural acid called hennotannic acid. This acid works as a plant-based dye in mehndi. The acid does not dissolve in water and hence, you will not be able to get a rich and lustrous color when you make a paste of mehndi leaves with henna water. What you need is mehndi oil!
Did you know that mehndi is in fact categorized as an essential oil? Mehndi oil is an essential oil and can be extracted from tea tree, ravensara and cajeput. This oil contains high levels of terpenes, which are naturally produced by the plants. The terpenes in the oil help produce a darker stain from the mehndi.


Trivia
Mehndi oil is also known as tattoo oil, and it has a rich orange color to it and a luscious floral aroma.
Benefits Of Mehndi Oil
Mehndi oil with high levels of terpenes, especially monoterpene alcohols, can ensure your mehndi stains darker. Once you make a paste of mehndi leaves and you see the dye being released, add a small amount of the mehndi oil to the paste. This will help the dye from the henna produce a dark stain that will make your tattoo or mehndi design look gorgeous. Its stain can be extremely eye-catching, if that is what you are after.

Quick Tip
Lemon-sugar mix and mustard oil are natural alternatives to mehndi oil to darken the mehndi stain.
Mehndi oil is widely used for aromatherapy. If you are feeling stressed or depressed, using a little bit of mehndi oil can relax you or elevate your mood.
You can even add a little bit of mehndi oil to your bath water to help you relax in the bathtub or have a soothing effect on the skin.
Essential oils are known to alleviate itchiness and dry skin and can be a great accompaniment to your lotion or moisturizer in winter.
You can use mehndi oil as a room fragrance. This can be handy if you are trying to mask odors or give the room a sweet smell.
Mehndi oil is also known for its ability to treat dandruff and itchy scalp. Dandruff is a common scalp condition caused by an overgrowth of Malassezia fungus that leads to flaking and itching. Mehndi oil contains natural antifungal and anti-inflammatory properties that are claimed to fight this fungus and soothe the scalp. However, there is not enough scientific evidence to prove the same.
Mehndi oil contains natural compounds that help nourish and strengthen hair follicles, which in turn is claimed to promote healthy hair growth. It is also said to help prevent hair fall by improving blood circulation in the scalp and stimulating the hair roots. Additionally, the antimicrobial properties of mehndi oil can help keep the scalp healthy and prevent infections that may cause hair loss. However, more scientific research is required to prove these claims.
Another great benefit of mehndi oil is its ability to condition and moisturize hair. The oil contains natural conditioning agents that help soften and smoothen hair, making it more manageable and less prone to breakage. It also moisturizes the hair shaft, preventing dryness and frizz.
How To Use Mehndi Oil?
The rule of the thumb is to add 1 to 3 ml of mehndi oil in 10g of mehndi powder. Do not exceed this quantity.
If you are pregnant, avoid using mehndi oil, as it can be dangerous for your baby. Before using the oil, consult your obstetrician.
It is best to perform a patch test before using the oil. This will show whether you are allergic to it.
For Hair Growth And Hair Fall Prevention
Warm the oil slightly and massage it into your scalp for a few minutes.
Leave it on for at least an hour or overnight for best results.
Wash your hair with a mild shampoo.
You can do this once a week for healthier, stronger hair.
For Hair Conditioning
Warm the oil slightly and apply it to your hair, focusing on the ends.
Leave it on for at least an hour or overnight for best results.
Wash your hair with a mild shampoo.
You can do this once or twice a week for softer, more moisturized hair.
For Dandruff And Itchy Scalp
Warm the oil slightly and massage it into your scalp.
Leave it on for an hour or overnight for best results.
Wash your hair with a mild shampoo.
You can do this once a week until the dandruff and itching subsides.
Infographic: Henna (Mehndi) Hair Oil Recipe
Mehndi oil has many benefits and is a regular part of many South Asian home remedies. It is commonly used in hair massage for improved hair health. The good news is you can prepare mehndi oil from the convenience of your home. Check out the following infographic for more details.



Mehandi oil is the age oil secret behind achieving the rich, deep dark color of henna or Mehandi. It has a wide range of applications, whether it is used to dye your hair, draw elaborate designs on your hands or feet, or get a temporary tattoo. It is used in aromatherapy as well. Mehandi oil is popularly used to color your tresses. You need to add a few drops of this oil to your henna paste. Henna's natural dark hue is dramatically enhanced, and you get a dark burgundy hair color.
Frequently Asked Questions
Is mehndi oil good for hair?
Yes, mehndi oil is good for hair. It may help promote hair growth and improve scalp health.
When should I apply mehndi oil?
Many people use mehndi oil on dry and chapped skin during the winter months. You can also add it to mehndi paste to get a dark stain.
Where can I purchase Mehandi oil, and what should I look for when selecting a high-quality product?
Mehndi oil is readily available in beauty and herbal stores as well as online. When selecting a high-quality product, opt for one made with natural ingredients and is free of harmful chemicals.
Is Mehandi oil suitable for all skin types and textures, or are there certain skin types that may not benefit from its use?
Mehandi oil is generally safe for most skin types. However, people with sensitive skin may want to perform a patch test before using it to avoid any adverse reactions.
What are the side effects of henna oil?
Anecdotal evidence suggests that some people may develop itching, redness, or swelling in response to mehendi oil. Ensure that a patch test is done before application.

Learn how to make your own mehendi oil at home with simple ingredients and get the perfect color for your mehendi. Watch this video to know more!

The following two tabs change content below.