Top 10 Mehndi Artists In Chennai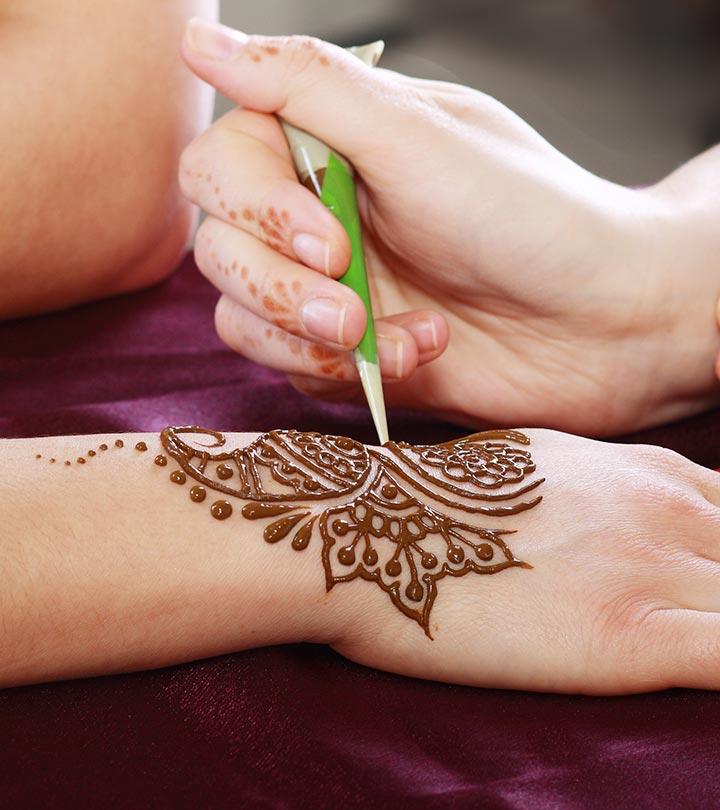 With great emphasis on traditional practices and arts, it's hard to leave out the culturally rich city of Chennai from anything to do with the traditional arts including mehndi artwork. The people of Chennai ritualistically abide by their rich heritage and culture whether it's in their food or fashion. Mehndi is an integral part of weddings, classical songs and dance recitals in Chennai and there is no dearth of talented henna artists in this city. If you are in Chennai and long to have your hands and feet beautified with intricate mehndi art, read further to get to know some of the maestros in the ancient art of mehndi application in this great city.
Top Ten List: Mehendi Designer in Chennai
1. Manisha Modi:
With twenty years of mehndi art experience under her belt, Manisha is a veteran mehndi artist. With vast knowledge in this fine art, Manisha is an expert in many styles including Bombay, Jaipuri, Rajasthani, Arabic, Hiramoti and Gharchola styles. Have a look through her portfolio on her website and you are sure to be impressed.
2. Priya at Priya Mehndi Arts:
Located at Ambattur Chennai, Priya Shrinivasan with six years of mehndi art experience is an expert in mehndi application techniques from all over the world including Arabic, Indian Traditional, Pakistani and African mehndi styles. Priya provides her services at all occasions including bridal ceremonies, dance recitals, corporate and birthday parties. She is a class apart among all the mehendi designers in Chennai
3. Shingar Mehndi Arts:
Shingar Mehndi Arts is known for its unique and classical designs, with a range of packages to suit your budget. Shingar mehndi arts specializes in bridal mehndi apart from which they also lend their expertise at birthday parties, Karwachauth, Teej, Diwali and other special occasions.
[ Read: Asha Savla Mehndi Designs ]
4. Shrinivas Mehndi Arts:
Shrinivas Mehndi arts based in Mylapore Chennai is famous for its expertise and experience in the field of henna arts. Versatile and efficient in different mehndi techniques such as Rajasthani mehndi, North Indian mehndi, Arabic and Pakistani mehndi styles, Shrinivas is well worth your money. You have to look him up, if your looking for the best mehndi designer in Chennai!
Address: No: 2, TP Koil Street, Triplicane Chennai, TN 600005
5. Anitha Mehndi Arts:
Based in Sowcarpet Chennai, Anitha is another name to reckon in the mehndi arts industry. Anitha specializes in different forms of mehndi application and her intricate henna art is popular all over Chennai.
Address: 9/18 120 Ibrahim Street, Sowcarpet, Chennai TN 600079
6. Subha Mangala:
These wedding planners have great mehndi artists working under their banner, with different portfolios to choose from, Subha Mangala is a great option if you are looking for a well managed corporate approach.
[ Read: Mehndi Artists in Bangalore ]
7. Rajeswari:
With over ten years of experience in the field of henna art, Rajeswari is one of the best mehndi artists that money can get you in Chennai. Specializing in bridal mehndi, Rajeswari is open to appointments in all days.
Address: No: 4, Praveen Flats B/8, Gandhi Street, Chitlapakkam, Chennai TN 600064
8. Sneha Jain:
A young mehndi artist, Sneha brings fresh ideas and innovation to the table, an expert at contemporary designs, Sneha is also happy to do traditional mehndi art as she excels in both.
9. Ayisha Mehndi Designer:
Another veteran in the art of mehndi design on this list, Ayisha also gives classes in mehndi design. Turn to Ayisha for your bridal mehndi and it will definitely be money well spent.
[ Read: Mehandi Artists in Kolkata ]
10. Maria at Unique Touch:
Last but not the least on the list, Maria at Unique Touch is an affordable and expert mehndi artist. Specializing in bridal mehndi, Maria also does birthday parties and other festivals and celebrations.
Address: No: 1083, Thiruvallur Nagar, Thiruvanmiyur, Chennai TN 600041
So these are the top 10 veteran mehndi artists in Chennai. Do approach them to make your functions rocking. Shoot us a comment.
The following two tabs change content below.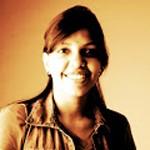 Latest posts by Shruti Goenka (see all)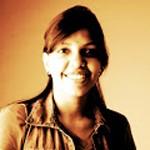 Shruti Goenka
Hi I am very passionate about makeup, fashion and health related topics, I always had a soft corner for makeup and beauty. I believe makeup has the power to enhance features and can turn flaws into strengths. Makeup keeps me busy and yet it gives me the opportunity to follow my passion.