Top 10 Mehndi Artists In Delhi
Delhi is a city of opulence and for good reason as it is the capital of India where all the people that matter in our country have set up base. Delhi weddings like everything else in Delhi is about much pomp and show and can most often go way over the top. Mehndi ceremony is one of the most beautiful occasions in the entire wedding extravaganza of an Indian bride-to-be.
A great wedding at Delhi is about the most popular venues, the guests that matter, the most sought after bridal wear designers and bridal hair and mehndi artists. However, no wedding is complete for a true Indian bride without the humble yet indispensible mehndi or henna art expert. So, here's a look at the top ten mehndi artists in Delhi just in case you are the next opulent Delhi bride.
Top 10 Mehndi Artists in Delhi:
1. A. Shriniwasan:
A. Shriniwasan is an established mehndi artist for the last twenty years and has worked with film stars and other high profile brides. Through years of dedicated henna art work, Shriniwasan has acquired skill and knowledge in this field that is hard to beat and has most clients spellbound.
2. Jay Prakash at JP Mehndi Art:
Jay Prakash is a mehndi artist who can sure boast of great versatility, he uses toothpicks, knitting needles and even paintbrushes to create different shades and strokes that are bound to leave the beholder of his fine art mesmerized. Jay guarantees a rich color in just 3 hours if you follow his expert advice post application.
3. Raju at Raju Mehndi Art:
In the profession since 1992, Raju has many years of experience in the fine art of bridal mehndi under his belt. Raju is known for his versatility and specializes in mehndi art techniques from all over the country including Rajasthani mehndi, Jaipuri tradition and Bombay contemporary style.
4. Manoj Mehndi Artists:
This group of mehndi artists operating under the same banner is a popular fixture at weddings and bridal fashion shows. With varied talents in contemporary and traditional henna art, they do deliver effective mehndi art for the discerning bride.
5. Prakash at Prakash Mehndi Art:
A specialist in the field of henna art, Prakash has ten years of experience and a vast amount of knowledge to boast of. Specializing in traditional bridal mehndi art, Prakash uses natural henna and other herbal additives to create astounding art for the bride on her big day.
6. Usha and Ekta Shah:
This mother and daughter duo bring the best of old and new techniques in henna art to the table. While Usha the mother is known for her traditional artwork, Ekta excels in contemporary designs. Both mother and daughter have worked with movie stars and other prominent personalities.
7. Prasad Naval:
In the profession since 1998, Prasad Naval is a well known name in the mehndi art industry. Equipped with a great portfolio, Prasad however puts more emphasis on spontaneity and comes up with a unique design on the spot. In a way Prasad is the perfect artist for someone looking for a one of a kind henna work of art.
8. Kundan at Kundan Mehndi Art:
Kundan is a popular Delhi based mehndi artist with ten years of extensive knowledge and amazing artistic skills. Kundan specializes in bridal mehndi and has an extensive portfolio to choose from.
9. Tiwari Mehndi Artist:
Mr. Tiwari is a professional mehndi artist for the past ten years and has his own unique brand of creativity that allows him to introduce new henna art designs on the bridal mehndi scene quite often. On the basis of merit and experience, Mr. Tiwari is a sought after mehndi artist in Delhi.
10. Anuj at Anuj Mehandi Art:
Anuj is a popular Delhi-based mehandi artist with over 18 years of experience. He beautifully combines the artistic elements of Arabic and Indian mehandi designs to create spectacular and unique designs. His influenced from the art and architecture of Persian and Mughal empires.
So these are the top 10 mehndi artists in Delhi. To get the unique and elegant mehndi designs, do approach them to make your special day even more special. Stay stylish, stay gorgeous!
The following two tabs change content below.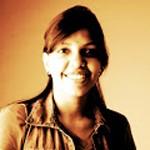 Latest posts by Shruti Goenka (see all)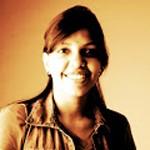 Shruti Goenka
Hi I am very passionate about makeup, fashion and health related topics, I always had a soft corner for makeup and beauty. I believe makeup has the power to enhance features and can turn flaws into strengths. Makeup keeps me busy and yet it gives me the opportunity to follow my passion.