Top 10 Mehndi Artists In Kolkata
Kolkata girls are known across the country for their beauty so there's little to stop them from going all out and exploring all avenues of style and fashion including mehndi art. Traditionally Bengali brides are known for applying Alta or Mahawar to their hands and feet however, since Kolkata has been exposed to myriad cultures from across India, mehndi is now a more popular option. Just like the rest of India, mehndi art enjoys huge popularity in Kolkata and is a common sight at weddings and important festivals. Let's take a look at a few of the renowned mehndi artists in kolkata in case you are in the city and have not yet experienced the beauty of henna art.
Top Ten Mehndi Artist in Kolkata
1. Singh Mehndi:
Singh Mehndi is a popular choice for mehndi art in the city of Kolkata, with many years of experience in hand. Singh mehndi provides their expert services at weddings and other festive occasions.
Address: 149 Rash Behari Avenue, Gariahat, Ballygunge, Kolkata
2. Rashmi Jain:
With many years of experience in the art of mehndi application, Rashmi Jain is a much loved mehndi designer in Kolkata. Excelling in varied forms of mehndi art including Rajasthani, Jaipuri, Arabic and Gujrati styles, Mrs. Jain is well worth your money.
Address: 52/6 VIP Road, Near Big Bazaar, Phase 2, Flat No: 708, Kolkata West Bengal
[ Read: Mehendi Designers in Bangalore ]
3. Mehndi Season:
Popular in south Kolkata, Mehndi Season is known for the packaged deals they offer and their expert craft. A favorite at weddings and festivals, Mehndi Season is well worth a try.
Address: 375 Prince Anwar Shah Road, South City Mall, 2nd floor, Kolkata 700045
4. Ruposi Mehndi Artists and Wedding Planners:
This group of wedding planners are also known for the expert mehndi artists working under their banner. With multiple mehndi artists working under them, you are sure to find an artist with a portfolio to match your preferences.
Address: 127 Behala, Kolkata, West Bengal 700034
5. Manoj Mehndi Art:
Based in the popular Metropolis Mall, Manoj is popular with the daily shoppers and also moves out to render his services at weddings and other occasions. Armed with an impressive portfolio, Manoj is one of the best mehndi artists the city has to offer.
Address: 125 Metropolis Building, 1st floor, High Land Park, Chak Garia, Panchasayar, Kolkata 700094
[ Read: Mehendi Designer in Chennai ]
6. Shraddha Ojha:
Shraddha is a freelance mehndi artist and beautician, popular among Kolkata brides for her vast experience and immense knowledge in exquisite mehndi art.
Address: Bakul Basanta, Flat No: 6, Rajpur Sonarpur Municipality, Narendrapally, Maha Maya Talla, Kolkata 700103
7. Kaushal:
Based in North Kolkata, Kaushal is famous for his versatility as he is specialized in various mehndi art forms such as Rajasthani style, Marwari Style, Bombay Style and contemporary mehndi designs.
Address: 123/2 H-51, Maniktala, Pital Patti, APC Road, Maniktala, Kolkata 700078
8. Jigna Soni:
Based in Burrabazar, the business hub of Marwari merchants in the city, Jigna is a popular mehndi artist amongst Kolkata's Marwari community. Known for her intricate designs and professionalism, Jigna renders her services at weddings, Diwali, Karwachauth, Lakshmi Puja and other important festivals.
Address: 18 Sir Hariram Goenka Street, Ground Floor, Bastala Lane, Burrabazar, Kolkata 700007
[ Read: Mughlai Mehndi Designs ]
9. Subroto Banik:
Another mehndi art expert from south Kolkata, Subroto is a sought after mehndi artist for his ability to excel in both contemporary and traditional mehndi designs. Having worked with innumerable brides, Subroto has mastered the knack of matching his designs to your specifications.
Address: 1/79, Rajendra Prasad Colony, Lords Bakery More, Tollygunge, Kolkata 700033
10. Sampa Banerjee:
Last but not the least on the list, Sampa is a versatile mehndi artist excelling in various forms and techniques. Sampa's impressive portfolio is her USP.
Address: Rahra Bazar Kalyannagar Buttolla, Khardah, Kolkata 700117
Hope the article was informative. Please leave us a comment.

The following two tabs change content below.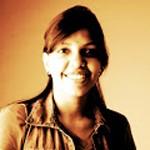 Latest posts by Shruti Goenka (see all)