10 Memorable Images Of Princess Margaret Over the Years
The stunning pictures of the late Princess Margaret will tell you about her life journey.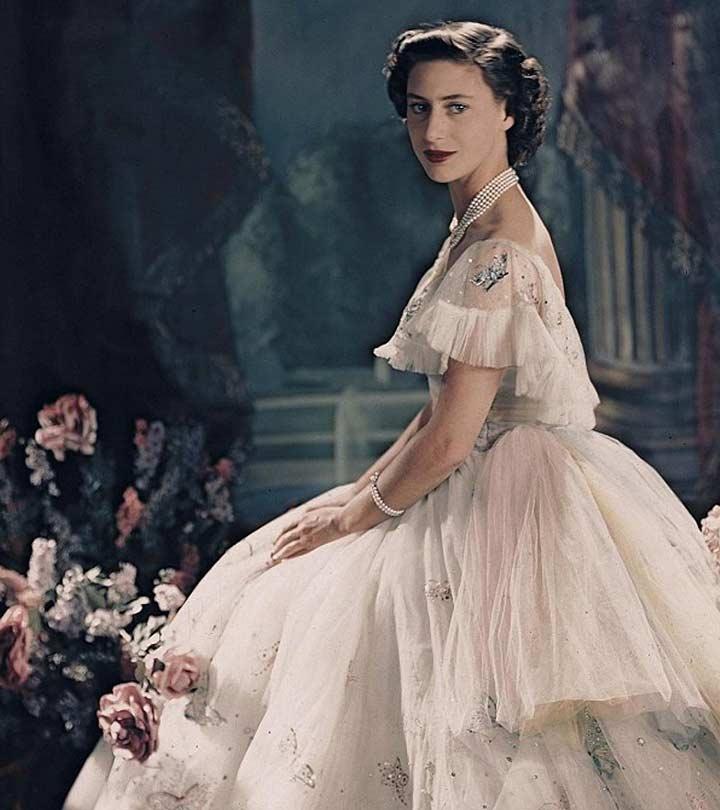 The Netflix series The Crown, and Helena Bonham Carter, made us fawn over Princess Margaret. So we decided to take a look at some iconic images of Princess Margaret. Princess Margaret, the Countess of Snowdon, is a woman known for her controversial life choices. These choices, which today seem commonplace, shook the Church of England when Princess Margaret was a young girl.
Top 10 Images Of Princess Margaret:
Here are few of the best images of the late countess:
1. Youth and beauty never go out of fashion and this black and white photo of Princess Margaret proves just that. She is captured here in all her glory, beauty, confidence and beauty that no word can describe or do justice to. This photo is a gentle reminder of the beauty, elegance and class that Princess Margaret stood for and represented.
2. Countess of Snowdon, Princess Margaret Windsor seems to pose for a photo for the official records in all her beauty, elegance and grace as was the norm of the days. She exudes confidence and control in a manner that makes her worthy of the title princess. She also looks a little forlorn in this photograph, yet she manages to boggle the viewer with her glamour and poise.
3. Most women, no matter how their life's events unfold or how their story is told ever wants to miss the chance to have a family. The women of the royal family are no different and they fill in the shoes of responsibility with equal ease and responsibility along with making time for their children. Seen here with her son, Viscount Linley, husband and little daughter Lady Sarah Armstrong Jones during the latter's baptism.
4. While Princess Margaret was known to the world as the sister of Queen Elizabeth, she managed to make her own standing in the world as well. Seen here is adding life to a dress from the fashion house of Dior. She was especially shown this special piece, which makes it clear that she had a say and influence on the fashion of her days.
5. While black and white photography adds charm to the bygone days, this image of Princess Margaret stands out to show that opulence, abundance and the bounty around her kept the child like innocence and her womanhood alive. She looks exquisite and beautiful in this photograph. Seen here wearing the famous pearl necklace gifted to her by her Grandmother, Her Majesty Queen Mary. Princess' Margaret fondness for the pearl necklace was well known.
6. A close up image of the princess shows her deep and beautiful eyes, a well cut nose and high rise cheeks that made her a beauty to any onlooker. She is seen here with minimalistic make up, which adds to her looks with right attitude and little jewelry.
7. Princess Margaret is seen here inspecting the troops in Kenya and taking an official salute. This shows her keen interest in politics and  happening in the world during her time. It also goes on to show that she was a women who would give equal diligence to all areas of her work and life, personal , professional and official.
8. In one of the rare photographs, Princess Margaret is seen here with her sister, Her Majesty Queen Elizabeth. This photograph was taken at one of the plays where Queen Elizabeth played the role of Alladin and offers a closer look at the relationship the two sisters' share. Princess Margaret looks relieved.
9. Seen here on the front page of the TIME magazine. This picture shows just how much of a presence and influence Princess Margaret had during her time.
10. No matter how old we grow, the days gone by, the days of our childhood fills us with nostalgia and a smile. Seen here with her elder sister at some official celebration, lost in thought and in conversation with her sister, proving to the world that some bonds stay strong and cannot be broken with time.
Princess Margaret is no longer with us. But I am sure she looks down from the heavens above and smiles a little when she sees the wild young girls of today. She too was one in her heyday!
Throughout her life, Princess Margaret exemplified the regal qualities which make her a Princess. These images of Princess Margaret depict her journey from an attractive young woman to her golden age. These photographs highlight her grace, influence, and innocence. They make it evident that she has aged gracefully. They give us a peek into her high-profile life and introduce us to the exciting lives of the British royal family women. You can emulate her charm and poise in your daily life by taking inspiration from her.
Frequently Asked Questions
How tall was Princess Margaret Rose?
Princess Margaret Rose was recorded to be 1.55m tall.
What disease did Princess Margaret have?
Princess Margaret was known to be a heavy smoker and had severe lung issues. She faced a lung cancer scare in 1985 and had to undergo surgery to check for cancer, the possibility of which was ruled out post-surgery.
Did Queen Elizabeth and Princess Margaret get along?
The royal sisters were known to be the best of friends, given their unusual childhood and upbringing compared to the rest of British society. Queen Elizabeth's royal duties often brought about complications in their relationship, but the two were extremely close despite that.
Was Princess Margaret jealous of the Queen?
Royal biographer Sarah Bradford claimed that Princess Margaret was subconsciously jealous of the Queen. The reason was that the Queen had everything she wanted, while Princess Margaret's choices and desires were always subject to public criticism or against royal rules.
How many times was Princess Margaret engaged?
Princess Margaret was engaged only once before getting married to her husband Antony Armstrong-Jones, a commoner and a professional photographer.
The following two tabs change content below.