Top 10 Memorable Images Of Princess Haya Bint Al Hussein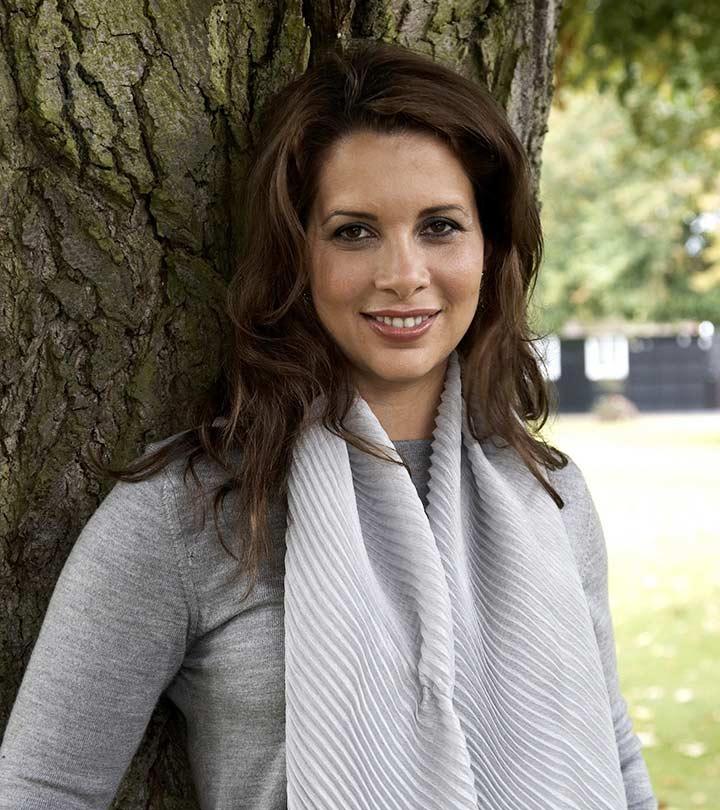 Princess Haya is synonymous with beauty and grace. Known as 'Her Royal Highness', Princess Haya is the daughter of King of Jordon. Born in 1974, Princess Haya of Jordon completed her education at Oxford and later married the king of Dubai.
One of the most photographed royals in the world, Princess Haya exudes beauty, old world charm and confidence-a lethal combination for sure!
Top 10 Images Of Princess Haya Bint Al Hussein:
Here are the top 10 images of Princess Haya Bint Al Hussein:
1. Nothing exudes beauty like a black and white photograph. A silent reminder of how graceful the bygone days were and also a gentle reminder of how time evolves and we all age gracefully. This photograph is a reminder of the beauty and grace of Princess Haya and the beauty she carries today as well.
2. At the helm, and as the head of the Dubai Health Care City, Princess Haya commands respect and allegiance of people of the city and the business people alike. She represents the growing presence of women in the Arabic world and how they are taking foray into the modern world, taking on responsibilities at par with men.
3. Princess Haya is a woman of substance who has been known for her varied interest and skills with which she shoulders her responsibilities. Seen here congratulating the winners of a derby race, for which she is also the co-owner along with her husband.
4. Princess Haya is a woman who represents the mix of traditional and modern values. Here she is seen wearing a modern dress along with her ever supportive husband. She makes everyone around comfortable. She also makes sure that she remains her husband's pillar of strength and a support system he can depend on and look up to.
5. If a picture is worth a thousand words, then this photograph of Princess Haya is definitely a way to say how beautiful this woman is and how she can stay elegant forever with minimal makeup and show.
6. Here Princess Haya exudes charm in the all white dress. She looks comfortable and amazingly exuberant with her Prince here. The two walking hand in hand shows the world that trust and love are the greatest bonds. No cultural difference can rift two people apart if they share the bond of love.
7. A picture is worth a thousand words and this one reflects the timeless nature of beauty! Princess Haya possesses a beauty that is timeless, flawless, and confident. Princess Haya's photograph is a beautiful representation of her amazing personality—inside and out! Her eyes exude confidence. She is a representative of the women of today, confident, loving and giving at the same time.
8. Princess Haya, dressed in her free flowing top, is not weary of showing off her pregnant belly and share with the world the happiness and joy of becoming a mother. She is seen here with her ever supportive husband.
9. The princess works for a lot of causes that are close to her heart. She is seen here distributing food to people in need. It shows to the world that no matter who you are, how busy you are, what your jobs and day to day responsibilities are , you can always make time for things you love to do and are passionate about. There is no reason or excuse big enough that can stop you. Work on your passion and love your life.
10. A responsible mother as we all know her, lovingly holds her daughter in public, both comforting her and feeling proud of her little baby daughter. Living another role, that of a mother successfully.
A woman like Princess Haya shows the world that it is possible to be traditional yet modern. She is a role model for young girls all around the world.
Which is your favorite picture of Princess Haya? Do share your views with us in the comments section below.
The following two tabs change content below.

Latest posts by Renold Rajan (see all)

Renold Rajan
A software engineer by profession, I have always harboured an interest in literature, movies and theatre! Through this portal I wish to share with readers my ideas and crafty tips that are sure to come handy in day to day life!