Mesotherapy For The Face – Benefits, Procedure, And Side Effects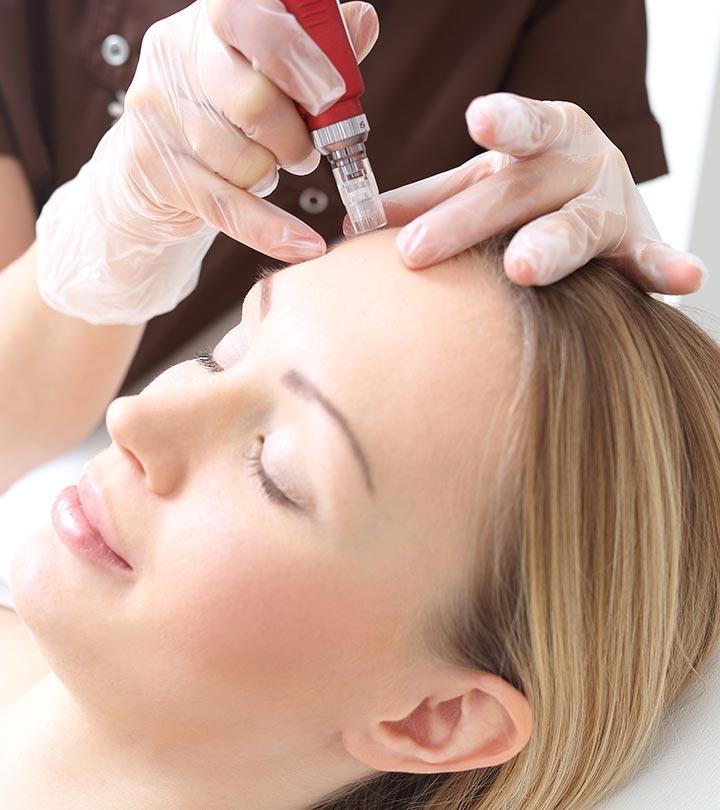 The quest for skin with that "lit-from-within" glow is never-ending. With the beauty industry overflowing with beauty treatments that promise miraculous results, it's easy to feel overwhelmed. But there are a few procedures that can actually help you get the skin you desire. Mesotherapy is one such procedure that promises to tighten and rejuvenate your skin. Never heard of it? No worries. Scroll down and find out everything about this face procedure.
Table Of Contents
Mesotherapy For Face: What Is It?
This is a procedure in which the doctor uses injections with very fine needles to deliver enzymes, hormones, and vitamins to your skin to tighten and rejuvenate it. This procedure was first invented in France by Dr. Michel Pistor to help relieve pain caused by medical conditions. However, later, it was used in cosmetic dermatology for fat removal (often as an alternative to liposuction).
The term "meso" means middle. This therapy is called mesotherapy because fine needles are used to deliver injections to the middle layer of your skin. The whole idea of this therapy was to treat the underlying issues, such as inflammation and poor circulation, that cause skin damage (1).
Mesotherapy is often used for addressing a wide range of skin issues like:
Pigmentation
Skin tightening
Cellulite reductionLines and wrinkles
Fat removal from the face, arms, thighs, stomach, hips, and legs
Alopecia
There are multiple benefits to this procedure.
What Are The Benefits Of Mesotherapy?
1. Your Skin Gets A High Concentrate Of Vitamins And Other Ingredients
The high concentration of serums, vitamins, and other nutritious blends of potent ingredients makes your skin feel refreshed and rejuvenated. When done correctly, mesotherapy ensures that the products are delivered to your skin properly.
2. It Can Be An Alternative To Expensive Surgeries
It can be a part of your anti-aging skin routine and is less invasive than other procedures and plastic surgeries. You do not need to go under the knife to look better. The concentrated serums are delivered to your skin using needles, and you get natural-looking, healthy skin. Also, there is no downtime.
3. It Can Address Multiple Skin Needs
Whether you are looking for an anti-aging solution or want to boost the radiance of your skin, you will get customized ingredients for your skin. The skin gets an energy boost, and you can see visible results right after the first session.
4. It Brightens Your Skin
Depending on the ingredients, mesotherapy can address skin issues, such as age spots, pigmentation, and melasma. It can brighten up your face and even out your skin tone.
5. It Keeps Your Skin Hydrated
Mesotherapy can also help in boosting the skin's moisture content and make it appear plump, firm, and healthy.
Mesotherapy is not a complicated process. However, you need to go for an initial consultation with your dermatologist and discuss your concerns. He/she is the best person to understand the needs of your skin and the type of ingredients it might need.
Depending on the intensity of your treatment and the ingredients used, the number of sessions may vary. Treatments are usually customized. Here is a brief overview of what exactly happens during the procedure.
What to Expect During The Procedure
You have to stop using nonsteroidal anti-inflammatory drugs (NSAID) and aspirin (in case you are using any of them) for a week before the facial procedure because they might increase your risk of bruising and bleeding.
During The Treatment
The doctor might apply a topical anesthetic on the areas that are to be treated. This, however, depends on your pain tolerance levels.
The doctor uses a microneedle to inject the ingredients into the target area. You will receive a series of injections.
The injections are delivered at different depths of around 1 to 4 millimeters into your skin. This, again, depends on the skin issue you have.
Depending on the skin issue, its intensity, and the effects, you might need several mesotherapy sessions. The doctor can tell you exactly how many sessions per week you might need to get the desired results.
There haven't been enough studies on mesotherapy and its effects, but every cosmetic therapy comes with its share of undesirable effects. And mesotherapy is no exception.
Side Effects And Risks Involved In Mesotherapy
Some of the common side effects include (1):
Edema (swelling caused by injury or inflammation)
Erythema (redness of the skin)
Itching
Mild pain (on the treated area)
Skin hyperesthesia (increase in skin sensitivity)
Nausea
Diarrhea
Vomiting
Tender subcutaneous nodules in the treated area
Pigmentation issues
Hypersensitive skin reactions (rashes etc.)
You might even develop allergic reactions to some medicines and ingredients that are used in mesotherapy. Hence, it is crucial to find out whether you are allergic to the ingredients or not.
Adverse effects of the procedure were also reported due to:
Faulty techniques that cause scarring and infection
A poor aseptic procedure that may also transmit skin and other infections (1)
This procedure is not FDA approved, and even the guidelines of The American Society for Plastic Surgeons do not recommend mesotherapy for fat removal. According to them, there is very limited scientific research available on using mesotherapy for fat removal (2).
Conclusion
Although mesotherapy shows promising results in treating a number of skin issues, it needs in-depth research to confirm its effectiveness in aiding fat removal. The safety and side effects of this procedure are also not confirmed because mesotherapy is studied only as a pain reducing treatment and not as a cosmetic procedure. It is always better to consult an experienced doctor before you undergo mesotherapy or any other cosmetic procedure.
References
1. "Mesotherapy – The french connection", Journal of Pharmacology & Pharmacotherapeutics, US National Library of Medicine.
2. "ASPS Guiding Principles..", American Society Of Plastic Surgeons
The following two tabs change content below.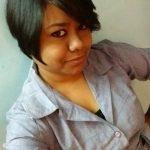 Ramona is a journalist-turned-content writer. She holds a Master's degree in English Literature and has been writing for the digital world for over five years. She specializes in writing for Skin Care. She has done a certificate course titled 'Dermatology: Trip To The Skin', offered by Novosibirsk State University. She believes that beauty begins with a good skin care regimen and is on a mission to eliminate all toxins from her routine. She helps and guides readers in selecting products and ingredients specific to their skin type/issue. When Ramona is not working, her books and passion for music, good food, and traveling keep her busy.