10 Messy Bun With Braid Hairstyles To Inspire You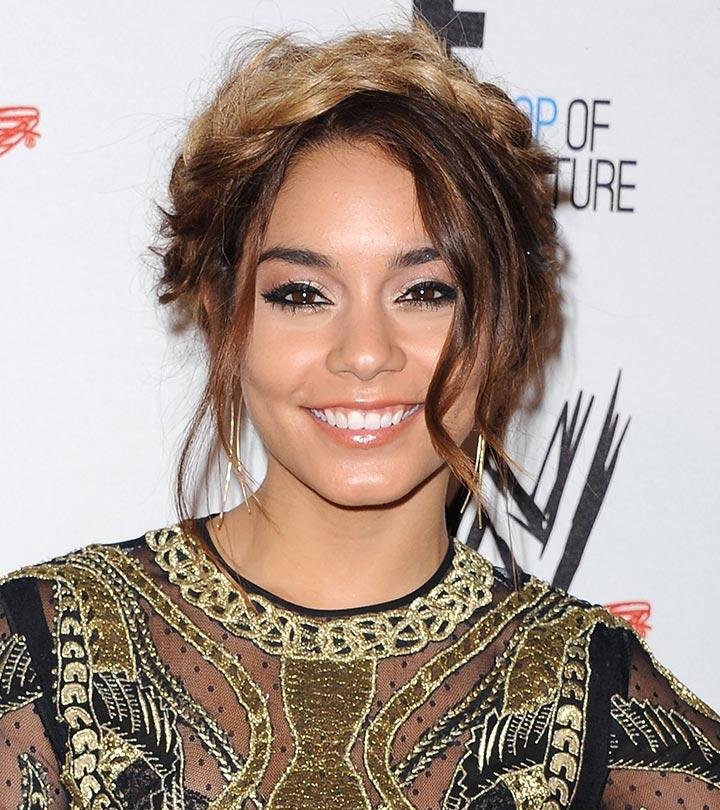 Fan of snazzy bun, braids and messy hair? Ta-da! We have compiled a list of top ten messy hairstyles, taking inspiration from some fabulous hairdos worn by the hottest female celebs for you to hop on the bandwagon. Would you like to know what they are? Read on and get amazed!
Messy Bun With Braid Hairstyles – Top 10:
1. Messy Milkmaid:
You cannot beat an ethereal messy plaited halo braid during the summer months. Beautiful, stylish and oozing elegance, its little wonder actress Jennifer Lawrence is such a fan of them. To duplicate this 'do, begin by sectioning out bangs and a few longer strands around the face. Next, pull your hair back and collect it all at the nape of the neck. Braid this section, wrap it around the head and pin the ends into place to form a halo. When you're finished braiding, wrapping and pinning, mist with a little hairspray.
2. Crown Braid With A Headband:
Kirsten Dunst's braided 'do with a chic headband is excellent from all angles. The Spiderman actress looks gorgeous with her undone, golden blonde locks done up in a cute crown braid. She doubles the glam factor by adding a tiny string of floral as a headband – simply glamorous.
3. Braided Updo:
The red carpet is usually all about the pretty dresses, but we think Jessica Alba's supersize braid at the Oscars stole the show. We love everything about this hairstyle – the French braid, the messy bun, the wispy flyaway hairs, and the perfect dual tone colour. From the front, it looks like your regular updo, but take a look at the side and back and suddenly it turns into a fun, flirty bun that creates a classic silhouette. Dreamy!
[ Read: Best Messy Bun Hairstyles ]
4. Big, Undone Halo:
We love a classic halo braid, and this gorgeous wraparound detailed one on Vanessa Hudgens is a perfect hairdo to copy any weekend. To duplicate Vanessa's look, divide hair equally at the back, and braid each section separately. The two sections are then pulled forward above the ear and across the crown, and secured to form a gorgeous, halo-like effect. A few strands of hair are left loose to frame her face.
5. Double Plait 'Do With A Headband:
Hottie Minka Kelly looks divine with her double plait 'do and a sparkly hairpiece. We love the contrast between Minka's ombre braid and the natural texture of her braided hairstyle. For this look, simply create two side-braids and secure them with discreet pins to keep them in place all day long. Make sure you skip the anti-frizz serum for a natural and whimsical braided hairstyle. Who says neat is always best?
6. Messy Side Braid Chignon:
Beautiful actress Sarah Michelle added a care-free finish to her outfit courtesy of this messy hairstyle. It's really a simple messy updo that leaves a few strands of hair around the face for a softer look. And the messy French braid bun from one side to the other creates a great look to emulate with second-day hair when you're short on time.
[ Read: Different Messy Hairstyles ]
7. Double Braid With Bangs:
Sometimes, the prettiest styles are the simplest — like this gorgeous double braid and full fringe combo on actress Bella Thorne. To recreate this look, section out the bangs, then create two normal braids crossing over each other to make an X on top of the head. Secure the two braids at the nape of the back, taking care to hide the pins and create the illusion of intertwined braids.
8. The Heidi Braid:
Actress Julianne Hough has given us some major hair-spiration with her pretty and romantic braid. We love how her rich, undone textured hairdo is simple yet undeniably stylish. Position your braid directly at the forehead and skip the anti-frizz serum for a classic and natural look.
9. Reverse-Braided Topknot:
For the ideal party hairstyle, copy Colbie Caillat's messy topknot idea: sleek from front, but messy and creative from the back. To copy her look, create a reverse-braid beginning at the nape to the top of the head and tie it off with an elastic hair tie. Next, gather the remaining loose hair and the braid together at the top of the head into a high ponytail using another elastic hair tie. Wrap the ponytail and make it into messy braid bun, secure it with bobby pins and spritz a light hair spray to keep the hair in place while still maintaining a messy look. Pair your braided topknot hairstyle with pretty earrings and flawless makeup for a flirty and feminine final touch.
[ Read: Chignon Bun Hairstyles ]
10. Romantic Braided Up'do:
Bombshell and actress Blake Lively knows that the easy way to de-fuss an embellished cocktail dress is with a messy updo. In this look, we love the way her braid blends effortlessly along with the wispy texture of her hair. She further secured her braids with subtle hairpins, and left a few flyaway hairs loose for a more romantic look. So, how cool are these messy bun with braid updo's? The intricate style may take a lot of patience to create, but it's definitely worth trying at home. Do let us know your thoughts in the comments section below!
Recommended Articles:
The following two tabs change content below.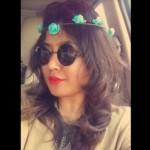 Latest posts by Anisha Pradhan (see all)