10 Effective Mexican Makeup, Beauty And Fitness Secrets Revealed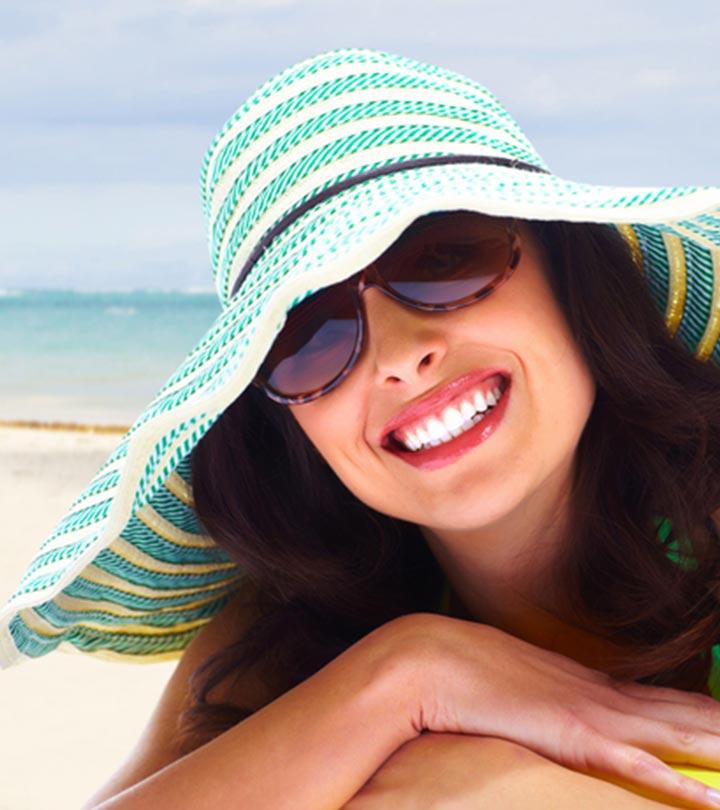 Thalia, Maite Perroni, Salma Hayek and Pauline Rubio, these four ladies are very beautiful and charming. But think what do these beautiful ladies have in common? They all are Mexican. Mexican women have been admired for their charismatic beauty and perfect fitness since the age of the Mayan!!
It is very fascinating to know the way they manage to enhance and take care of the darker skin that Mexicans tend to have. So how do they do it? Put down your passport—you won't need to go anywhere to find out. Here I bring you some of the wonderful Mexican beauty tips that make them so gorgeous…
[ Read: Weight loss ]
Mexican Beauty Tips & Mexican Makeup Tips
First let me reveal some beauty & makeup secrets of Mexican women:
1. Tepezcohuite Tree Products:
The bark of Tepezcohuite tree is enriched with powerful analgesic, anti-microbial and regenerative properties. Skin cream made from its bark, is popularly used by Mexican ladies. It helps in fighting with the various skin ailments like wrinkles, burns, eczema, scars, acne, psoriasis and stretch marks. This bark is also powdered in treating burns and minor injuries.
2. Exfoliation:
Exfoliation is very important according to Mexicans. They keep coarse sea salt in their bathrooms. Before bathing, they rub it all over their body for exfoliation. They also use other exfoliating products like loofah's exfoliating sponges, exfoliating body towels and exfoliating body mitts.
3. Jalapeno and Tequila:
This is probably the best kept Mexican secret. They wash hair with jalapeno and tequila in order to get long and luscious tresses. They soak jalapeno peppers in tequila for few days and keep the mixture out in sun. They wash hair using this mixture twice in a month. This keeps their hair healthy, shiny and long. It also boosts hair growth.
4. Cactus:
Cactus is very commonly found in Mexico. People put cactus innards all over the body while the body-massage session. It has healing, cooling and detoxifying effects. It will also freshen' you up, awaken your senses and unclogs the pores.
[ Read: Hair growth ]
5. Avocado:
Avocado is a super fruit in Mexico. You will find avocado in almost everything you eat, mind it EVERYTHING you eat. Mexicans also make face masks and hair masks with avocado. Avocado promotes weight loss which improves the health and elasticity of skin.
6. Light Makeup:
Mexican beauties avoid using heavy and cakey makeup. They believe that heavy makeup spoils the health of skin making it dull and loose. They prefer using light makeup. According to them, it is very important that you remove makeup properly before sleeping. This lets your skin breathe properly.
[ Read: Yoga ]
Now as we have discussed beauty and makeup secrets of Mexicans. Now I shall move on and reveal some Mexican fitness and diet secrets of these perfectly in-shape and beautiful Mexican ladies.
Mexican Fitness & Diet Secrets
7. Monitor your calorie and fat intake:
Mexican local food is a trap for fat, calories or sodium. Usually Mexican foods like high-fat meat, fried tortilla, cheese, sour cream, deep-fried combo dishes etc are high in fats and calories. So, it is very important that to monitor your portion of whatever you eat. Like cheese, it is a powerhouse of calcium and protein but is also enriched with saturated fat. So it should be enjoyed in a very small portion.
[ Read: How To Apply Makeup Perfectly ]
8. Beans and other veggies:
Beans are also an important part of Mexican cuisine. They are low in calories and loaded with fiber and carbohydrates. These features make them a healthy delight to eat. Other food like fresh veggies, tomatoes, lettuce and salsa are also good for health. These foods are fresh and health which promotes good health.
9. Workout on-the-go:
Mexicans maintain their fitness by regularly exercising. But this daily exercise is equipment-free. Exercises like crunches, lunges, stretches, squats and yoga are a part of their morning or evening routine. This saves time of going to the gym and maintains the fitness.
10. Eat fish:
Mexicans love to eat fish. The diet which includes omega-3 rich fish tends to help in controlling weight. It also improves the shine making it shiny and supple. If not fish, then Mexicans include any other omega-3 supplement in their diet which helps in maintaining their health and fitness.
[ Read: Effective Thai Beauty Secrets ]
Aren't these beauty and fitness secrets just wonderful? And of-course they can easily be implemented in your routine too. So now you know what you need to do to attain that ethereal Mexican beauty.
The following two tabs change content below.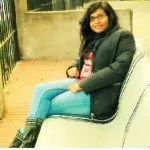 Latest posts by Anamika M (see all)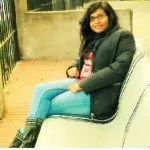 Anamika M
hey hi, Anamika here. An indenpendent and nature lover. Writing is my hobby and my first love.It is a big stress buster. I love dining out and exploring new places as it gives me a kind of adrenalin rush. I find solace in spirituality. Please give you valuable feedback. Stay blessed!!