Top 10 Mexican Tattoo Designs
Mexico is known for its deep religious beliefs and age old superstitions and this is what makes Mexican tattoos unique and quirky. Skulls and ghouls dominate Mexican tattoo art – definitely not for the weak hearted. These top ten Mexican tattoo designs depict just that.
Top Mexican Tattoo Designs
1. Mexican Floral Skull Tattoo:
This Mexican skull tattoo is a unique depiction of a skull, composed entirely out of a collage of flowers. If you are looking for a piece of art which is an amalgamation of beauty and macabre, this floral skull tattoo is perfect for you. This piece of abstract art can be interpreted in a number of ways and is sure to have many searching for an inner meaning.
2. Mexican Day of the Dead Tattoo:
This tattoo is clearly inspired by the Mexican Day of the Dead festival, a catholic holiday. This holiday is known as All Souls Day in other countries. It is only natural that this tattoo is so, as the Mexicans have a strong faith in religion.
[ Read: Skull tattoo ]
3. Mexican Skeleton Bride Tattoo:
If you have a strong affinity for dark arts, Mexican tattoos are just the right kind for you, and this tattoo proves just that. Make note of the skeleton dressed in an ornate bridal costume and how it holds on to its throat in despair. For the lack of better adjectives, all that can be said is that this piece of art is frighteningly good..
4. Mexican Hunter Tattoo:
This tattoo is a piece of art with a story to tell. This peeks into the past glories of Mexico, depicting a Mexican hunter in traditional Mexican attire. Notice how the traditional Mexican Sombrero- a hat and all the other minute details that give this piece of art the historical beauty.
[ Read: Tattoo art ]
5. Multi Colored Mexican Skull Tattoo:
Mexican tattoo art is known for vibrant colors as much as it is known for the macabre, and this multi colored skull tattoo combines both of these to create a piece of art that is simply irresistible. Stay true to the tattoo as depicted here like a Mexican will while having it replicated by a seasoned tattoo artist.
6. Mexican Skull Tattoo with Native American Headgear:
This Mexican skull tattoo is influenced by the Native American way of life which is evident from the elaborate headgear. Observe how delicately each feather has been inscribed with utmost attention to even the minutest details. Hardly the work of just any tattoo artist, it's only natural that you would need to employ an experienced tattoo artist with an impressive work experience to have this done on your skin.
[ Read: Gun tattoo ]
7. Together Until Death:
This Mexican tattoo art depicting a pair of skeletons, both apparently a couple bound together by love says "Together until death" in Mexican. To the conventional mind this tattoo could be weird but to the not-so-conventional mind, this tattoo may come across quirky or even a humorous yet effective a declaration of undying love.
[ Read: Outstanding Name Tattoos ]
8. Mexican Rose and Pistol Tattoo:
Mexicans love their guns or at least that's what the popular stereotypes in movies and books portray. Hence guns and Mexican tattoos have had a long standing partnership. This Mexican gun tattoo juxtaposes the deadly with the beautiful by combining a rose with a gun to create a statement piece of tattoo art.
9. Mexican Skulls and Roses Tattoo:
This Mexican skulls and roses tattoo for the upper back stands out for its brilliant use of shading work to create a piece of art which is just sheer genius. Make note of the intricately ornate skull with the perfect roses – all inked on the skin by a single shade of black. Stay true to the concept as depicted here while having this tattoo inked on you by a seasoned tattoo expert.
[ Read: Best Flowers Tattoos ]
10. Mexican "Key to the Heart" Tattoo:
This Mexican tattoo is a deviation from the traditional Mexican art and focuses on a romantically inclined depiction of a heart shaped lock and a key. Colorful and trendy, if you are bitten by the love bug, this tattoo is the perfect find for you.
Tattoos can be an easy influence, give your tattoo idea sufficient time before you fix on it.
[ Read: Hawaiian Tattoos ]
Image source: 1 , 2 , 3 , 4 , 5 , 6 , 7 , 8 , 9 , 10

The following two tabs change content below.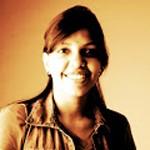 Latest posts by Shruti Goenka (see all)