20 Best Of Michael Kors Women's Watches In India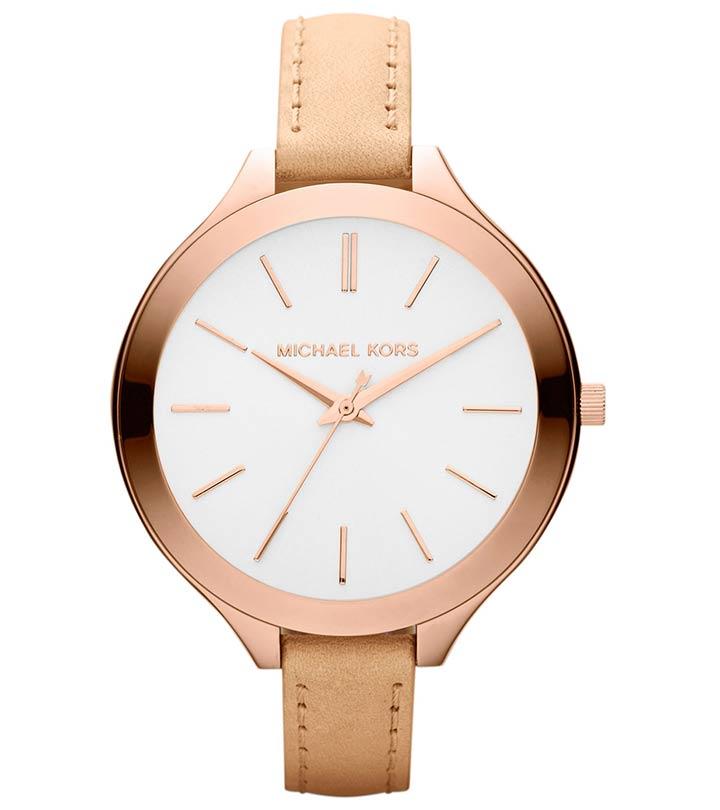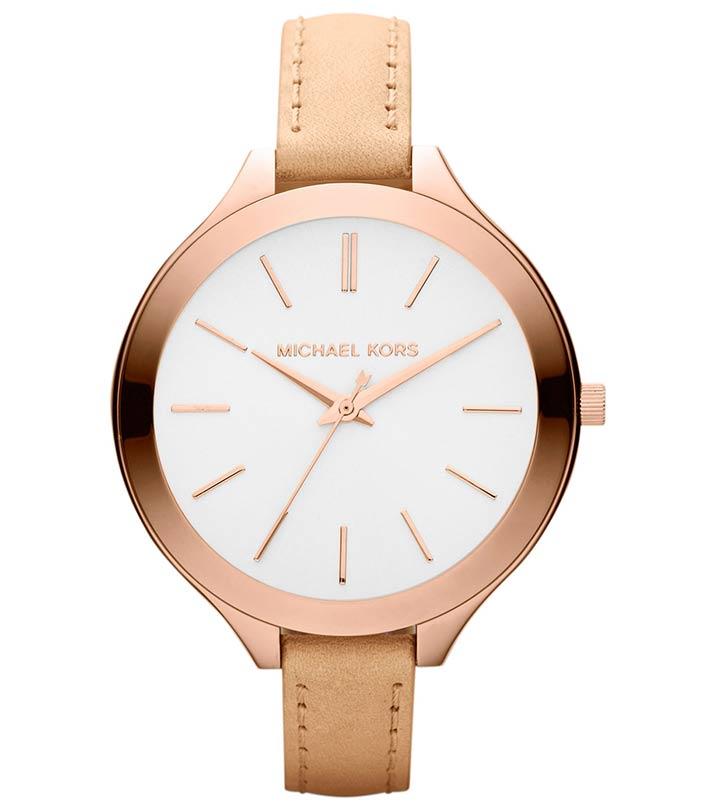 Watches! We all love them, own them, dream and work towards buying some of them. Don't we? From being used as a timepiece to a luxury and fashion accessory, they have come a long way. Thanks to the affinity of a few watch enthusiasts, designer watches are now affordable. And, yes the first thing that comes to my mind when I think of contemporary watches is…Take a wild guess?
Michael Kors! His prodigal rose-gold design is something women can never get over. Many brands have re-launched their versions in this variant but cannot come close to the pioneers. Also, the 'Jet-Set' collection is another explosive hit of theirs, amongst many others.
Most Popular Michael Kors Watches For Women In India
So here's a list of Michael Kors Women's watches—Some evergreen and a few bestselling! There's always one for everyone—be it youngsters or a mature audience. Scroll through, and we'll find one that appeals to you!
1. Slim Runway MK 2284
The runway design is from their millennial collections, and these are from the fresh batch. The thin tan colored strap will complement your everyday look—both western and Indian dresses. A sheen from the round gold body gives it a matured and stylish vibe.
2. Parker MK 6109
Rose gold is a Michael Kors staple, and this was an instant hit. I had friends who could not wait to get their hands on this beauty. The stone embellished bezel is sleek and chic. And, the 'MK' embossed dial takes it top notch. This is what we mean when we say that watches are more than an accessory, and actually a statement.
3. Darci MK 3190
Similar to the Parker collection, this pave embellished bezel watch in silver is for someone who likes shine and shimmer but not over the top. The stainless steel body in silver gives you a girl-next-door look with much-needed elegance.
4. Chambray MK 6150
You a fan of boyfriend watches, But don't want to give a tomboy vibe? Here's something that will match your taste. The fad is all about boyfriend T-shirts, boyfriend watches, etc. So, while at it, why not try this country chic and cheery stainless steel watch with a sky colored blue strap that runs along its length.
5. Mini Blair MK 5613
A boyfriend watch in rose gold; embellishments for both the bezel and around the outline of the dial; chronograph style—it's an endless list of all good things in one. By now it is established that we can never get enough of rose gold and it's a perennial design. If a stone-studded watch is your thing, go for it. It adds oomph and style to your Indian party ensemble.
6. Runway MK 2494
Take one more look at this MK women's watch, and you will not be able to take your eyes off this beauty. Runway collection from Michael Kors is from the classics, and this timeless beauty is all about elegance and sophistication. A modest blend of a rose gold steel strap that encompasses the muted acetate material makes this one a stunner. If you're looking to gift this to your loved one, you will make their day!
7. Kerry MK 3397
It's pink, glossy and studded with stones. Basically, all the elements to make this a girl's best friend. Designers like Michael Kors are aware of the pulse of their audience and the way to win their heart. Although the only catch here is that it looks like a watch that might interest the younger generation. Makes for a great gift to your little sister or your daughter as a graduation gift, perhaps?
8. Sawyer MK 2424
Champagne colored chronograph watch that is nothing as we have seen before. The sunray colored dial and a deep colored leather strap are totally uptown and chic. It comes with minutes and date features, and a design that is both functional and stylish looking. It enhances the holistic vibe of the watch, and it will do the same to your personality as well. If you like making bold statements, this is something you should consider.
9. Bryn MK 6276
A contemporary take on the rose gold classic collection. It strikes a perfect balance between the standard round and a boyfriend size into this square embellished bezel. The peachy gold dial with golden indexes and small seconds elevate the look further. The wood finish to the acetate part of the strap is the silhouette that is standing out.
10. Madelyn MK 2448
Sleek, stylish and an intrinsic element of every woman's accessory. A combination of champagne colored strap and rose gold dial in roman numbered indication adds to the overall aesthetic. If you're looking for something unique, glamorous yet mellowed down, this might be it. The pave stone outline to the numbers, sparkling bezel and the seconds feature makes this an all-rounder. I'd place my dibs on this one.
11. Hartman MK 3489
Sucker for antique? A piece that might interest all of us. A monochrome-steel watch; that is supple, upstyle and timeless. A heritage inspired watch with a minimalistic design element shows craftsmanship and novelty of the brand. It makes for a thoughtful gift to friends and family or anyone dear to you with a sense of taste.
12. Jaryn MK 3457
I know a few friends with a sense of style that is heavily on the feminine side. They prefer slender, poised and sophisticated accessories, instinctively. Are you like them as well? Then, this is a luxurious and sophisticated gold tone watch that oozes femininity like no other. Wear this watch with a classy handloom dress, kurta or a chiffon saree; and you're sorted. I'm considering gifting this to my mom, this Mother's day!
13. Norie MK 3559
A fashion cult broke out with the release of the Norie collection. I can see why! Can you? The classic three-link stainless steel body comes with a finesse that not many others offer. The best part about this masterpiece is the effacing contrast of the gray dial etched with golden numbering and indexes. It's like a collector's piece, and a must have!
14. Garner Mk 6407
The classic style boyfriend watch has now arrived with a subtle facelift. Skewing tiny details to engineer a timeless accessory that goes with any outfit, shows that Michael Kors is always at the top of their game. Choose any random design from their collection and every single one of them looks exquisite and distinct. The svelte golden indexes with tiny black numbering are other minute details that are making a lot of difference to this classic.
15. Mini Parker MK 2590
The name sounds deceiving since there is nothing minuscule about this. The overarching pave stoned bezel, the whimsical, dreamy dial, the pink leather strap is exotic and exceptional. If you enjoy sporting elegant and sparkling accessory, this needs to be a part of your collection.
16. Vail MK 2615
A lot happening in here, and every single detail looks like it has been meticulously designed. Arriving at this while carefully working on details like baguette surrounded bezel, chronograph style, rose gold dial and golden indexing is indeed commendable. These are off-beat choices that set you apart from everyone else and for all the right reasons.
17. Lake MK 2623
Classy and elegant—the words that come to my mind when I look at it. And, it is now part of my wish list. The deep wine red strap with an embossing effect adds definition to the overall aesthetic. The square shaped dial is an interesting take to combine it with a studded bezel and white dial. If classy defines you, this is for all of you (us)!
18. Bradshaw Smartwatch MKT 5002
Smartwatch! All of us have heard of it, and most of us own one. However blending luxury, style, and technology into an eccentric wearable fashion accessory is what makes this piece invincible. It is compatible with all the Android phones. Receiving notifications, texts, and calls, with fitness tracking has gotten twice as fun. It is also voice enabled, water resistant and comes with inbuilt 'Google Help.' It is too good to be true; you have to see it believe it!
19. Kinley Crystal Watch MK 2455
An analog watch you cannot miss or resist having. The stainless steel dial that comes in a sophisticated gold dial and indexes, the monotone bezel is classic and polished. The brown color buck and clasp leather strap lifts the look further and marries it all together making it irresistible.
20. Gold Layton Pave MK 5959
Are you a globetrotter and a compulsive wanderlust? Then you need to take a look at something that defines your passion and fluttery soul. It is an analog watch that is water and scratch resistant. The Roman numerical indentations and the minute markers outside the rim are clearly a collector's piece.
Here ends the list of top 20 Michael Kors watches for women in India. Accessories like these (yes they have become accessories now) have far more to offer than just display time. They make statements, give away your personality and contribute to your unique sense of style. And, with myriad designs like these, there's never a dearth of choices. Which one is your favorite? Have you been dreaming of getting one of them? We'd love to hear—Drop a text in the comments section below!
Recommended Articles
The following two tabs change content below.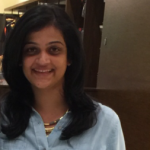 Latest posts by Pratima Ati (see all)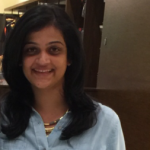 Pratima Ati
After working in Marketing and Business Development for a few years, Pratima Ati jumped ship to pursue two things she loved – fashion and writing. She's now a full-time Fashion & Lifestyle writer and has never looked back ever since. She sleeps early, reads often, and when she can't, she finally gives a closure to all the characters living in her drafts. Sometimes, they pass off as poetry too! That, and her training in Indian classical music and playing (learning) the veena keep her sane, civil, and bearable.