How Derma Roller Is Good For Hair Growth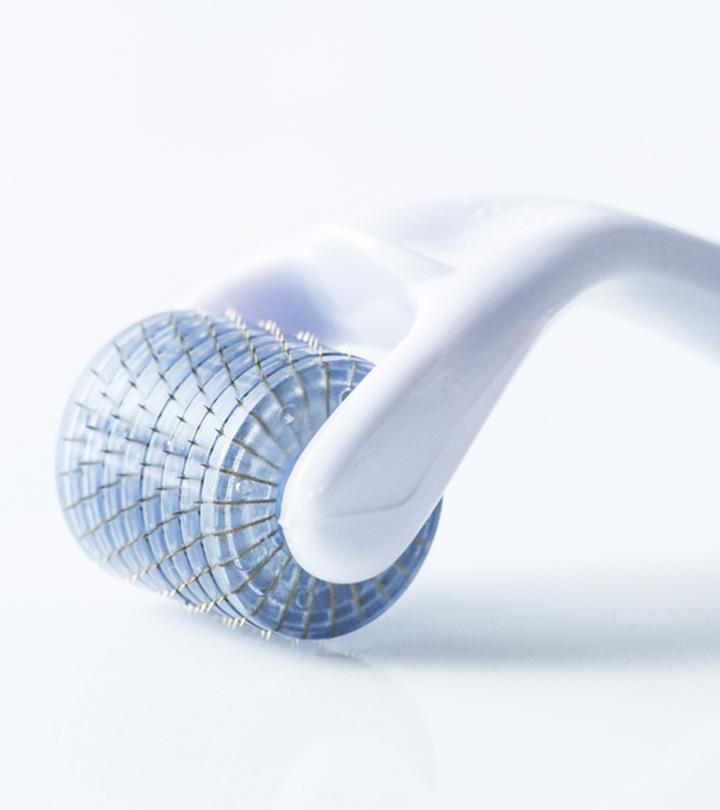 Dermarolling is one of the best forms of skin care treatment. Superficial injuries are inflicted on your skin to rejuvenate it and reduce signs of aging. But will the same process help promote hair growth? Yes, evidence shows that dermarolling the scalp might help regrow your hair. This article explains how derma rolling helps in hair growth, how to use a dermaroller, and what are its potential benefits and side effects. Scroll down for more information!
Is Dermaroller Effective For Hair Growth?
Dermarolling or microneedling is a cosmetic treatment that addresses aging skin concerns. The process enhances the collagen production of the skin, which makes the face young-looking.
Microneedling involves the use of a dermaroller featuring small needles that cause superficial injuries to the skin.
Apart from being a skin care treatment, microneedling may also help treat hair loss. Evidence suggests that the similar process of creating tiny injuries in the skin may also help in hair regrowth (1).
Thus, microneedling can be beneficial for people suffering from androgenic alopecia or male pattern baldness.
Now let's take a look at the science behind hair growth through dermarolling.
The Science Behind The Benefits Of Dermaroller For The Hair
Dermarollers help enhance the collagen production of the scalp. Increased production of collagen supports the growth of healthy hair and also improves blood flow. The tiny injuries induce an epidermal reaction where the epidermis sends blood to heal these injuries. This results in an increased blood flow to the scalp.
However, after the dermarolling process, apply a solution that will assist in hair growth. One of the most popular remedies is to apply peppermint oil. Peppermint oil helps promote hair growth (2). However, peppermint oil might cause skin sensitivity and tingling sensation. To prevent this, mix peppermint oil with a carrier oil like castor oil.
Research has shown a link between the regulation of adult stem cells with hair follicle proliferation and maintenance (3). Active stem cells in your hair follicles can become progenitor cells. These progenitor cells can help follicles to become hair. Microneedling is a great technique to stimulate the production of stem cells that in turn, can help produce progenitor cells (4).
Here's how to use a derma roller for hair growth.
How Do You Use A Dermaroller For Hair Growth?
Before the procedure, the practitioner uses a topical anesthetic that helps reduce any pain you might feel during the treatment.
The dermaroller is equipped with needles 1 to a few millimeters in size. This device is rolled over the affected area, creating minor injuries.
Depending on the affected area, the microneedling session can last between 10-15 minutes. After the process, your practitioner will apply a solution in the affected area to aid in hair growth.
Microneedling treatment comes with several side effects. Let's know what they are in the following section.
Side Effects Of Using Derma Roller
Bruising – The injuries may cause a scar on your scalp.
Redness – Your scalp may become red and inflamed.
Swelling
Pain
However, the side effects of dermarolling diminish after five days of the treatment.
People with certain conditions should avoid microneedling. Consult a doctor before the treatment if you have any of these conditions –
Diabetes
Under blood thinners and other medications
Pregnant
Follow these precautionary measures after a microneedling session.
Precautions To Take After A Microneedling Session
Your scalp becomes sensitive after a microneedling session. And using raw peppermint oil right after the treatment may cause itchiness and a burning sensation. Thus, mix the peppermint oil with a carrier oil before applying it to the scalp to minimize its effect.
Wear a hat to keep your scalp safe and protected from the sun.
Microneedling treatment might cause scalp infection if not taken care of properly. Hence, keep the treatment area clean and apply topical antibiotics to prevent bacterial formation.
At first glance, a derma roller can look intimidating. But research shows that this treatment is effective in hair growth and keeps the hair healthy. If you are new to it, begin with dermarolling once a week to get your scalp used to the treatment.
Frequently Asked Questions
Can scalp microneedling regrow your hair?
Yes, microneedling treatment can help in hair regrowth.
How often should you dermaroll your scalp?
Microneedling once every 3 weeks is best.
4 sources
Articles on StyleCraze are backed by verified information from peer-reviewed and academic research papers, reputed organizations, research institutions, and medical associations to ensure accuracy and relevance. Check out our
editorial policy
for further details.
Recommended Articles
The following two tabs change content below.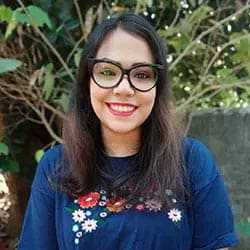 Sucharita Mishra has a Master's degree in Biotechnology and specializes in writing on Health and Wellness. She has worked on determining various heavy metals present in green tea for her Master's dissertation at CSIR- CFTRI, Mysuru. After completing her degree, Sucharita decided to pursue her passion for writing. She is addicted to all things black and aspires to become a bat one day.