How Is Microneedling Different From Microdermabrasion? Microneedling and microdermabrasion treat similar skin conditions, but they are not the same. They involve different techniques to improve your skin and make it healthy. However, both treatments address numerous issues, like acne scars, blemishes, fine lines, wrinkles, sun damage, and signs of premature aging. These micro-treatments target different layers of the skin – microdermabrasion works on the top layer of the skin, and microneedling penetrates below the skin. Keep reading to know more about the differences, the treatment processes, costs, and side effects.
Microneedling Vs. Microdermabrasion – What's The Difference?
Microneedling is a minimally invasive procedure that helps rejuvenate your skin. It involves the superficial and controlled puncturing of the skin to produce new collagen. The miniature needles create micro-injuries and help repair the skin.
On the other hand, microdermabrasion is non-invasive epidermal resurfacing technique. It exfoliates and removes the dead and damaged topmost layer of the skin. This method helps treat uneven skin tone, acne scars, photoaging, age spots, and hyperpigmentation. It involves the use of a device that sprays aluminum oxide crystals on the skin surface to remove the dead skin cells.
While microneedling stimulates the skin to induce collagen production, microdermabrasion exfoliates the skin.
Read on to understand how both the procedures work on the skin and what skin issues they address.
What Skin Concerns Do They Address?
Microneedling creates micro-injuries to repair the skin. The wounds trigger cell activity, releasing various proteins, potassium, and growth factors from the skin cells. This leads to fibroblast migration to the injury site and stimulates collagen and elastin, resulting in a smoother and refined skin tone (1).
Microneedling may help improve acne scars and uneven skin texture, minimize fine lines and wrinkles, and fade stretch marks, brown spots, and hyperpigmentation.
In microdermabrasion, the skin is treated with abrasive crystals like aluminum oxide, sodium chloride, or magnesium oxide at a controlled rate. These crystals exfoliate and remove the outermost layer of the skin and surface debris (2). A new epidermis is formed when the skin heals, resulting in better skin texture.
This skin treatment addresses wrinkles, abnormal scarring, melasma, and premalignant lesions (3). It reduces the appearance of large pores, skin stiffness, and blemishes and improves the softness, tone, and thickness of your skin. Microdermabrasion can also effectively treat acne, acne scarring, stretch marks, and photoaging (4).
While microdermabrasion feels like sandpapering your skin, microneedling can get slightly painful.
Does It Hurt?
No. Though both treatments come with minimum to no pain, microneedling is performed only after numbing the skin through topical anesthesia. This is carried out 45-60 minutes before the procedure, and it is well tolerated by the patients (1).
Since microdermabrasion is a skin resurfacing process, it does not hurt. However, there are chances of mild discomfort. This can be managed by slowing down the intensity of the treatment.
Note: Microdermabrasion and microneedling should be performed only under the supervision of trained medical professionals. In case of any pain or irritation, consult your skin care specialist immediately.
The following sections answer some common queries about these treatments. Keep reading!
Are There Any Side Effects?
No, both the micro-treatments have fewer or no side effects. However, you might experience some temporary reactions on your skin that do not last more than 2-3 days.
The common side effects of microdermabrasion include redness, tenderness, petechiae (tiny red, purple, or brown spots), and mild skin irritations, while scabbing and pimples are less common. Since the outermost layer of the skin is exfoliated during the procedure, you might experience photodamage for a few days after the treatment (2).
In microneedling, the healing process can take a few days. There are no post-treatment reactions except slight erythema and edema that last for 2–3 days (1). The needled areas might show bruises or mild redness and hematoma on bony areas, like the jaw or nose (6).
Is There Any Downtime?
There is no downtime for healing in microdermabrasion. The treatment usually takes 30-60 minutes, and you may need more than one session to achieve the desired results. Often, a person needs 4-6 weekly sessions (2).
Similarly, microneedling requires minimal downtime. But you must avoid heavy activities that cause sweating for 48 hours. Each session is performed at intervals of 3-8 weeks. The minimum time interval between the sittings depends on the derma roller's needle length and the severity of the skin condition (1).
Since these micro-treatments require minimal downtime and show fewer side effects, you may consider going for either of them. However, there are some exceptions.
Can Everyone Undergo The Treatments?
Avoid microneedling and microdermabrasion if you have:
Active skin lesions like wounds, warts, eczema, psoriasis, or other skin infections.
Uncontrolled diabetes, cancer, lupus, or immune deficiency can be at risk for infection.
Pregnant or breastfeeding, as the hormonal changes may not provide the desired result (7).
Liver disease or a history of excessive bleeding (8).
Note: If you have sensitive skin, microdermabrasion is a better option than microneedling because the needles may cause more pain.
How Much Does It Cost?
The cost of these treatments depend on the area treated, the number of sessions, consultation fees, and products and devices. The average cost of microneedling ranges between $100-$200, whereas microdermabrasion will cost you around $131 per treatment.
You need to take special care of your skin after microdermabrasion and microneedling. Follow the tips listed below to promote faster healing after these treatments.
Aftercare Tips
Protect the treated area from sun exposure, environmental pollutants, and harsh chemicals for at least a week after the treatment. Use mild cleansers and sunscreens as recommended by the esthetician.
Hydrate your skin with non-alcoholic products or use medicated creams as recommended by the doctor.
Sweating may cause skin irritation post-treatment. Therefore, avoid strenuous activities and warm places like swimming pools, gyms, and saunas for 24-48 hours post-treatment.
Do not use makeup for 24 hours.
Keep yourself hydrated. Drink plenty of water and consume fresh fruits and leafy vegetables with high water content.
Your skin may start peeling 3-5 days after the treatment. Avoid touching, scratching, or rubbing the treated area.
Stay away from any skin treatments or chemical peels for at least two weeks.
Sleep on your back with the head in an elevated position to reduce swelling.
Do not cover the area. Let your skin breathe.
The Final Verdict – Which Skin Treatment Is Best for You?
Both micro-treatments aim to solve numerous skin care issues like uneven skin tone, rough skin texture, age spots, and acne scarring. While microneedling stimulates collagen production in the skin, microdermabrasion removes the dead and damaged skin layer and exfoliates it. Therefore, the choice of the treatments depends on the skin condition and the desired results.
People who wish to exfoliate the skin without much pain to treat sun damage, wrinkles, pigmentation, scarring, blemishes, and melasma should choose microdermabrasion. On the other hand, if you want to stimulate your skin's collagen production and repair it from within to soothe the acne scars, stretch marks, and wrinkles, go for microneedling.
Choose a skin treatment based on your skin type and the concerns you want to solve. Though both are painless and cost-effective, the procedures involve different techniques. Remember to complete the number of treatments recommended by your health care practitioner to achieve the desired results.
Expert's Answers For Readers' Questions
Can dermabrasion help get rid of blackheads?
No, microdermabrasion is not an effective treatment to get rid of blackheads. However, it can minimize the appearance of large pores and blackheads.
Can I do microneedling if I have acne?
No, it is not advisable to undergo microneedling on acne or acne-prone skin.
Which is better – chemical peel or microdermabrasion?
While chemical peels are effective for serious skin issues, such as deep wrinkles or scars, microdermabrasion is ideal for superficial skin imperfections, like rough skin texture, sun damage, acne scars, fine lines, sunspots, and enlarged pores. Microdermabrasion is also a better choice than chemical peels because of its lower cost and downtime.
Can I wash my face after microdermabrasion or microneedling?
No. You can clean your face with a wet cloth or a hydrating toner soon after microdermabrasion. However, it is not recommended to wash the face immediately after microneedling. Wait for at least 24 hours before using soap or face wash.
Will my face become darker after microdermabrasion?
No, microdermabrasion will not make the skin darker. However, there are chances of photodamage if you do not apply sunscreen. Also, people with dark skin tones might sometimes experience blotchiness or hyperpigmentation.
Sources
Articles on StyleCraze are backed by verified information from peer-reviewed and academic research papers, reputed organizations, research institutions, and medical associations to ensure accuracy and relevance. Read our editorial policy to learn more.
Recommended Articles
The following two tabs change content below.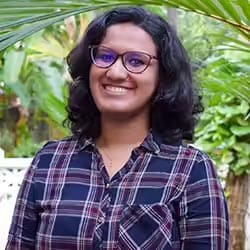 Swathi holds a postgraduate degree in English literature and a diploma in English journalism. She writes on skin care and aims to present well-researched and evidence-based articles to the readers. Previously, she was working as a journalist in a daily newspaper based in South India, where she covered a variety of topics, including health and lifestyle. Swathi is an amateur photographer and likes travelling, wandering around the cities in hope of listening to the stories of old buildings and heritage places, and reading books about Indian cities.