24 Mindblowing Tattoo Designs For Girls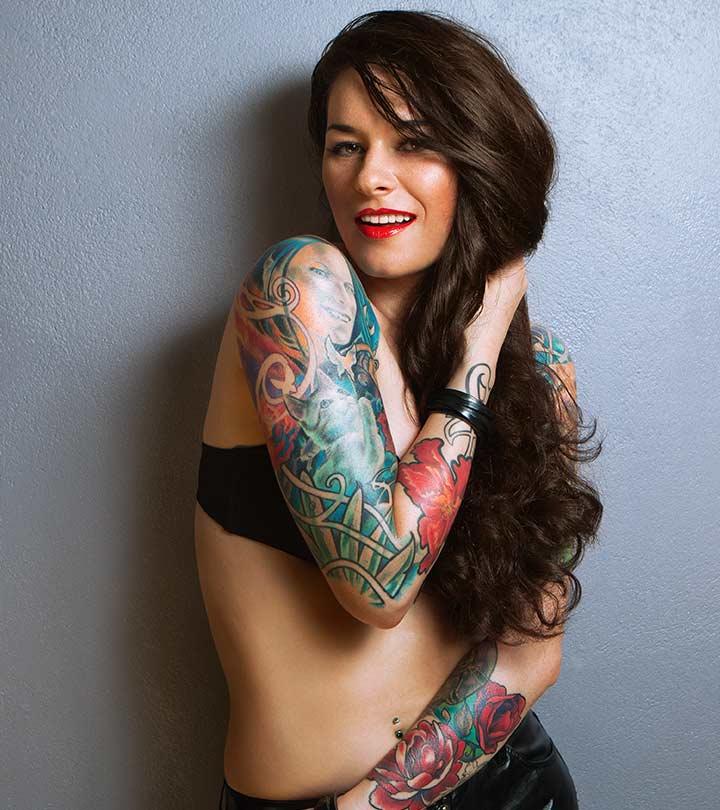 There is no doubt that tattoos are a spectacular form of body art. Over the years, this art has evolved with the creation of different styles and designs. And when it comes to tattoos for women, there are a huge number of designs out there that can really make you stand apart. All these have exquisite details and represent the personality and image of the woman who is wearing them.
So why wait – scroll down to check out some of the most unique tattoo designs!
Tattoo Designs We Loved!
1. Egyptian Tattoo Designs
These tattoo designs find their inspiration from the ancient Egyptian era. These designs, which were initially used for ceremonial purposes, are quite complicated. Women usually get these tattoos to show their respect for the long standing tradition and history of Egypt. These tattoo designs include symbols, writings, and idols of the golden age of Egyptian civilization. One of the most popular designs is the Ankh, which represents eternal life and happiness. Egyptian tattoos are very expressive and every design has a story behind it. So, do your research before opting for this form of design so that you can choose something relevant.
2. Candy Tattoo Designs
These tattoo designs look real fun. And also, these tattoos are quite uncommon. These show the fun, sassy, and cute side of a girl's personality.
While going for a candy tattoo design, choosing the right tattoo can go a long way in grabbing eyeballs. Bright and vibrant colors are a key for making this tattoo design a hit.
If you want to go with this tattoo design, you can probably opt for cupcakes – this is one popular design that will undoubtedly reveal your sweeter side. These tattoos can be etched anywhere on the body.
3. Eye Tattoo Designs
The credit for conceiving this tattoo design goes to the ancient tribal culture.  The tribal people used to paint their eyes, forehead, or shoulders to warn their enemies that they are being watched. This tattoo is also considered a symbol of protection.
While going for an eye tattoo, choose the brows carefully. The 'V' shape between the eyes gives an angry expression whereas the 'C' shape around the eye says that you are curious.
4. Key Tattoo Designs
If you want to exhibit your personality in a subtle way, this is the type of tattoo design you can go for. You don't have to say anything – the tattoo speaks for itself and for you as well.
Key tattoo designs symbolize the optimism people have to open and close the doors of their life. It also signifies the wearers' ability to take their life into their own hands and control their destiny. And yes, these tattoos also symbolize the love people have towards their beloved.
These tattoos are generally designed in the traditional or Victorian style. They can be placed on the nape, feet, or back. And the best part is, you can get a strikingly unique look by complementing the key with a lock.
5. Pin Up Girl Tattoo Designs
This is where your tattoo design enters a different league altogether. These tattoo designs denote women power, independence, and sensuality. If you are up for portraying your personality in a confident and sexy way, this is the type of design you must go for.
The term 'pin up' came into existence in the 1940s, especially during the World War II, when posters of female stars were displayed to exhibit sensuality. Most of the pin up tattoo designs are illustrations of real or fictional women in sensual clothing and postures.
6. Shark Tattoo Designs
Women in general go for dolphin tattoos. But, a woman donning a shark tattoo is something uncommon. A shark tattoo symbolizes courage and tenacity, as opposed to the demureness of a dolphin tattoo.
Shark tattoos are of different types – these include tribal shark designs, lifelike shark designs, and designs that are cartoonish. Most of the shark tattoos are made in black and grey shades. But they look all the more intimidating when made in color.
7. Grim Reaper Tattoo Designs
There is no doubt that death and its infamous messenger are but an inescapable part of our life. But portraying the same on the body is what gives one an additional identity. This tattoo design carries a dark and deep meaning. It symbolizes the dark truth of life – the truth everyone must accept.
This tattoo design is quite uncommon, and usually comprises of a skeleton with a dark robe or hood over its head, carrying a scythe. Some people also add their picture or the picture of a closed one who has passed away beneath the tattoo.
8. Geisha Tattoo Designs
This is probably an apt tattoo design for people who love Japanese culture. The tattoo design is sensual and totally feminine, representing a woman's desire to escape the monotony and traps of everyday life.
The tattoos comprise of a Japanese doll with her hair pulled up in a top knot. Bright colors and rich pigmentation are usually used in this tattoo design. Most people consider Geisha culture to be about women of the night. But in actuality, this culture represents the powerful seduction and attraction an intelligent and beautiful woman can create.
You can up your glam quotient by complementing your Geisha tattoo design with images of cherry blossoms, peaches, robes, and fans.
9. Evil Tattoo Designs
Yes, evil is the opposite of good. But evil is also fascinating. And the evil tattoo designs testify that. These tattoos are derived from demonic, scary, and abominable pictures and artworks. Generally women with a mischievous personality look forward to get their body inked with these sinister art forms.
Evil tattoos depict satanic power, blood, pain, devilish deeds, and suffering. They are usually worn by a person who wants to show the onlookers her most undesirable traits.
10. Bracelet/Anklet Tattoo Designs
This tattoo design is one of the best ways for a woman to express herself. And what's best – one doesn't have to buy a bracelet or an anklet to display her individuality. All of that is taken care of by the tattoo design.
Bracelet (and anklet) tattoo designs come in a variety of sizes and shapes. The most popular designs include chains and lockets. Other popular designs also include religious pendants, tribal bands, and barbed wire.
11. Bear Tattoo Designs
The bear tattoo designs symbolize the strength and the kindred spirit of women. There are different kinds of bears – polar, black, and grizzly – and each of these has its own personality.
One of the most popular bear tattoo designs is that of the cartoon character, Winnie the Pooh. You can also combine bear tattoos with other images like flowers, hearts, and even butterflies. The best part about bear tattoos is that they can be worn on any part of the body.
12. White Ink Tattoo Designs
If you want your tattoo to be subtle and not attract unnecessary attention, then the white ink tattoo is the perfect option for you. These tattoo designs only use white ink and no other additional pigments.
It is important to remember that these white ink tattoo designs might fade over time, especially when exposed to sunlight. So ensure proper healing happens in order to reduce the chances of the tattoo fading away. In general, white ink tattoo designs are preferred by women who are subtle and more feminine in nature.
13. Wings Tattoo Designs
Wings often symbolize alacrity that represents independence and hope. They give a feeling of magnificence and comfort. There is a variety of winged tattoo designs to choose from, and they can be combined with halos, letters, crosses, hearts, or even animals.
The best way to wear a wing tattoo design is to have it placed on the shoulder blades, stretched downwards towards the lower back. This type of tattoo design comes in various colors and patterns.
14. Vampire Tattoo Designs
Vampires are often perceived as charismatic monsters with a strong power of attraction. They have been popularized by various movies and TV shows. Some of the most common vampire tattoo designs include the Dracula, howling wolves, blood, etc.
Vampire tattoos create a stunning look with a visual impact that is beautiful yet terrifying. If you are one of those individuals who love myth and mystery, you can get yourself inked with one of these tattoos.
15. Leopard Print Tattoo Designs
What places leopard print tattoo designs a little ahead in the race is the unique and distinct style they have.
These tattoos may not have a specific meaning, but their exotic style has always been appealing to women. They stand for ferocity and power, the qualities women admire.
16. Frog Tattoo Designs
How many of you remember that fairytale where the princess happens to meet a frog, which transforms into a handsome prince once she kisses it? Well, that's a magical fairy tale. And a frog tattoo can be magical too!
This particular tattoo design symbolizes a woman who is on the quest for love. In addition, the frog tattoo design portrays one's love for nature.
Frog tattoos come in a variety of designs, and are usually done in combination with other large designs. And guess what? A frog tattoo is believed to bring luck, wealth, and fortune!
Now, it couldn't have been more tempting, could it!
17. Ribbon Tattoo Designs
The ribbon symbol is not unknown to us. It has been widely adopted by various organizations to create awareness. But what lies unknown is the girly and cute feeling a ribbon tattoo can evoke. It also brings out a woman's charm and sweetness.
The colors used in a ribbon tattoo play a pivotal role in determining what meaning it will convey. For example, a pink ribbon promotes breast cancer awareness, whereas a red ribbon upholds AIDS awareness.
18. Tree Tattoo Designs
Tree tattoo designs can create the effect of a mystical fantasy on your body. They have a mysterious beauty in them, and are believed to be symbols of wisdom, strength, and life.
Generally people prefer to get inked with oak or cherry blossom trees. These tattoos are designed in darker shades of green and brown, with their branches stretching outwards and roots intertwined. Stunning landscapes are also added in order to give the tattoo a deeper meaning and perspective. You can ideally get the tattoos inked on your rib cage or the back.
19. Clown Tattoo Designs
Clown tattoos are undisputedly one of the most popular tattoo designs out there. Also, it is highly uncommon to see a woman wear them. These tattoos symbolize humor, and a playful and lighthearted spirit. They are usually drawn in the form of a playing card or in a joker costume with a pointed hat and a long toed shoe.
Clown tattoo designs are broadly categorized into two types – the funny and playful clown, and the scary and evil clown.
20. Biomechanical Tattoo Designs
The ideal tattoo design for every sci-fi fan out there! The biomechanical tattoo design displays the close affinity between man and machine. These are futuristic in their style. Most of the biomechanical tattoo designs are in 3D, and they are extremely hard to design. Most of the inspiration for these designs is drawn from movies like The Terminator and the Alien series.
Deep colors are used in the tattoo to make it look realistic and make the person appear like she has a mechanical part.
21. Bunny Rabbit Tattoo Designs
Rabbits, right from the time we started reading fairy tales, seem to have a strong connection with the magical world. A bunny rabbit tattoo portrays a woman's intelligence, athleticism, and good nature. Rabbits are also associated with sex and lust (there is no wonder Playboy magazine chose a bunny rabbit as its official symbol!).
A variety of colors can be used for designing rabbit tattoos.
22. Abstract Tattoo Designs
Abstract tattoos are more artistic and convey abstract ideas that might not have any relation with the outside world. They have a style and meaning of their own, and show the imaginative side of the individual.
These tattoo designs can be used to express the personality of an individual. The best part about abstract tattoos is they are open to an individual's perception, and can trigger one's thoughts and imagination.
23. Diamond Tattoo Designs
Diamonds are stunning. And so are diamond tattoos. These tattoos exhibit the elegant side of your personality. They can be combined with a skull, a flower, or rings to make them look more beautiful and attractive.
Diamond tattoos also symbolize extravagance and everlasting love though marriage. You can also get yourself 3D diamond tattoos that can prove to be great eyeball grabbers. You can have them inked on your ankles, fingers, or shoulders.
24. Baby Footprint Tattoo Designs
Expressing love for someone is one of the greatest things anyone can do. And when you do the same for your baby, in the form of a tattoo, there can be nothing better.
The baby footprint tattoo is designed exactly how the newborn's footprints were at the time of birth. It's a simple design generally done in black ink, but you can also go for a colored one. You can add the name of the baby or the birth date to the tattoo to make it more unique.
Tattoos can indeed up your fashion quotient. So get one of these today, and see yourself ruling the fashion world!  Do tell us how you liked this post by commenting in the box below!
The following two tabs change content below.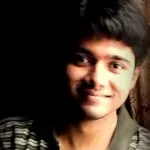 Latest posts by Ravi Teja Tadimalla (see all)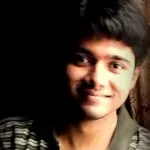 Ravi Teja Tadimalla
Ravi Teja Tadimalla is an editor and a published author. He graduated from SRM University, Chennai, and has been in the digital media field for over six years. He has a Professional Certificate in Food, Nutrition & Research from Wageningen University. He considers himself a sculptor born to chip away at content and reveal its dormant splendor. He started his career as a research writer, primarily focusing on health and wellness, and has over 250 articles to his credit. Ravi believes in the great possibilities of abundant health with natural foods and organic supplements. Reading and theater are his other interests.