5 Miracle Herbal Face Packs For Varied Uses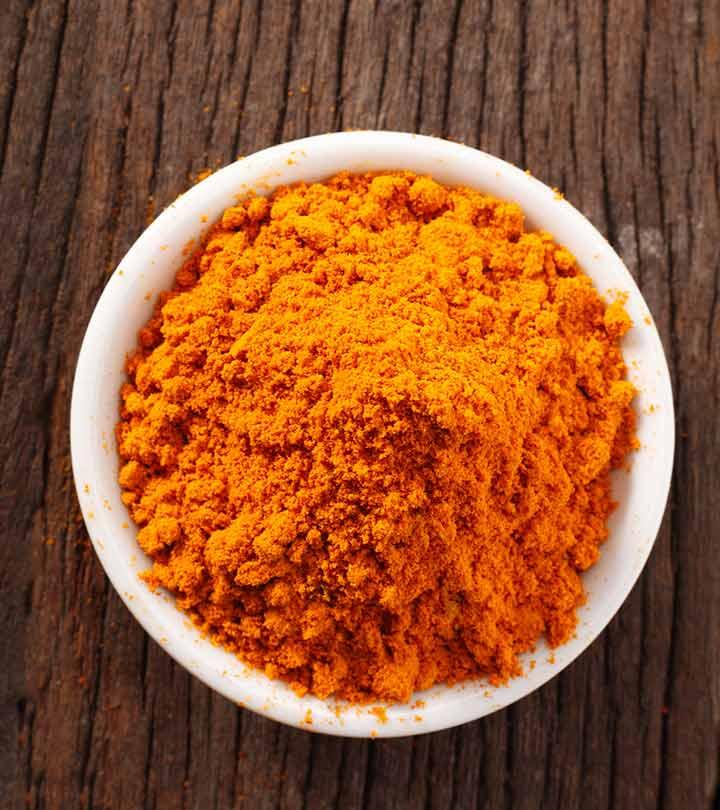 Nowadays various skin creams, lotions, gels etc have dominated our skin care routine. Most of these artificial products are loaded with chemicals which can harm our skin in the long run. The herbal products available in the market also contain synthetic ingredients which we often tend to ignore after seeing the "herbal" label on the product.
However our ayurveda has a huge collection of herbal face packs which are quite effective, have no side effects and are cost efficient. The homemade herbal face pack gives you clear, smooth and glowing skin with regular use.
Check out our top five herbal face packs:
1. Tulsi face pack for instant fairness:
Neem is well known for its antibacterial and antiseptic properties. Tulsi and neem herbal face mask revives dull skin, removes tan, evens skin tone and gives an instant glow to the face.
Take a teaspoon of tulsi powder and 2 teaspoons of neem powder.
To this, add 2 teaspoons of multani mitti, few drops of the rose water and half a teaspoon of lemon juice.
Mix well to form a smooth paste to obtain thick consistency. People with dry skin can add a few drops of olive oil to hydrate the skin.
Before applying the pack, steam your face for 3 minutes to open up your facial pores and allow the pack to penetrate well into the skin.
Apply the pack all over the face and keep till the pack dries. Wash off the cool water to reveal glowing skin.
[ Video: Herbal Facial At Home ]
2. Aloe vera pack for tan removal:
The hot scorching summer sun brings a lot of woes to your hair and skin, including tan. Just 5 minutes of continuous exposure to direct sunlight can cause tanning of the skin. However one can always undo the damage done from tan to reveal your original complexion with an aloe vera face pack.
Take fresh aloe vera gel and add 2 teaspoons of lemon juice and 2 teaspoons of rose water.
Apply this paste all over the exposed areas and keep for 30 minutes.
You can also dab the cotton ball into the paste and apply over the affected areas.
Rinse with cool water and apply ice slowly over the areas. This will act as a perfect toner to close all your facial pores.
[ Read: Simple Aloe Vera Face Masks at Home ]
3. Turmeric face pack for skin lightening:
Turmeric has been used since ages as an integral ingredient for skin lightening.  This face pack is also used by the bride-to-be to get instant fairness and glowing skin. It is also an antioxidant which protects the skin from the free radicals which cause wrinkles and fine lines.
In 2 teaspoons of the gram's flour (besan), add a pinch of turmeric powder.
Prepare a smooth paste by mixing with 1 teaspoon of pure rose water.
Apply the pack all over the face and keep till it dries completely. Rinse with cool water.
Repeat this procedure for 30 days atleast twice weeks to reduce blemishes, dark spots and tan.
4. Sandalwood face pack for anti ageing:
Sandalwood powder contains powerful antioxidants and has anti inflammatory agents which improve the blood circulation in the skin. It helps to detox the facial skin by removing the toxins and fights off the formation of free radicals which causes wrinkles. Thus it works as an excellent anti ageing treatment.
Take 2 teaspoons of sandalwood powder and multani mitti. You can also grind fresh sandalwood paste if you have sandalwood log at home.
Into this add a teaspoon of lemon and rosewater and form a smooth paste.
Apply all over the face and keep for 20 minutes. Rinse off with cool water after the pack dries.
Repeat this procedure atleast twice a week for younger looking skin.
5. Amla face pack for clear skin:
Amla is widely mentioned in ayurveda as it is known to offer clear complexion, reduce pore size, pigmentation and dark spots. It also offers instant refreshing feelings so it is ideal face pack for summers.
[ Read: Amla Beauty Benefits ]
In 2 teaspoons of yogurt, add 1 teaspoon of amla paste and half a teaspoon of honey.
Mix well and apply the pack all over the face.
Keep for 15 minutes and rinse with cool water.
[ Read: Homemade Face Packs with Honey ]
You can also prepare a facial scrub with amla and tamarind.
In 1 teaspoon of fresh tamarind paste, add 1 teaspoon of amla powder and mix well.
Apply all over the face and scrub gently in circular motions
Rinse after 10 minutes with lukewarm water.
Stay away from chemicals and opt for these herbal face packs for soft and glowing skin.
Recommended Articles:
The following two tabs change content below.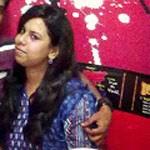 Latest posts by Ankita Biswas (see all)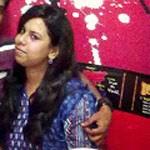 Ankita Biswas
I am a 20 year old engineering student.. An avid writer, orator and a journalist by hobby, I am also a food blogger... I love getting dressed in chic clothes and the right make up of course!!!