Miranda Lambert's 20-Pound Weight Loss Diet And Workout Plan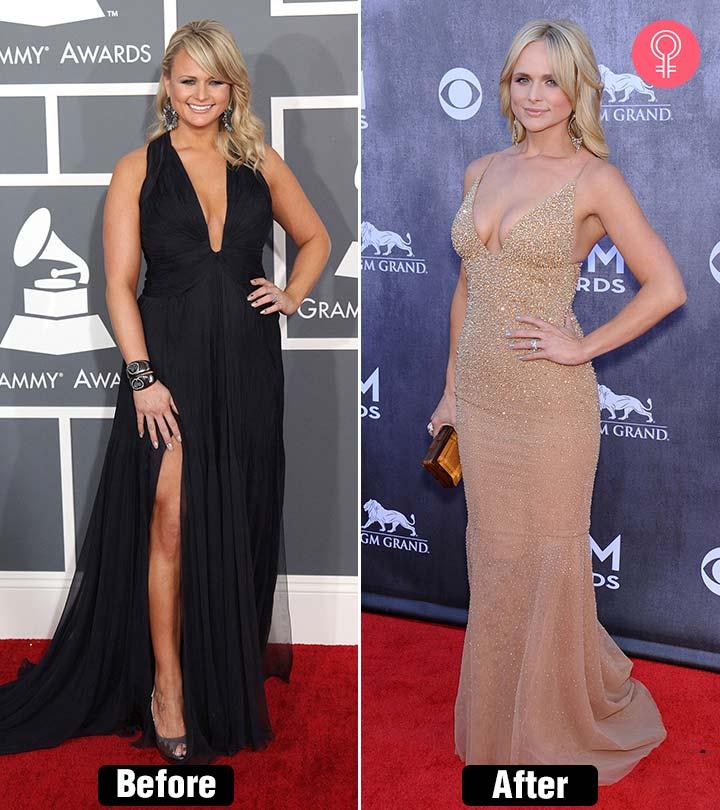 I look at Miranda Lambert's weight loss pictures, and I'm like, "Girl, how did you do that?" Not because the beautiful country singer lost a colossal 20 pounds but because losing that many pounds is not easy (I am sure many of us would agree on that). The cherry on top is that this veggie-hater and a self-proclaimed "Cheetos girl" is glowing with her new-found confidence.
And that's what got me reeled in. I found out Miranda Lambert's weight loss secrets, and I am ready to spill the beans. If your current diet is not getting you anywhere, and you want a weight loss regimen that's easy, fun, and result-oriented, grab your coffee and swipe up!
Why Did Miranda Lambert Want To Weight?
Miranda Lambert wanted to lose weight to improve her lifestyle and to look and feel good. Like many of us, she loves to eat. She was always a little plump. But that did not bother her as she was doing well in her career. Plus, she has a life that's a blessing to have. But the glamour world has its downside.
Her sixth album, "The Weight of These Wings," came out in 2016. And for that, she wanted to shed a few pounds. At the same time, a weight loss company approached her and asked her to lose 40 pounds! She responded, "I'm not obese. I'm only a size 8. I really don't even need to lose 40 pounds. I thought I only needed to lose like 15."
And that was true! She did want to lose weight – but in a healthy way. Scroll down to find out what changes she made in her day-to-day life.
How Did Miranda Lambert Lose 20 Pounds?
Here's how Miranda Lambert lost 20 pounds:
She Started Consuming Veggies!
Yes! Veggies to the rescue! Vegetables are loaded with dietary fiber, vitamins, minerals, and other beneficial phytonutrients that help improve digestion and satiety levels, scavenge harmful free oxygen radicals, and improve metabolism.
Miranda not only found chopping veggies and preparing an elaborate meal time-consuming, but she also hated cleaning the post-cooking mess. So, she started consuming store-bought vegetable juice in the morning.
Did You Know?
Miranda first started consuming broccoli with cheese and carrot with ranch. But veggies dripping in fat did not help her shed the pounds. She knew she had to stop this and look for a better way to consume veggies.
She Stopped Trying Fad Diets
Fad diets are the worst. Miranda had also experimented with numerous fads for years with zero results. She said, "I did Nutrisystem for a month, and then got tired of it, you get tired of any diet. I've tried everything." She ditched the fad and chose to change her lifestyle. And that worked for her. "I just literally would make grilled chicken breast, sweet potato salad. There was no miracle."
She Had Fun While Exercising
Exercise without fun is punishment! Isn't it? Miranda hated running as a means of cardio. She revamped her exercise routine and started doing circuit training with her trainer. She also listened to Britney Spears and visualized the pop star, which helped her to get into the "zone."
If you want to try a diet similar to Miranda Lambert, scroll down.
Diet Chart
| Meals | What To Eat |
| --- | --- |
| Early Morning (7:00 a.m.) | 250 mL water + juice of half a lime |
| Breakfast (8:00 a.m.) | ½ avocado + 2 boiled/scrambled egg whites |
| Snack (10:30 a.m.) | 1 medium-sized apple |
| Lunch (12:30-1:00 p.m.) | 370 mL green juice + 2 oz grilled fish |
| Snack (3:30 p.m.) | 1 cup green tea + 1 digestive biscuit |
| Dinner (6:30 p.m.) | 1 medium-sized bowl of lentil and vegetable soup |
Consuming veggies, proteins, and healthy fats helped Miranda Lambert lose weight – and it might work for you as well. However, you must also exercise regularly. Here's Miranda's exercise routine.
Miranda Lambert's Exercise Routine
| Exercise | Time (minutes) | Sets & Reps | Weight |
| --- | --- | --- | --- |
| Jumping Jacks | 1 | 2-3 circuits | |
| Bicep Curls | 1 | 2-3 circuits | Resistance Band |
| Plank Jacks | 1 | 2-3 circuits | |
| Tricep Extension | 2 | 2-3 circuits | Resistance Band |
| Push-ups | 1 | 2-3 circuits | |
| Spot Jogging | 1 | 2-3 circuits | |
| Jump Rope | 1 | 2-3 circuits | |
| Lunges | 2 | 2-3 circuits | |
| Lateral Leg Raise | 1 | 2-3 circuits | Resistance Band |
| Lateral Flexion | 2 | 2-3 circuits | Resistance Band |
Circuit training means doing a number of different workouts, one after the other, without stopping. This kind of exercise worked best for Miranda as she doesn't like a monotonous exercise routine.
What else do you need to know to lose weight? Check out these lifestyle changes tips.
Lifestyle Changes
Consume locally grown fruits and veggies.
Consume fruits and veggies of the season.
Consume lean protein like fish, mushroom, egg whites, skinless chicken breast, ground turkey, lentils, and beans.
Have fun while exercising.
Have at least 20 minutes of your "me time" every day.
Do not go to sleep immediately after dinner. Have your dinner 2-3 hours before bed.
Consume at least 8 ounces of water per day.
Sleep for at least 6 hours.
Meditate to de-stress.
Maintain a journal to record your weight loss progress.
There you have it! The best tips and diet and workout plan of the sensational Miranda Lambert. Getting back in shape may take time, but do not give up. Keep your goal in focus and keep working at it. And you will see results, that's a guarantee. So, get going and have the fun on your journey toward a healthier life. Take care!
The following two tabs change content below.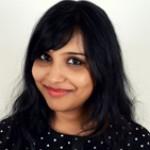 Latest posts by Charushila Biswas (see all)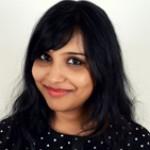 Charushila Biswas
Charushila Biswas is a Senior Content Writer and an ISSA Certified Specialist in Fitness & Nutrition. She is an alumni of VIT University, Vellore and has worked on transgenic wheat as a part of her Masters dissertation from NRCPB (IARI), New Delhi. After completing her Masters, she developed a passion for nutrition and fitness, which are closely related to human psychology. This prompted her to author a review article in 2015. She has written over 200 articles on Fitness and Nutrition. In her leisure time, Charushila loves to cook and enjoys mobile photography.