Top 10 Mole Removal Products Available In India
Moles, also known as nevi, are loved by some and despised by others. While most moles are caused genetically, your skin also tends to acquire new ones as it ages. And a lot of us have at least one mole on our bodies that we feel like we could do without. Getting rid of these moles surgically can be expensive and unnecessary, given there are topical solutions to the problem. Following, I've put together, a list of the top 10 mole removal creams that are available in India. But first, let's understand what moles are and how they're formed.
What Are Moles?
A mole, or a nevus, is a concentrated group of melanocytes gathered together in one spot on your skin, appearing as a spot or a raised growth. They come in many shapes and sizes and are usually benign. While most of us are born with moles, we tend to acquire more as our skin ages and is exposed to the sun. While some moles are easy to embrace, some aren't.  But worry not, there are ways to make them disappear. Here are 10 best mole removal creams available in India.
Top 10 Mole Removal Products Available In India
1. Natural Body And Skin Blemish And Birthmark Removal Cream
Natural Body And Skin's Blemish And Birthmark Removal Cream helps remove moles by triggering collagen production in your skin while peeling away layers of skin from the mole. The cream takes from about a week to 10 days to show results, during which time it helps peel the mole away layer after layer. It also helps fade blemishes and even out your skin tone.

2. Wart And Mole Vanish Self Application Kit
The Wart And Mole Vanish Self Application Kit is one of the most popular mole removing kits. It comes with a cream and tools to help get rid of moles and warts. The cream works in 20 minutes to prep the mole for removal. This is one of the easiest ways to remove moles and warts at home. The cream also prevents moles from reappearing in the same area.

3. Dr. Scholl's Freeze Away Wart Remover
Dr. Scholl's Freeze Away Wart Remover works as fast as just one treatment to eliminate warts. It helps remove warts and moles and prevents them from reappearing. The cream starts to show results right from the first treatment, and can remove small moles with just one application. For bigger moles, the cream can take up to 10 applications for complete elimination. This cream is not recommended for children below 4 years.

4. Teliaoils Oreganolio Wart Removal Oil
Teliaoils' Oreganolio Wart Removal Oil is a 100% natural topical treatment which helps remove warts and moles. The oil works for all skin types and is free of harsh ingredients such as alcohol and ammonia. The treatment starts to show results with the first application and claims to be a fast and painless mole/wart removal treatment which does not leave behind any scars.

5. King Bio Mole Remover
King Bio's Mole Remover is another natural remedy that contains tea tree oil which helps remove moles, tags, and warts. The homeopathic treatment smells strongly of tea tree oil and removes moles with regular application over the course of a couple of weeks. It also does not cause side effects such as stinging and burning.

6. Dr. Raj Watrid Drops
Here's another budget-friendly treatment for moles available in India. It claims to treat moles and warts of any size, color, shape, or texture, without causing bleeding. However, this treatment might take a couple of weeks to show any significant results.
7. Wartosin
Wartosin is a popular treatment for moles and warts and is available for purchase on e-commerce websites such as amazon. The product suits all skin types and starts to peel away warts and moles within days. While the first application does not hurt, the ones after can sting quite a bit.

8. Skinprov Mole And Skin Tag Corrector
Skinprov's Mole And Skin Tag Corrector can remove up to 15 moles and skin tags and shows prominent results within 8 hours. This mole removal cream is made from natural ingredients and is not painful.

9. Skin Pro Mole And Skin Tag Corrector
Skin Pro's Mole And Skin Tag Corrector contain the highest concentration of salicylic acid at 17%. This makes it an extremely strong solution which will help peel off your moles, warts, and tags with just a couple of applications. Due to the strength of the solution, it is advisable to consult a dermatologist before application.
10. Quita Verrugas Skin Tag Remover
*Subject to Availability
This homeopathic solution for skin tags, moles, and warts is made of natural ingredients. It contains Cedar leaf oil, Ricinus Communis seed oil, and Melaleuca Alternifolia leaf oil. These oils work together to peel off warts, tags, and moles, clearing your skin of these imperfections within weeks of use.
Mole removal creams can be quite harsh on your skin and need to be used with caution. It is crucial that you consult a dermatologist before you start any kind of skin treatment. Have you used any of these mole removal creams? What worked for you? Tell us about your experience in the comments section below.
Recommended Articles:

The following two tabs change content below.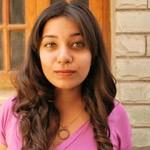 Latest posts by Meenal Rajapet (see all)