5 Amazing Moringa Benefits For Hair Growth And How To Use It
Explore all the reasons to include this superfood in your diet and hair care routine.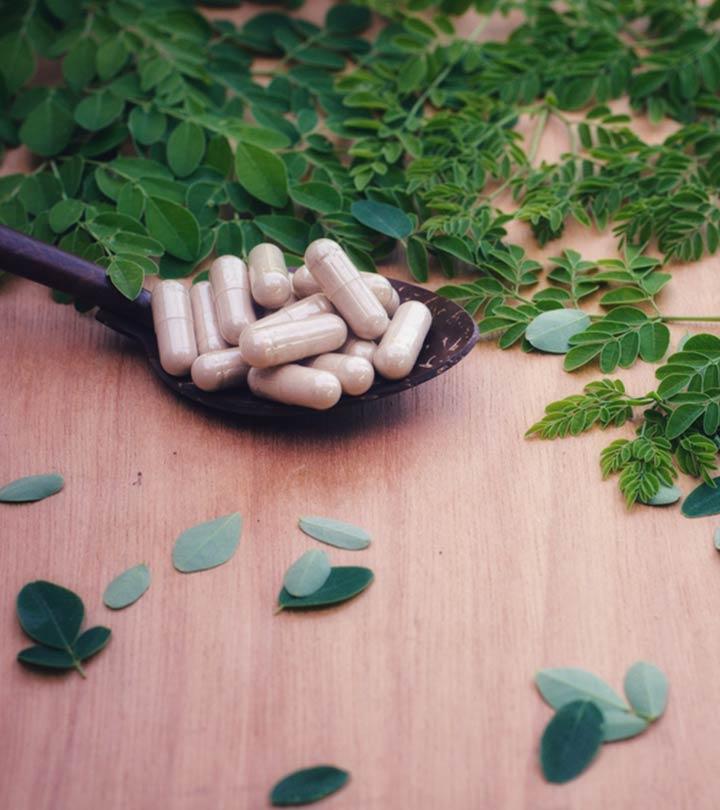 Moringa oleifera is packed with nutrients and has immense health benefits (1). However, it can also improve your hair health. If you are unaware of the moringa benefits for hair, you need to know why you should give it a try. This article explores how you can use moringa supplements, oil, and other extracts for therapeutic and hair benefits. Scroll down to learn more.
What Is Moringa?
Moringa oleifera, commonly known as "drumstick," is native to India.  Its fruit pods, flowers, and leaves are edible and are often used in various dishes. The roots and all the edible parts of the moringa tree are used in traditional medicine. It is available in the form of supplements, oil, and powder for both oral and topical use.
Both oral intake and topical application of moringa can keep your hair healthy. In the next section, we have explored the hair benefits of moringa. Keep scrolling!
The Benefits Of Moringa For Hair
1. Antioxidant Activity
Moringa oil is rich in antioxidants and has antibacterial effects. It is widely used in topical creams to inhibit harmful free radicals (2). Free radicals are responsible for oxidative stress that triggers androgenic alopecia (3). Moringa oil may help prevent hair loss by scavenging free radicals, and its antibacterial properties can prevent scalp infection and keep the hair healthy.
2. Anti-Inflammatory Properties
Animal studies found moringa oil to help manage inflammatory and hyperproliferative (rapid cell division) skin issues. The oil has anti-inflammatory properties, while the leaf extracts can soothe atopic dermatitis (eczema) (4), (5). Moringa oil and leaf extract may help manage scalp eczema and keep the follicles healthy and minimize hair loss.
3. Improves Vitamin A Levels
Vitamin A regulates sebum production (6). Dietary vitamin A helps maintain the hair follicles' optimal function. However, consuming too much of vitamin A can cause hair loss (7).
Taking moringa leaf powder as a supplement can help improve vitamin A deficiency (8). However, consult your doctor about the dosage to minimize the chances of adverse reactions.
4. Improve Insulin Resistance
Insulin resistance and other metabolic syndromes can cause androgenic alopecia or female pattern hair loss (9). Chronic inflammation is also associated with insulin resistance and obesity. Moringa extracts have anti-inflammatory properties that can reduce inflammation and improve insulin resistance (10). This is beneficial in preventing hair loss triggered by diabetes.
5. Promotes Hair Growth
Moringa leaves are rich in vitamin E. A study found that this antioxidant could improve hair growth when taken orally (10), (11). If your hair loss is due to vitamin E deficiency, you may take moringa supplements after consulting a doctor.
Moringa also contains Vitamin C, which is beneficial to the scalp because it promotes the production of collagen and enables it to remain elastic and moveable. If the scalp is dry and stiff, the hair might scrape or scratch off. Vitamin C encourages blood flow to the scalp and strengthens the hair.
Both topical and oral use of moringa extract can control underlying issues that may trigger hair loss. Here is how you can use moringa extract for hair-related benefits.
How To Use Moringa For Hair Loss
1. Moringa Hair Mask
Avocados are an excellent base for any DIY hair mask and are said to moisturize the hair. This moringa hair mask will help your tresses feel soft and loved.
You Will Need
1 tablespoon of moringa oil
1 ripe avocado (mashed)
1 teaspoon of lemon juice (optional)
Method
Mix the ingredients and massage the mixture onto the scalp.
Wear a shower cap and leave it on for about 30 minutes.
Rinse it off with your regular shampoo.
2. Moringa Oil Massage
Use moringa essential oil for topical application. You can mix it with any carrier oil, preferably virgin coconut oil, as it penetrates the hair shafts, minimizes protein loss, and strengthens the hair (12).
You Will Need
1 tablespoon of virgin coconut oil
2-3 drops of moringa essential oil
Method
Mix the oils and massage your scalp with the blend in slow, circular motions.
Leave it on for 30 minutes to an hour and wash off.
You may keep it overnight and wash it off the next day.
3. Moringa Rinse
You can extract the juice from moringa leaves and use it on your scalp for hair benefits.
You Will Need
A handful of moringa leaves
½ cup of water
Spray bottle
Method
Wash the leaves and grind them in a mixer.
Add water and mix. Strain the mixture.
Store the liquid in the spray bottle.
Spritz it on the scalp.
Leave it on for 15-30 minutes.
Wash off with a mild shampoo.
4. Add Moringa To Your Diet
You can take moringa supplements that are available in powder and capsule forms. However, consult a doctor to know the right dosage. You may add the powder to your smoothies and juices. You can also eat moringa leaves and flowers. Add them to your salads, steep them with your daily tea, or eat fried moringa flowers. These are the best ways to get a quick antioxidant boost.
If you want to buy moringa hair products, here are a few things to keep in mind.
The Best Moringa Hair Products: How To Choose
1. Moringa Shampoo
Moringa shampoo can cleanse the scalp and keep it infection-free. Ensure to choose a product that is FSSAI or USDA certified and uses organic moringa.
2. Moringa Oil
Moringa oil is also used for cooking. However, you need the essential oil for topical application. Check carefully. If you want to buy moringa oil for cooking, always buy cold-pressed and food-grade oil. For essential oil, ensure that it is 100% pure.
3. Moringa Powder And Capsules
Always buy certified organic and non-GMO products. If you are buying moringa powder, ensure it is of the highest quality.
Infographic: 2 Ways To Add Moringa To Your Diet
Moringa is a power-packed herb that benefits your hair in many ways. Its antioxidant and anti-inflammatory properties may prevent hair loss and improve hair health. You can topically apply moringa to your hair or add it to your daily diet.
Check out the infographic below to know more!
Moringa is regarded as a superfood that can aid in the management of a variety of metabolic syndromes and health complications, such as hair loss. The many benefits of moringa for hair are attributed to its rich vitamin E and C content as they boost collagen production and blood flow to the scalp. You can consume the tree's edible parts, like its fruit pods, take its dietary supplements for general well-being, as well as apply its oil to your scalp to achieve the best results. If you experience any adverse effects, limit its use and seek medical advice.
Frequently Asked Questions
Can Moringa thicken hair?
Yes. Moringa provides many benefits for hair. It improves overall hair health, which could lead to thicker hair. It also stimulates hair growth, which gives hair a fuller appearance.
Can Moringa reverse gray hair?
Anecdotal evidence suggests that moringa might help reverse gray hair. However, there is little scientific evidence backing this claim.
Does moringa contain biotin?
Yes. Moringa leaves contain many nutrients like vitamins, including biotin.
Is moringa good for white hair?
Yes. Moringa strengthens hair and may make white hair less prone to damage or breakage.
Key Takeaways
The roots and edible parts of the moringa tree are used in traditional medicine.
Moringa extracts have anti-inflammatory properties that can reduce inflammation and improve insulin resistance.
Mix moringa oil with any carrier oil to minimize protein loss and strengthen the hair.
Sources
Articles on StyleCraze are backed by verified information from peer-reviewed and academic research papers, reputed organizations, research institutions, and medical associations to ensure accuracy and relevance. Read our editorial policy to learn more.
The following two tabs change content below.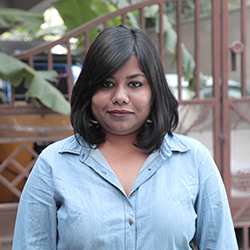 Ramona is an editor at StyleCraze. Prior to that, she authored over 200 articles on skin and hair care. She...
more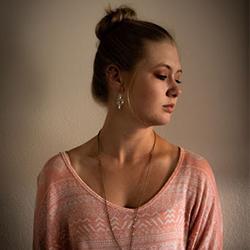 Madison Dufour
(Barber & Cosmetologist)
Madison Dufour is a licensed and practicing barber and cosmetologist as well as an entrepreneur running several hair businesses, including...
more