Moringa For Skin The New Superhero Of The Skin Care Industry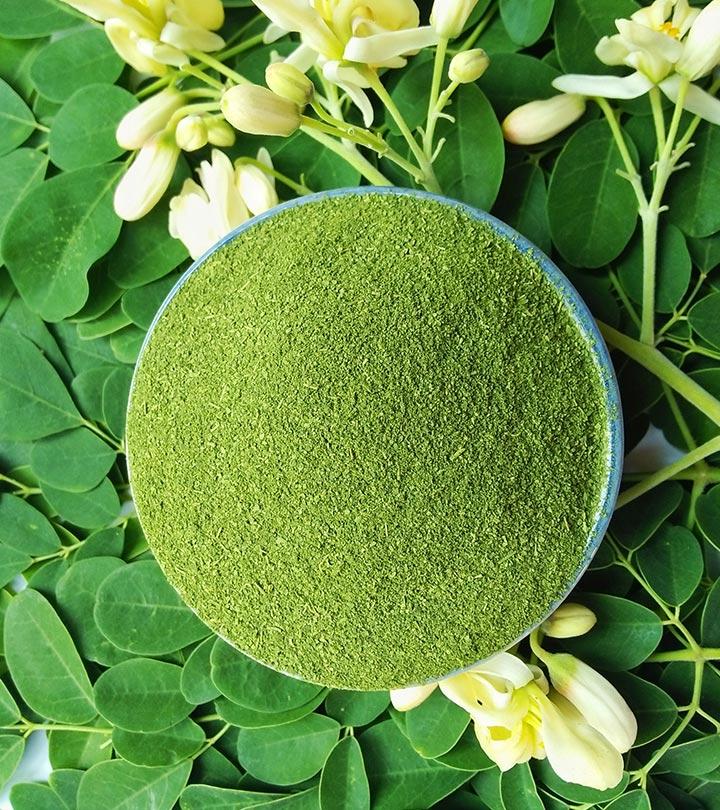 The moringa plant is scientifically known as moringa oleifera. The plant is extremely versatile; all of its parts are useful in one way or another.
The plant is used extensively in India and Africa and is used to treat malnutrition (1). Moringa is a superfood that has regained its popularity in recent times. In fact, moringa is more nutritious than most other vegetables. In fact, not only is it beneficial when consumed, but it also has benefits for the skin. If you have been looking for an effective skin care treatment with natural properties, you may want to consider moringa.
Here, we discuss the benefits of moringa for your skin and how you can use it right to achieve the best results.
Moringa can be used in multiple ways. As a raw plant, the leaves can be blended to form a thick paste. In its manufactured state, the moringa powders, oils, and capsules are also beneficial.
The benefits of moringa oil, powder, and pulp are especially beneficial when applied to the skin. Historically, moringa has been used by Greeks, Egyptians, and Romans for protection against the sun and dust (2).
Here are a few ways moringa can help improve your skin health.
Benefits Of Moringa On Skin
1. May Fight Signs Of Premature Aging
With the stresses of life and bad environmental conditions, skin becomes craggy and develops wrinkles faster. Moringa can help prevent the early onset of wrinkles or age spots. It is rich in nutrients and antioxidants. The antioxidants help fight against the free radicals that could accelerate aging.
In addition, the sun's UV rays account for almost 80% of the usual signs of skin aging (3). The anti-inflammatory benefits of moringa may also reduce the damage caused by UV radiation.
Moringa has more than 7 times the amount of vitamin C than an orange (4). Vitamin C is an active ingredient that helps manage collagen production in the body. This way, it may help delay the onset of wrinkles and fine lines.
2. May Help Fight Acne
Acne is caused when the tiny pores on the skin are blocked due to excess oil or dead skin. Moringa boasts strong anti-bacterial properties that help reduce acne breakouts. Excess oil is not the only cause of acne. Stress and acne have long since been linked (5). The anti-inflammatory and antiseptic properties of moringa oil may also help fight acne (6).
Some believe those with dry skin may also benefit from moringa. Moringa is a natural humectant; it pulls moisture to the surface of the skin and gives a subtle natural glow.
3. May Help Shrink Pore Size
Large pores on the face make the skin look craggy and rough. The main cause of large pores can be traced to excess oil production. Large pores can also be caused by a loss of skin elasticity.
Moringa is rich in vitamins A and C that are vital for collagen production in the body (7). Applying moringa oil, moringa paste, or even moringa powder to the skin may stabilize collagen on the face (8). It may also help shrink those pores.
4. May Help Improve Skin Complexion
Pollution, stress, and other factors may make your skin complexion dull. As per anecdotal evidence, moringa oil, moringa powder, or even fresh moringa ground to a textured paste may help restore your natural skin complexion.
An application of moringa in any form – oil, powder, or paste – can keep the skin soft and supple. Moringa may also help heal any wounds, cuts, or burns (9).
5. Cleanses And Rejuvenates Skin
In addition to pollution and stress, acne and other spots could appear on the skin if dirt accumulates on the surface. Even makeup that is not properly cleaned could lead to build-up.
Moringa is famous for its cleansing properties. Moringa oil, moringa powder, or fresh moringa paste may help remove the dirt accumulated on the skin. It is also believed that moringa can reach into the skin pores and cleanse skin deeply. However, more research is warranted to further understand this benefit of moringa.
In the following section, we will look at the process of making moringa powder/oil at home.
How To Make Moringa Powder/Oil At Home
You can get moringa oil or moringa powder readily in shops. Almost all of the products in the market are organic.
However, it is quite easy to make moringa powder and oil at home.
For the powder, start by sun-drying fresh moringa leaves. Once they have completely dehydrated, you can pulse the leaves in a grinder to get the fresh moringa powder.
Preparing moringa oil can consume a little more time:
You will need the seeds of the moringa fruit (a drumstick).
Separate the seeds from the pulp and wash them. Dry roast them in a pan till the seeds turn brown. Remove from heat and allow to cool.
Blend the seeds to a fine powder in a dry grinder. Add the powdered seeds to a pot of boiling water.
Keep boiling the water for about 20 minutes till you see a layer of oil floating on top of the water. Skim the oil and freeze to separate the oil from the water.
Here are a few DIY moringa masks that help you achieve clear and clean skin at home.
DIY Moringa Masks
1. Moringa Face Mask With Honey
Ingredients
1 tablespoon of moringa powder
1 tablespoon of honey
Rosewater (if necessary)
Method
Mix the moringa powder and honey to form a thick paste. If the paste is too loose, you can add a few pinches of moringa powder to get the right spreadable consistency.
In case the paste is too thick, you can add a few drops of rosewater to dilute. The rosewater also adds to the rejuvenating properties of moringa.
Apply the paste all over your face. Avoid applying over your eyes and nostrils.
Let the mask sit for 15 to 20 minutes. Clean with lukewarm water.
This face mask helps reduce acne and cleanses the skin right down to the pores.
2. Moringa Leaves And Aloe Vera Cleanser
Ingredients
A handful of moringa leaves
Aloe vera gel
Method
Wash moringa leaves in water to remove any dirt.
Blend to a thick paste in a grinder.
Add aloe vera gel to the paste to achieve a spreadable consistency.
Apply over the face and leave for a few minutes until the pack becomes dry.
Wash with plain water. Dab with a clean towel to remove excess moisture from the face.
3. Moringa And Sugar Body Scrub
Ingredients
2 tablespoons of moringa powder
1 cup of finely granulated sugar/brown sugar
2 green tea bags
1 cup of hot water
2 tablespoons of coconut oil
Method
Dip the teabags in the cup of hot water. Allow the tea to steep. Once the water cools down, discard the teabags.
Add the sugar, moringa powder, and coconut oil and mix well. Ensure the mixture is well combined. The mixture should neither be too dry nor too wet. The consistency should resemble wet sand. Add coconut oil or sugar to adjust the texture accordingly.
Use the scrub twice or thrice a week. The ingredients in the scrub help remove dead cells and rejuvenate the skin.
While the masks are easy to prepare and use, do they cause any side effects? We will explore the same in the next section.
Side Effects Of Using Moringa
Topical application of moringa (in its various forms) is largely considered safe. That said, perform a patch test before using moringa on your skin. Consult your doctor if you experience any adverse reactions.
Consumption of moringa may lower blood pressure (10). It could cause issues in those already on medications for lowering blood pressure.
Moringa may also cause uterine contractions (11).
Some believe intake of moringa may also impact fertility. However, research is limited in this regard. Stay safe and avoid use.
Who Can Use Moringa?
Although there may be restrictions on who may consume moringa, almost all can use it on the skin. Just be wary of any allergic reactions. Remember to do a patch test before using it on the skin.
How Frequently Can You Use Moringa On Skin?
You can use moringa in your skincare routines quite frequently. However, like with any scrub or mask, there should be at least a day's gap before applications. There are no age restrictions for using moringa. However, its use is not recommended on children as they have sensitive skin.
In Conclusion
Moringa is a versatile plant and helps keep the skin supple and tight. Using it right can benefit your skin in several ways. If you have sensitive skin, perform a patch test before using it. While consuming moringa may also promote skin health from within, be wary of its adverse effects.
We believe this post has given you enough information about moringa and how you can use it to achieve great skin health. Start using it today and see the results for yourself!
Recommended Articles
Sources
Articles on StyleCraze are backed by verified information from peer-reviewed and academic research papers, reputed organizations, research institutions, and medical associations to ensure accuracy and relevance. Read our editorial policy to learn more.
The following two tabs change content below.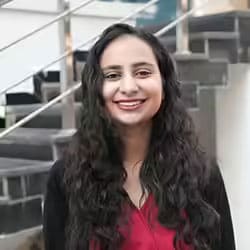 Arshiya Syeda is an editor and certified counselor. Ever the lover of the written word, she served on the editorial boards of her school and college newsletters. Writing articles on hairstyles, hair care, and nutrition helped her combine her love for reading, writing, and research. As an editor, she helps her team members deliver polished and meticulously researched content. Arshiya is fluent in English, Urdu, and Hindi and aims to become a multilinguist by learning German and teaching herself American Sign Language (ASL).