7 Most Beautiful Carnation Flowers
Carnations, also known a Dianthus, are one of the most popular flowers of the world. Carnation flower is regarded as the 'flower of God' as their scientific name Dianthus was coined by conjoining two Greek words, 'dios', referring to the God Zeus and 'anthos' meaning flower. These beautiful flowers are given on various occasions like birthday, anniversaries, Valentine's Day, Mother's Day and St. Patrick's Day.
Carnation, in general, signifies feelings of love and fascination. It comes in a plethora of colors and each colour carries a different meaning with itself. Carnation flowers are easiest to grow and has a shelf life of about 3 weeks once cut.
Different Carnation Flowers
1. Pink Carnation
Pink carnations are the most popular of all carnations. Pink carnations represent pure and undying emotion. Pink carnations are believed to have significance in history because of a Christian legend. It is believed that they first bloomed when Virgin Mary wept for Jesus as he carried the cross of his crucifixion. Thus, it symbolizes a mother's love for her child. Pink varieties of carnation include maiden pinks, China Pink, Cheddar pink and Sweet William. The shades range from ruby rose to pale pink. The pink carnation evokes feelings of gratitude and appreciation. These flowers are often gifted to mothers on Mother's Day.
2. Striped Carnation
Striped carnations are made in combination with 2 solid colors of carnation. Striped carnation symbolizes gentle rejection or regret or refusal. It is often given as sympathy flowers when someone has passed away. In the floral languages stripped carnation means, "I'm sorry I can't be with you, but I wish I could". Like blue carnations, striped carnations are also genetically altered to achieve the desired colour combination. These flowers are very refreshing and are highly valued for their beauty.
[ Read: Beautiful White Flowers ]
3. White Carnation
White carnation flowers are very popular carnations and carry a positive significance. It also represents pure love, innocence, courage, happiness and loyalty. White carnations are perfect to gift your family and friends and are ideal flowers for graduation ceremony.  It can also be given to someone who is going away as it is synonymous with wishes to bring good luck. White carnations are also included in wedding bouquets because of their significance of pure love and loyalty.
4. Yellow Carnation
Yellow carnation is a traditional stunning flower that is highly prized for its colour. Unlike other yellow flowers, yellow carnations strongly signify dejection, disappointment, as well as disdain.  Yellow carnations can be given to someone you don't want to date or to someone who has disappointed the sender. It's for this reason that this flower is not used in flower arrangements and bouquets. Nevertheless, the flower looks very beautiful.
[ Read: Violet Flowers ]
5. Green carnations
Green carnations do not grow naturally. They are dyed every year on St. Patrick's Day to celebrate the occasion. The flower is often used in combination with white flowers to give on St. Patrick's Day. They are also used as boutonnieres on this day as it has its roots in the culture of Ireland but is widely celebrated worldwide. Green carnations are a symbol of good luck. It was famously worn as a lapel ornament by the Irish writer and cultural icon Oscar Wilde who had homosexual inclinations. Thus, green carnations are considered as a symbol of homosexuality and as a gay pride since almost a century in America.
[ Read: Beautiful Blue Flowers ]
6. Purple Carnations
Purple is a color that is traditionally synonymous with royalty and was worn as clothing by royal families in many cultures. Purple carnations indicate capriciousness, unpredictability, fickleness and unreliability. Thus, purple carnations are a perfect gift for people who revel in their independence, spontaneity and unique nature.
[ Read: Black Roses ]
7. Red Carnations
A red carnation flower symbolizes admiration, affection and passionate love. The red carnation ranges from light red to burgundy and deep dark red. Light red carnations represent admiration, while dark red evokes feelings of affection, passion and deep love. Crimson carnation symbolizes valor and courage.
Hope you liked the article. Shoot a comment!

The following two tabs change content below.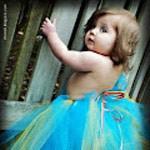 Latest posts by Arshi Ahmed (see all)