Top 25 Most Beautiful Lilies
Lilies are spectacular trumpet shaped flowers atop strong stems that arise from bulbs which are made up of scale like segments. Its scientific name is Lilium and belongs to the herbaceous genus. Lilies are mainly chosen for their luxurious appearance and intoxicating smell. It is believed that lily possesses mythical properties and symbolizes purity and refined beauty. Lilies are one of the most commonly used flowers for funerals as they symbolize innocence that has been restored to the soul of the departed. These are the top 25 lily flowers of our choice.
Top 25 Lily Flowers Images with Descriptions
1. Lily Trumpet African:
Trumpet African is a peachy orange flower with gorgeous maroon stripes on the outside. Its tall stalk produces generous quantities of bronze-peach buds that open to outward facing blooms. They have fabulously, elongated cup, with tip of the petals refluxing giving it an appearance of trumpets. It is a pleasant fragrance which makes it perfect for garden planting. The flower grows 15 cm in diameter and up to 1.5m in height.
Via Pinterest
2. Lily Trumpet Pink Perfection:
This is one of the best looking lily trumpets. It is a huge funnel shaped, outward facing flower borne on long, sturdy stem. The flower has beautiful pink petals with orange stamens. The stamen looks amazing against fresh, green leaves. It has a wonderful scent and is even disease resistant. This flower is perfect as cut flower for large, stately arrangements. The size of flowers and the height of the stem may differ from bulb to bulb. Pink perfection can stay happy and fresh for years if provided with regular care and pruning. The flower is easily grown in well-drained soil in full or partial shade.
3. Lily, Trumpet Golden Splendour:
Golden Splendour is a beautiful, golden yellow flower. The flower has an elegant trumpet shape with stunning stems that make it excellent for vase decoration. It has stunning yellow colored stamens which gives an amazing contrast to the bright green foliage. The petals are curled backwards and are brushed with deep maroon and purple stripes. The flower would look great planted in garden border or in pots or container. It has an intoxicating smell. The plant produces up to 10 outward facing blossoms on each slender stem in mid to late summer.
via Pinterest
4. Lily Trumpet Regale:
This lily flowers were discovered on the mountains of China and is one of the most popular and loved trumpets. The deep pink buds open to reveal a pure, white inner flower. One large, enormous bud produces giant 1.5 m fragrant lilies. The stem bears ten or more large flowers of amazing scent. The lilies are resilient and grow well in acid or alkaline soils. They are perfect cut flower and would look terrific at the back of perennial beds. The flower is harvested every year in mid-summer.
5. Lily Rio Negro:
Rio Negro is one of the richest, black-red varieties of lilies which got its name from Rio Negro, the largest left tributary of the Amazon. The flower blooms in rich red with wide ruffled petals that have a chocolate brown center. The petal has a snowy white rim which gives the petals an amazing contrast. Its foliage is lush and glossy, perfect to huge, bright blooms. It is a heavy bloomer and has a very pleasant scent. This elegant flower blooms yearly from late spring to early summer in crumbly soil. This flower would definitely be the show stopper of your garden.
via Pinterest
6. Oriental Lily Casa Blanca:
Casablanca is one of the most popular lilies of all time. Its blooms are huge and have a sweet scent. The flowers are pure, gleaming white and are delicately flocked which gives the plant richness and texture. It reaches 10 to 25 cm in size and is long lasting, making it perfect as cut flower. It is ideal for both garden planting and container or pot planting. The flower is a late bloomer and prefers rich, moist acidic soil.
7. Lily Butter Pixie:
Butter pixie is a perennial flower that puts on a great show in the early summer border. The flowers are large, upturned big yellow trumpets but are not scented. The stem bears small and sturdy flowers which are excellent for pot planting and as cut flower. Butter pixie is perfect for accent, borders and rock gardens. This flower will require occasional maintenance and upkeep and should be pruned regularly. The flower matures to about 50 cm tall.
via Pinterest
8. Lily Forever Susan:
This one is an eye catching flower that is native Hawaiian Islands. It is a beautiful, striking orange bloom with deep burgundy center. The bulb produces blooms at 10 cm in diameter and can grow up to 90 cm. The flower has a very appealing fragrance. It thrives in partial shade or sun in loamy soil. The lilies are very easy to grow and do not require much maintenance. The flower is also pollen free.
via Pinterest
9. Lilium 'Cooper's Crossing:
Cooper's Crossing is an Asiatic lily which flowers from early summer in sunny spot and well-drained soil. The flowers are bright orange in color with dark brown center. It blooms every year during June and July at a height of around 90 cm.
via Pinterest
10. Lily Fata Morgana:
Fata Morgana is a bright canary yellow double Asiatic flower with lovely red speckles. It is a semi double flower and is lightly spotted on tall stems. The flower looks very distinctive and is up facing fancy flower. It can last long even without much maintenance. Moreover there are no anthers or messy pollen to cope with. The flower is perfect for pot planting and landscape border plantings. It has no scent, making it a great option for allergenic sufferers. It is the official flower for 30th Wedding anniversary and May birthdays.
via Pinterest
[ Read: Most Beautiful Yellow Flowers ]
11. Foxtrot Lily Perennial:
Foxtrot is a bright pink hardy Asiatic lily that stands about 24 inches tall. It is great for cut flowers and last a long time in water. The taller varieties are best for cutting. The flower has star shaped leaves and bright green foliage which gives an amazing contrast to the pink petals.
via Pinterest
12. Lily Bright Diamond:
Bright Diamond is a magnificent ivory colored flower with refined and symmetrical petals. The flower is bejeweled by dark orange pollen atop pale green filaments. The very tall and sturdy stem produces loose clusters of trumpet like blooms in summers. These lily flowers are highly scented and are often used for making perfumes. It has lush, long, lance shaped leaves and shapely cream buds that open pure white with a hint of green in the center.
13. Lilium Apollo Lily:
Apollo Lily is a hybrid flower that blooms in creamy white with a deep red band and is dotted with red. The flowers are large with a slight hint of green where the petals overlap. The stamens are orange and the buds have a slight pink tinge to it. This one is a showy plant for planting in the shrubbery or herbaceous border. This sturdy, dwarf Asiatic variety will add plenty of color to your garden. This flower is ideal for pots, rockeries and borders. Each bulb will produce several flowers which are held on one sturdy stem. The bulb produces three types of flowers in this division, upward facing, outward facing and pendant flower.
via Pinterest
14. Lily Elodie:
Elodie is a double layered candy pink flower with a sprinkling of dark spots at the center which adds charm and elegance to it. It has several extra rows of petals filling the center which gives this flower a fabulous look. The flowers are of full size but are shorter in length making this variety superb for small gardens and containers. The blooms are also pollen free making it perfect for cut flower arrangement. This exotic flower is lightly scented and is completely allergy free. It is very hardy and comes back year after year, bigger and better.
via Pinterest
[ Read: Top Most Daffodil Flowers ]
15. Lily Dimension:
Dimension is a longifurm Asiatic hybrid with large, black cherry petals which face upwards. The flower is funnel shaped with thick peals which are weather resistant. This flower is fabulous for garden and cutting. It thrives well on full sun and well-drained soil. It is also suitable for pots and containers.
via Pinterest
16. Anne Marie's Dream Double Asiatic Lily:
Lily 'Annemarie's Dream' is a stunning double flower which is pure white in color and is without any stamens or pollens. The flower is finished with dark stigma which creates an amazing appearance of central blotch. This lily will bring elegance to summer borders and is planted in small groups. These white lily flowers look delightful in containers with their attractive dark green foliage and can be positioned for maximum effect around the garden. The flower grows as a perennial and requires fairly low maintenance.
via Pinterest
17. Brindisi:
Brindisi is a pink hybrid lily with large buds. This flower is named after the port town Brindisi in Italy. As Brindisi of the past, the Brindisi lily holds a commanding and important position in the garden. This rich, medium pink flower looks very attractive and would definitely grab the attention to your garden. The center of the petals is adorned with white and has velvety green leaves. It is mildly scented and blooms every year in late June and early July. The plant produces 2 to 4 blooms per stem. The flower requires fairly low maintenance and is very easy to grow.
via Pinterest
18. Landini:
This is one of the most unusual flowers with its plant producing deepest velvety red, long lasting flowers that are almost black in appearance. The majestic red buds open to reveal a large, trumpet shaped blooms in shades of burgundy red. The plant thrives in sun to partial shade and produces 14 to 16 cm wide blooms. This majestic flower will surely create a dramatic look in flower arrangement. The stems are excellent for cutting.
via Pinterest
19. Lily Peach Dwarf:
This enormous vibrant peachy pink flower is suffused with a soft apricot glow. The luxurious deep green foliage makes a fine contrast to the rich shimmering intense flowers. The flowers stand on sturdy stems above lance like leaves. This terrific variety produces full sized 4 to 5 inches lily flowers on stems measuring 15 inches in height. This sumptuous flower blooms early summer through mid-summer and creates vibrancy in garden. The flower prefers full sun position and is suitable in both pots and containers.
via Pinterest
20. Blackout:
Blackout is a sleek and petite lily. Its glossy carmine buds produce blackish red flowers with tiny black spots on it with red bands. This lily is darkest and dazzling. The flower is not overtly fragrant so it would not be bothersome for people with sensitive noses. Black out is a perennial flower with erect stems bearing spirally arranged, glossy , dark green leaves. This is a very popular choice for creating a striking and dramatic element in your garden.
[ Read: Flowers ]
21. Lily Red County:
Red country bloom is a symbol of majesty and royalty. The stem bears 12 carefree blooms per bulb. The petals are attractively refluxed which add charm to it. The flowers are heavily scented and would make an amazing addition to your garden. The flowers blooms pretty orange-red petals with a blush of darker red stamens. This lily thrives in sun and partial shade in acidic soil.
via Pinterest
22. Rosella's Dream:
This winsome beauty is a whitish pink flower with darker, pink edges and tips which merge to the speckled clear white base. The petals have randomly scattered spots near the nectar which makes it look even more beautiful. The flower is a bulbous perennial and has glossy dark green leaves and velvety foliage. It is one of the earliest blooming flowers.
via Pinterest
23. Yellow Diamond:
Yellow diamond is a bright yellow flower which blooms every year in June and July. The bulb blooms to reveal powerful golden, full bodied petals with delicate orange blush. The flower has rust freckles mark at the base of the petals. Its yellow pistils and filaments are topped with rust pollen.
via Pinterest
24. Tiny Bell:
Tiny Bell is an upright, small and petite lily which is ideal for pots or front of the borders. It is a beautiful two toned flower with bright pink petals brushed with yellow towards the center. The leaves are glossy and dark green in color. This beautiful flower is excellent for cut flower arrangement. It is a dwarf Asiatic lily with 5 to 7 flowers per stem.
via Pinterest
25. Lily 'Friso:
Friso is a sky scraper lily which produces 25 to 30 flowers from one bulb. They are self-supporting flowers on strong stem with extremely fragrant and eye caching white flowers with a rosy red center.
via Pinterest
[ Read: Most Beautiful White Flowers ]
Hope you liked this article and found it interesting. Now that you have seen the wonderful pictures of lily flowers around the world, its your time now to watch out for them wherever you trip. Share your valuable comments if any.

The following two tabs change content below.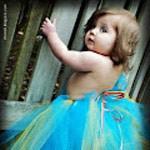 Latest posts by Arshi Ahmed (see all)