Top 10 Most Expensive Shoe Brands In The World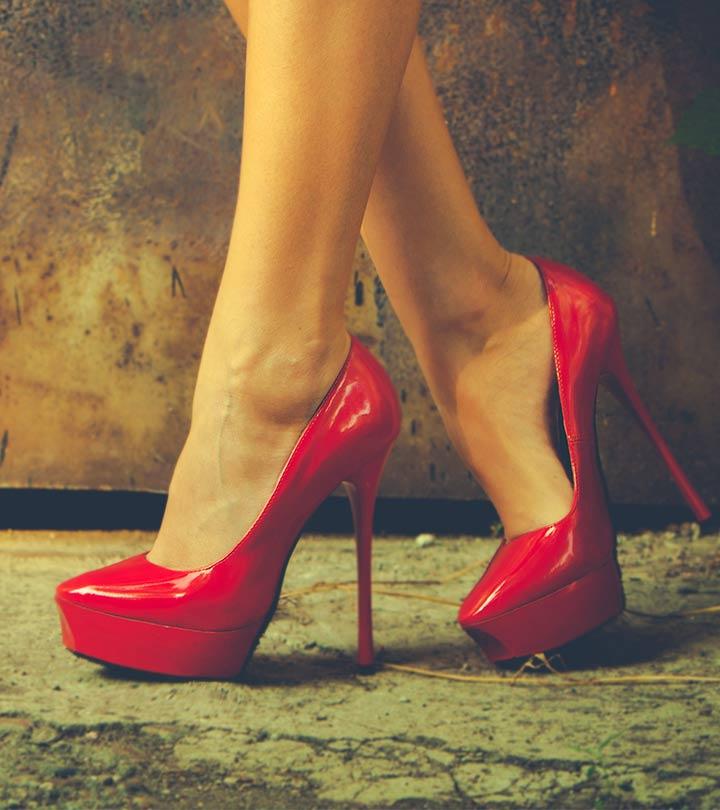 Cinderella is proof that a new pair of shoes can change a girl's life. Totally! Now, imagine wearing the most expensive shoes for women out there. It definitely is life changing. So yes, whoever said this, nailed it. I'm pretty sure, all shoe lovers (read: most women)  will relate to this. And so, while randomly gasping at shoes online, I had the urge to fish out the most expensive shoe brands and add to my wish list to see if and when I can get to buy at least one of them, if not all. If you are curious to know what those brands are, you are at the right place. Let's go over this and ogle (shamelessly) and trip on the shoes (See what I did there?). Read on!
World's Most Expensive Shoe Brands
The 10 Most Expensive Shoe Brands For Women In The World
1. Miu Miu
Not many know that Miuccia Prada conceived the name Miu Miu from the family's nickname. While Prada offered minimalistic, elegant, and sophisticated designs to their customers, Miu Miu fell on the other side of the spectrum. Miu Miu's take on fashion was rather rebellious, loud, and eclectic, something that people immediately fell in love with. The brand conceived the concepts of couture, luxury, and feminism, which were anything but mainstream back then. Its strategy, collections, photographs, etc. were bold, staying true to its motto. The shoes from this brand continue to fascinate women to this day.
Browse the collection here.
2. Christian Louboutin
You will recognize a 'Louboutin' when you see one. The fascinating part of Louboutin's story is that he stumbled upon designing shoes by accident. He was expelled from school, and ended up taking up several jobs. He started working as a freelancer shoe designer in the early 80s. After a few years, he started his label. He chanced upon the idea of the revolutionary red soles after seeing his assistant paint her nails red. The shoes soon started gaining popularity. Some of them had dangerously high heels. Even with all the counterfeit issues and the legal battle with YVS over the red soles, Louboutin remains one of the most expensive shoe brands all over the world.
Browse the collection here.
3. Manolo Blahnik
Manolo Blahnik is often referred to as the holy man of heels. He firmly believes in the power of heels and hand-makes them with the same level of passion. His designs are authentic, customized, and not mass-produced. When he met Diana Vreeland (in 1968), who was Vogue's editor-in-chief, he set off on his shoe-making journey. He presented his first shoe collection in 1971, and hasn't looked back since. His creations have been flaunted on red carpets, movies, and TV shows, and by the biggest names in Hollywood – Manolo Blahnik is the real deal!
Browse the collection here.
[Read: Most Expensive Clothing Brands In The World ]
4. Jimmy Choo
From Princess Diana to Carrie Bradshaw, Jimmy Choo has the most loyal and elite customer base in comparison to the other brands. Jimmy Choo was started by Choo Yeang Keat, a Malaysian designer who hails from a family of shoe designers, but none of them took off at this level. He began by designing custom-made shoes, an idea that spread like wildfire. He became 'the' designer in a jiffy. From sneakers to pumps, Jimmy Choo has an eye for detail that no one else seems to offer and that's why his work continues to be a fascination for people of all classes.
Browse the collection here.
5. Walter Steiger
Walter Steiger was a Geneva-based designer who started his brand in 1932 and made shoes with unique materials, creating off-beat designs even for that era. His elder son Walter Steiger Jr took inspiration from his father and took over the family business. Walter Steiger(Jr) opened a boutique in Paris in 1974, which gained massive popularity. He went on to start stores in Milan, London, New York, etc. With traditional craftsmanship, unique techniques, and high-quality materials,  Walter Steiger remains at the top in the made-to-measure luxury footwear sector for both men and women.
Browse the collection here.
6. Alexander Mcqueen
Alexander McQueen is more like the coming of age luxury brands founded about 25 years ago. However, with the kind of eccentric designs McQueen offered, it gained popularity rather quickly. Alexander McQueen started off as a designer in Givenchy and became the chief designer within no time. He got out and started a brand under his name, designing stuff like no other. People say that only if you have a taste like Lady Gaga, you will connect to such outlandish accessories, but that's not true. Just a pair of his shoes can set you apart and is worth the investment.
Browse the collection here.
7. Brian Atwood
"Freedom lies in being bold." Brian Atwood started his brand with this philosophy and strongly believes that you should never really compromise with anything you do. Brian Atwood was one of those few designers who were hired directly by Versace in Italy. His successful stint urged him to explore this further. That's how he started one under his name in 2001 and set off on a high note. He always believed that footwear could be the deal breaker for an outfit, but never knew he would actually start designing them until Versace assigned him to the role. His brand went on to become not just the most sought-after shoe brand, but a label that is a strong contender in the luxury segment.
Browse the collection here.
[ Read: Side Effects Of Wearing High Heels ]
8. Stuart Weitzman
Stuart Weitzman started his career by designing shoes for his father's shoe store called 'Seymour Shoes,' in Massachusetts. He took a break to pursue his education at Wharton School, then came back to join the family business. However, the company was soon sold off to a Spain company because of his father's demise. But, he continued to design for the company for twenty years and repurchased it in 1994. His shoes started gaining popularity and soon became a thing on the red carpets. The most popular were the platinum shoes and diamond studded ones, which were worth more than a million dollars. He holds a record for making the most expensive women's shoes – worth 3 million dollars. He uses unique materials and makes some of the most expensive designer shoes which are not something you find everywhere. Stuart Weitzman was taken over by Coach a few years ago, but Weitzman was retained as the chief designer for the brand.
Browse the collection here.
9. Louis Vuitton
A name that needs no introduction! It is a brand the elite swear by, and not just for handbags, luggage bags, accessories, and apparel, but shoes too. The brand is over 150 years old, but has only been growing consistently. Louis Vuitton or LV is a classic example of classy designs that give you a luxury outlook, unlike most big brands.
Browse the collection here.
10. Gucci
Gucci, an Italian brand based out of Florence is a staple for the elite. It is known for its impeccable quality and exclusively designed luxury leather goods – from handbags and luggage to bags and shoes. Guccio Gucci created a niche by playing with details and experimenting with materials that were otherwise not known. That's why the horsebit detail of the legendary Gucci loafers was a substantial hit, and it still remains as one of the most talked about shoes in the industry. Just like many of the other luxury brands, Gucci has spread its wings into retailing apart from having its flagship and exclusive stores. Even after ninety years, it continues to stay innovative and is always in the forefront.
Browse the collection here.
My guess is, you already checked out at least a couple of their online collections, and some of them are already a part of your wishlist. And that, my friend, is the power of (new) shoes! Always remember – keep your head, standards, and heels high (and it's even better if the heels belong to one of the most expensive shoes made in the world!)
[ Read: How To Walk In High Heels ]
Expert's Answers For Readers' Questions
Is it worth spending so much money on shoes?
When we talk about spending that much money on shoes, we need to understand "how much is that much"? It is entirely relative, and there's nothing right or wrong about it. However, neither is there a way to justify the millions of dollars that are spent on 'that'. Some people believe in quality, being exclusive, and can afford their fancies, and thus indulge in expensive footwear and all things elite. However, the urge to show off might not be a very healthy thing.
Recommended Articles
The following two tabs change content below.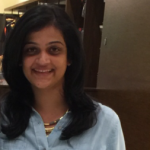 Latest posts by Pratima Ati (see all)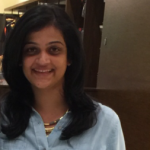 Pratima Ati
After working in Marketing and Business Development for a few years, Pratima Ati jumped ship to pursue two things she loved – fashion and writing. She's now a full-time Fashion & Lifestyle writer and has never looked back ever since. She sleeps early, reads often, and when she can't, she finally gives a closure to all the characters living in her drafts. Sometimes, they pass off as poetry too! That, and her training in Indian classical music and playing (learning) the veena keep her sane, civil, and bearable.