Most Popular Sneakers From The Eighties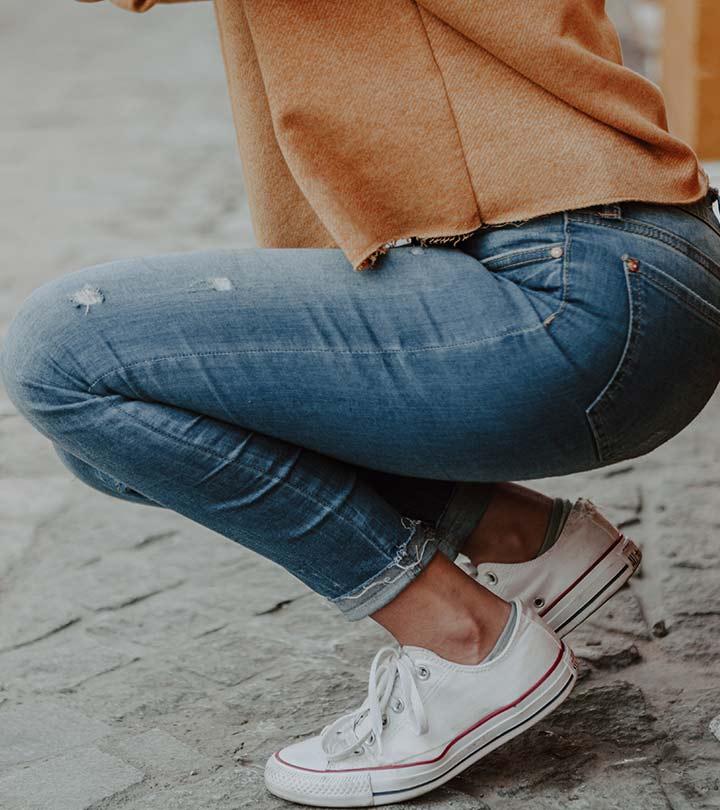 Delicate, bohemian, and feminine style is here to stay. Its vibe is just perfect for music festivals, parties, and other social galas. However, a trend that's making a comeback and will continue to rule the hearts of many fashion bugs is The Sneaker.
This legendary shoe style is a huge part of streetwear and the punk lifestyle dating back to the '80s. Sneakers have multi-layered soles that are as light as air and, boy, do sneakerheads love that. These retro beauties are replacing conventional footwear with their bold look. Let's take a look at some of the most popular 80s sneakers that will make you look dashing even today.
The Most Popular '80s Sneakers That You Need To Check Out
1. 80s Diadora Sneakers
This Italian footwear brand makes sneaker geeks go weak in the knees. Everything about Diadora speaks of its vintage history. Diadora sneakers are an acquired taste. These Italian sneaker babies will look ravishing with a pair of crisp chinos and a baggy sweater.
2. Adidas Continental 80
As you may already know, Adidas is an all-time favorite sneaker brand that has broken all sorts of style boundaries. The Adidas Continental 80 sneakers are affordable, chic, and freakin' famous. These sneakers tell more about you and your sense of style than any other fashion apparel. Adidas Continental 80s can be worn with simple plaid pants and fun polo t-shirts. Catherine, the Duchess of Cambridge, wears them just right with her athletic gear.
3. Reebok Club C 85
The Reebok Club C 85 sneakers are one of a kind for all your sporty and adventurous pursuits. These sneakers are classic pieces from the 80s era that have evolved into a favorite must-have among many sneakerheads today. They are not overpriced, suitably long-lasting, and can be used roughly on adventure trips for trekking, rock climbing, and running.
4. '80s Adidas High-Top Sneakers
Adidas is known to make an impact on the fashion world every time they launch a new product. And what better way to do it than by bringing back their iconic pair of '80s sneakers? These sneakers are owned by every elite fashion icon out there. Take one look at any streetstyle gallery, and you will find a pair of gorgeous Adidas high top sneakers staring right back at you. All the way from Kate Moss in the 1980s to Victoria Beckham in 2019, these sneakers are adored by fashion icons far and wide.
5. '80s Balloon Sneakers
It is no news that women in the fashion industry are turning to sneakers for style and comfort. Gone are the days when women only wore high heels and stilettos. Compared to other sneakers, balloon sneakers have more of a feminine appeal. The world-famous fashion apparel brand, Victoria's Secret has also displayed a strong liking for balloon sneakers. They look soft, pretty, and elegant.
6. '80s Kangaroo Sneakers
Kangaroo sneakers are considered to be the best off-duty pair of shoes. They are not too extra or loud but, at the same time, turn heads and call for attention. Kangaroo sneakers were all the rage back in the '80s. Of late, women in the modeling world, like Gigi Hadid, have begun sporting these sneakers and damn, do we love it!
7. Adidas Superstar Sneakers
The Adidas Superstar sneakers are on everyone's fashion radar these days. These sneakers are big in the fashion industry, and they sell like hot cakes. Many fashion bugs rely on Adidas Superstar Sneakers to elevate their outfits. They complete their outfit with a stylish and chic flair. This pair of sneakers is definitely a must-have for your basic streetstyle outfits.
8. '80s White Sneakers
The white sneaker trend is not going anywhere any time soon. From bloggers to college kids to fashion icons, everyone swears by white sneakers. They go with literally all your outfits. You can pair them with crop tops and shorts, floral dresses, kimonos, dungarees, ripped jeans, and everything under the sun. They look absolutely stunning and are usually super comfortable. White sneakers are a safe choice when you feel like sticking to the basics but still want to make a fashion statement.
9. '80s Punky Brewster Sneakers
Not many people swear by these sneakers sported by '80 TV show character, Punky Brewster. They may look odd, but they are very handy. Some opt for this pair of sneakers for working out while others wear them to run errands. They not only make a fashion statement but are also great for your everyday chores.
Fashion in the '80s was bold and funky. From ripped jeans to statement sneakers, they covered it all. We hope our list of the most popular sneakers from the '80s gave you an insight into the sneaker world and some styling ideas to rock a pair yourself.
Which of these sneakers do you want to try out? Comment below to let us know!
The following two tabs change content below.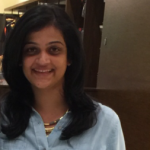 After working in Marketing and Business Development for a few years, Pratima Ati jumped ship to pursue two things she loved – fashion and writing. She's now a full-time Fashion & Lifestyle writer and has never looked back ever since. She sleeps early, reads often, and when she can't, she finally gives a closure to all the characters living in her drafts. Sometimes, they pass off as poetry too! That, and her training in Indian classical music and playing (learning) the veena keep her sane, civil, and bearable.