8 Most Popular Aerobics Classes In Pune
With nearly everyone around you enrolling in some fitness course, is not it high time you too opted for one? Well, the question is what type of fitness regime you take up. While hitting the gym remains an option to stay in shape, joining aerobic classes is a worthy alternative too.
Aerobic sessions help you burn away the fat through enticing moves and fun. If you are living in Pune, then you are lucky because the city has some of the best aerobic training centers out there! Would you like to know what they are?
Given below are the most popular aerobics classes in Pune for you to look at!
1. Talwalkars, Kothrud, Pune:
Talwarkars do not really need any introduction in the fitness sector in India. They have a branch in Kothrud in Pune. The gym offers state of the art aerobic sessions, and you can also opt for other fitness options like yoga and cardio training. The facility has the latest equipment, and there are skilled and veteran dieticians and trainers to help the candidates achieve their objectives without any hassles. Hence this is one of the best aerobics classes in Pune Kothrud.
Address: 2nd Floor, B-Junction, Opp Venus Traders, Behind Karve Statue, Kothrud, Pune – 411029
Phone: 020-65343427/25397385
[ Read: Aerobics Classes In Kolkata ]
2. Abs Fitness And Wellness Clubs:
The three branches of Abs Fitness and Wellness Clubs located in Pune offer packages to attain a toned physique and shed excess flab. They offer aerobics along with circuit training and yoga in their fitness packages. You can enquire for the course details at any of the facilities located in Senapati Bapat Road, Magarpatta City and Church Road, or Nucleus mall in Pune.
Address: T9, Church Road, Nucleus Mall, Camp, Pune-411001
Phone: +9120 3058 4229/30
Email: getstarted@absfitness.in
3. Funrobics, Pune:
This Pune based fitness center offers aerobics classes along with pilates and power yoga sessions. Led by Dr. Archana Upadhyaya, a Reebok Certified Fitness Trainer, Funrobics is ideal for men and women who want to shed flab without feeling the process an ordeal! There are aerobics sessions for kids too.
Address: A-2/501, Planet Millenium, Pimple Saudagar, Aundh, Pune – 411027
Phone: +91-9922319099
Email: Upadhyaya.archana@yahoo.in
[ Read: Aerobics Classes In Chandigarh ]
4. Slimwell Fitness Studio, Pune:
This fitness center in Pune is meant only for women. Located in Karve Road, Kothrud, Slimwell Fitness Studio offers a range of enjoyable aerobics and Zumba classes for women who want to attain an enviable figure without much pain. There are special programs for those interested in weight loss and learning nuances of yoga.
Address: Karve Road, Dahanukar Colony, Kothrud, Pune, Maharashtra
Phone: +91-20-65227770 / +91-9226121060
Email: info@slimwellfitness.com
5. Solaris, Pune:
Solaris is a chain of fitness club with its presence in eight locations in Pune as well as Bangalore. It offers a wide range of personalized fitness programs and quality sports facilities. The club offers dance aerobics session among its packages, and it is available for people from nearly all age groups. There are flexible payment options and batch timings to suit your needs. The sessions comprise one hour each.
Address: AG TRADE CENTRE, 1st floor, S. No. 7+8, Plot No. 18, Village – Bavdhan Khurd, Tal – Mulshi, Dist – P, Maharashtra, Pune – 411021
Phone: 8380055357 /8380055368
Email: customer@solaris.in
6. JK Aerobics And Dance Classes, Pune:
This is one of the best aerobic classes in Pune for those seeking to learn aerobics and lose weight. This center offers quality aerobic sessions.
Address: Narayani Dham Mandir Dhankawadi Pune, Maharashtra
Phone: 022-61222235
7. Slimline Aerobics Center, Pune:
This fitness center located in Pune's Karve Nagar is close to the Cummins College of Engineering. Apart from aerobics, it also offers courses in cardio training. For details, you can send an email to Anjali Tasgonkar at anjali2604@yahoo.co.in.
Address: Karve Road, Dahanukar Colony, Hingne Budrukh, Pune, Maharashtra 411052
Phone: 9822856704
[ Read: Aerobics Classes In Bangalore ]
8. Gold's Gym, Pune:
Having started in California, Gold's Gym entered India in 2002, and since then it has spread its fitness centers across major cities. In Pune alone, there are 8 branches of this eminent fitness center. They offer aerobics along with weight lifting and slimming packages.
Address: Sr. No 59/60, "Water Front Sociey", Kalyani Nagar, Pune – 411 006
Phone: +9120 32912213 / 14
Email: kalyaninagar.pune@goldsgymindia.com
Now that you know all about the best Aerobics classes in Pune, what are you waiting for? Please give your feedback in the comments section below!
Recommended Articles:

The following two tabs change content below.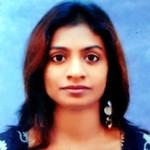 Latest posts by Maanasi Radhakrishnan (see all)