10 Most Popular Organic Food Stores In Mumbai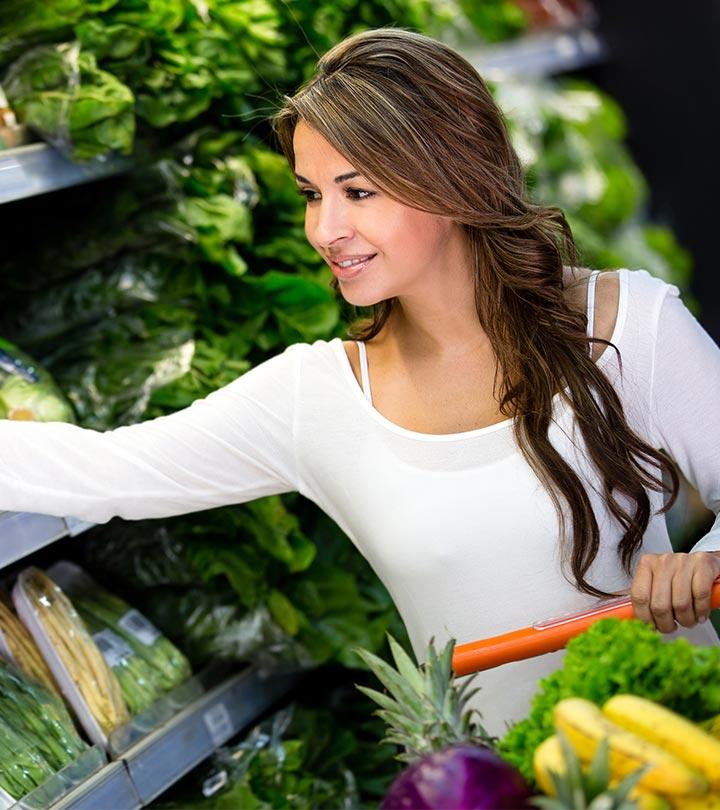 Has the latest fad of organic food caught on to you? As much as you may call it bogus, going organic has more benefits than you can think of! If you happen to stay in Mumbai, then trust us, you are blessed! It is because there are some of the best stores selling organic food in Mumbai!
Would you like to know what they are? Keep reading!
Top 10 Organic Food Stores In Mumbai:
1. Conscious Foods:
Underprivileged women get an opportunity to make a living with dignity through this organic food store in Mumbai. The store gets all its products from the small farming communities and organic farms at the fringes of the city. This store for organic foods in Mumbai houses a variety of groceries ranging from cereals to natural sugars, from flour to even coir slippers! Visit today!
Address: Gala 318, Vasan Udyog Bhavan, Opposite Phoenix Mills, Off Senapathy Bapat Marg, Lower Parel, Mumbai, Maharashtra 400013
Contact Number: + (91)-22-24974035, 24947902, 24934552, 24934551, +(91)-9820028426
[ Read: Organic Food Stores In Chennai ]
2. Gandhiana:
Marked as an ecologically sensitive region, Dahanu has many tribal farmers living and farming in the place. Gandhiana is located in this beautiful area, where natural products come to the organic store directly. Some products include beverages, ready-to-eat products, organic seeds, peanuts, etc.
Address: Sogve Road, Dahanu, Maharashtra 401602
Contact Number: 91-2528-222241
3. Magna Nutrition Center:
Walk into an awesomely warm and earthy ambience at Magna Nutrition Center. Choose from a wide variety of grains, health drinks, flavoured soya milk, herbal capsules and many other organic products available in the store – all organized on wooden racks and shelves.
Address: 2, Bhaveshwar CHS, 148-B, Dr. Annie Besant Road, Worli, Mumbai
Contact Number: 022 2492 3579
[ Read: Organic Food Stores In Delhi ]
4. Vital Foods:
Get custom organic and fresh foods as per custom needs at Vital Foods. Run by nutritionist and dietician Sunali Parekh, the store offers tailor-made food solutions for people as per their needs. The foods offered are preservative-free, organic and fresh.
Address: Shah Baug, Road No-6, Opposite To Santa Cruz Gymkhana Santa Cruz West, Mumbai-55
Contact Number: 022 2612 6909
5. Nature's Basket:
Nature's Basket is considered as one of the largest organic food stores in Mumbai. There are many branches of the store in the city in places like Warden Road, Cuffe Parade, Powai, Kandivali, Worli etc.
Address: S-51-52, 2nd Floor, R- City Mall, Phase 2, LBS Marg, Ghatkopar West, R City, Mumbai, Maharashtra 400086
Contact Number: 022 2518 8124
6. Jiyo Organic:
Get all kinds of organic products under one roof at Jiyo Organic. You can find organic products like kitchen groceries including, pulses, flour, spices, cereals, fresh fruits and vegetables, organic baby food, breakfast cereals, dry fruits, confectionaries, organic teas, organic cosmetics etc at one place.
Address: Shop No. 77, Powai Plaza, Hiranandani Gardens, Opp. Pizza Hut, Powai. Mumbai 400076
Contact Number: 022 4215 0777
[ Read: Organic Food Stores In Hyderabad ]
7. Eco Farms:
People looking to purchase various kinds of organic products directly from organic farmers can check out Eco Farms in Mumbai. Mostly dry food provisions are available at the store, including flours and whole grains like wheat, rice, millet, jowar, etc. Varities of snacks, organic jaggery and similar products are also available at the store.
Address: A-16 Ground Floor, Sagar Tech Plaza, Andheri Kurla Rd, Sakinaka
Contact Number: 022-28504434
8. Vibe – The Wellness Concept Store:
Evident from the name of the store itself, the place offers wellness at its best to customers. A great shopping ambience is available to customers where they can buy products that they really need. The store has the best of organic food products, healthcare products and Ayurveda products for customers.
Address: Jupiter Hospital Complex, Eastern Express Highway. Thane (W), Thane, Maharashtra – 400061
Contact Number: 088 79 664314
9. Vedanta Organics:
Dealing with organic food products, as well as organic lifestyle products, Vedanta Organics offers home delivery for all kinds of products. They target at providing an organic lifestyle to all. Organic food products like pulses, dry fruits, cereals, baby foods etc. are of best quality at the store. Lifestyle products like organic moisturizers, body butter, soaps etc are also available at reasonable rates.
Address: Nahar Amrut Shakti, Chandivali, Powai, Andheri East, Mumbai- MH 400072
Contact Number: 09167436190
10. Balchandra Agro:
Spread over an area of 23 acres, the lush green surroundings makes Balchandra Agro a great place for shopping organic products. The products are grown and made in their own store. The organic store is very popular for its fresh organic vegetables, grains, cereals, pickles and dry fruits.
Address: Shop No 11 Samarth Co Operative Housing Society, Samartha Nagar, Near Saraswat Co Op Bank, Jogeshwari East, Mumbai – 400060
Contact Number: 91-22-61619718
How did you like this post? Tell us by commenting in the box below!
Recommended Articles:
The following two tabs change content below.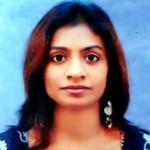 I have been an ardent book lover since childhood. I have always had a penchant to writing, and enjoy simplifying the most complex of ho-hum subjects and making them interesting reads! When not writing, I also enjoy travelling, and particularly wish to trot the globe someday!