10 Most Popular Cosmetic Clinics In Hyderabad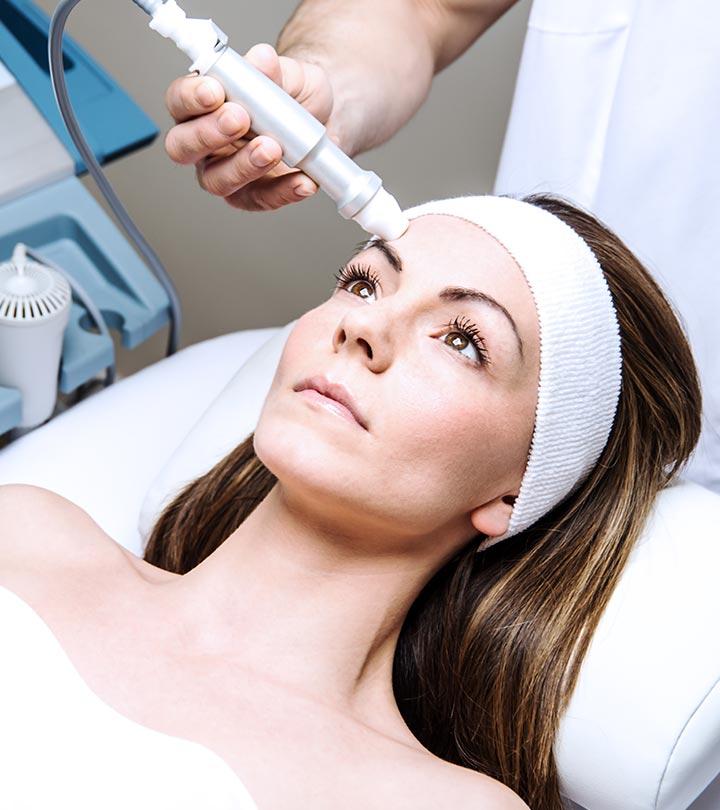 We all love to look good, don't we? And most of the times, irrespective of how we are born, we can always change our appearances to look our best. With the rising technology, this process is only getting easier and simpler!
Looking good makes one feel confident, which radiates to different spheres of their lives. And now, people are willing to pay hefty sums to enhance their appearances. If you too are one amongst them, then this article is just the one for you!
Following are the best cosmetic clinics in Hyderabad, the City of Nawabs! Visit them once for a complete and life changing appearance-makeover!
Hair Transplant Clinics:

 1. Dr. Madhu's Advanced Hair Transplant Center:

At this clinic, you can be sure you will be well treated for hair transplant issues, hair loss, and baldness prevention. This place is considered to be one of the best of its kind in the capital city of Hyderabad.
2. Dr. Ashok's Hair Transplant Clinic:

This clinic is solely dedicated to restoring and transplanting hair, solving hair thinning issues for men and women and hair transplant surgery, using world class technology. It offers a range of affordable packages.
3. Krishna Institute Of Medical Sciences (KIMS):

At KIMS, experienced and talented medical teams along with modern equipment and conveniences, offer the best in hair transplantation.
 4. Olive Hair Transplantation And Cosmetic Surgery Center:

This cosmetic clinic in Hyderabad has modern equipment and several operation theaters. Here, you can choose from a variety of cosmetic procedures, such as thread lift, skin rejuvenation, VASER Lipo, etc. You can have your hair restored, or you can also have any disfigurement, wounds, animal bite marks, etc. removed. It also performs Rhinoplasty to reconstruct the nose.
[ Read: Hair Transplant Centers In Hyderabad ]
Skin Care Clinics:

1. Apollo Cosmetic Clinics:

This Apollo cosmetic clinic Hyderabad is part of the Apollo Hospitals group and is extremely popular in the city. It has completely equipped suites and conforms to international norms. With skill and experience, the doctors here tend to any skin problems with great care.
3. Blu Skin And Cosmetology Clinic:

This clinic removes acne scars by using fractional laser therapy. It has the latest technology and has FDA approval for being the best in acne scar removal.
3. Kaya Skin Clinic:

This clinic is very popular among those who want to look and feel good for as long as possible. Experienced and knowledgeable cosmeticians here give you individualized attention and convert the dull and tired skin into a beautiful, radiant and flawless skin. They have the reputation of pampering your skin by using high-quality cosmetics and transform your life and level of self-confidence significantly. Perhaps, you'll soon experience their unique talent for skin rejuvenation.
[ Read: Skin Care Clinics In Hyderabad ]
Breast Surgery Clinics:

1. 
Eternesse

 Anti-Aging Clinic:

This Hyderabad clinic, apart from breast reduction, deals in treating a number of other areas of the body, such as hair, face, and skin. This is done for men and women and involves sensitive surgeries.
 2. Akruti Institute Of Plastic And Cosmetic Surgery:
Overly large breasts can be reduced so that women do not feel the weight of their breasts. This is executed by surgery that is performed by cosmetic and plastic surgeons. This surgery also includes nipple relocation and the reshaping of breasts.
So, if you're in the market for such services, you can use this list as a primer and decide based on people's testimonials and experiences. Remember, any facial or bodily flaws can be corrected–all it needs is the will to look your best.
[ Read: Weight Loss Clinics In Hyderabad ]
Have you gone to any of these cosmetic clinics in Hyderabad before? If yes, were you satisfied with your experience? Share with us in the comments section below!
Recommended Articles:
The following two tabs change content below.

Latest posts by Renold Rajan (see all)

Renold Rajan
A software engineer by profession, I have always harboured an interest in literature, movies and theatre! Through this portal I wish to share with readers my ideas and crafty tips that are sure to come handy in day to day life!