20 Most Popular Hairstyle Tutorials On YouTube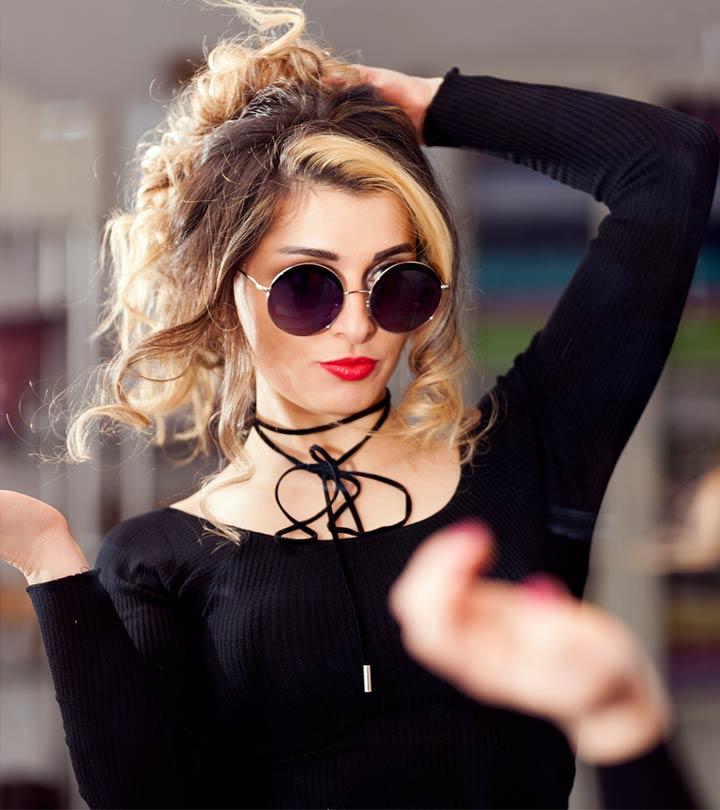 Whenever we want to learn anything new, we all check YouTube first.
It's a given!
Whether it's to weave a braid or style an intricate updo, YouTube has made DIY hairstyles easy and simple. Keeping up with that self-learning spirit, we have compiled the most popular hairstyle videos on YouTube to help you style your hair like a pro.
Scroll down to check them out!
20 Best Hairstyle Video Tutorials On YouTube
1. Cornrows
I'm sure at some point in your life, you must have wanted to cornrow your own hair or someone else's. This video gives you a detailed and close-up view of how to weave perfect cornrows. Even though there are two people in this tutorial, you can follow it to weave cornrows with your own hair as well. It is pretty easy to understand and follow. If cornrows are your jam, check out this tutorial.
2. Crown Braid
What turns a regular woman into a royal queen? A crown, of course! Ever since I came across the crown or halo braid, I've wanted to learn how to do it. This YouTube tutorial is the perfect teacher for just that. There are a couple of ways you can do it. You can either use a French braiding technique or simply braid two pigtails on either side of your head and pin them around your head to form a crown.
3. French Braid
The French braid is a timeless hairstyle. It is one of the most coveted hairstyles of all time. In this YouTube tutorial, you will learn how to weave a French braid. When French braiding your hair, you cross the side sections over the middle sections and add more hair to the braid with each stitch. It is simple and easy to achieve. It will take some practice, but you will be a pro at it in no time.
4. Rope Twist
The rope twist is a simple hairstyle, but it looks absolutely beautiful. It is easy to do, and this tutorial explains it really well. You can now weave your hair into a rope braid in under 3 minutes. So, get to it!
5. Double Dutch Braids
The double Dutch braids are perfect for workouts. They are also an incredibly edgy and stylish hairdo. This easy-to-understand tutorial gives you a detailed description of how to do the double Dutch braids. It is brilliantly simple!
6. Dutch Braid Updo
If there's one way you can make an updo look intricate, it is by adding a braid. While normal braids blend into your hair, the Dutch braid stands out beautifully. This makes it perfect for updos. This tutorial is straightforward and easy.
7. Lace Weave Updo
The lace braid looks intricate and gorgeous. So, it comes as no surprise that it is a raging trend right now. This lace weave updo tutorial is easy-peasy. Don't believe me? Check it out yourself!
8. Quick And Simple Updo
Updos seem so tedious and complicated. But, this tutorial shows us that some updos can be super easy to do and take just a few minutes to perfect. It also breaks the notion that simple hairdos don't look as beautiful as intricate ones. So, check it out!
9. Classic Bridal Updo
Do you hear the wedding bells ringing? Brides-to-be, do not panic! This YouTube tutorial is here to save the day. Follow this tutorial to do the perfect messy ringlet updo. It looks incredibly stunning!
10. Pull-Through Updo
The pull-through hairstyling technique is new, but it's rapidly rising in popularity. While everyone is sporting pull-through braids, this updo will set you apart from the crowd. Check it out now!
11. Criss-Crossed Half Updo
Criss-cross updos look sophisticated. Though they look intricate, they are surprisingly easy to achieve. Check out how this YouTuber does this updo, and you too can copy it! The best thing about it is how easy it is to achieve. Try it now!
12. French Twist
The French twist has stood the test of time and continues to be sported even today. It is perfect for formal events and evening parties. Check out this tutorial as this YouTuber shows you the basic steps to follow to achieve this look.
13. Side Bun
A nicely done side bun always brightens my day. This YouTube tutorial shows you how you can achieve the perfect side bun in under two minutes. That's right! You will never have to rush while styling your hair in the morning ever again.
14. Volumized High Ponytail
I have fine hair, so when I tie it in a ponytail, it looks extremely thin. If you have the same issue, this video is a godsend! Check it out to give your ponytail all the volume it needs and then some.
15. Texturized High Ponytail
In this day and age, texture is everything. Volume alone doesn't cut it. We even have texturizing sprays now to fulfill this need. Check out this tutorial to find out how you can add loads of texture to your ponytail and slay it.
16. Sleek Ponytail
With so many celebs sporting this look, women all over the world want it too. By following this tutorial, you too can achieve a perfectly sleek ponytail. It looks great paired with a bodycon dress and high heels. Get watching!
17. The Bardot Ponytail
Named after Bridget Bardot, this ponytail is everything you need and more. Though it is easy to do, it also looks very enamoring. This tutorial is super easy to understand and follow. No wonder it is so popular! Check it out now!
18. The Beehive
This classic look is still sported by fashionistas all over the world. So, it's only natural it that it made it to this list. Check out this tutorial to learn how you can achieve a classic '60s beehive half updo. It won't disappoint you!
19. Bob Tutorial
a. Short Bob
We've all been there, haven't we? Wanting to cut our locks in a spur of the moment. I've gone so far as to hold up the scissors to my hair and dramatically close my eyes. So, why not make a well thought out decision? Check out this tutorial before you make any spontaneous decisions, and you won't be sorry!
b. Long Bob
The lob is one of the most sought-after looks right now. There are many (and I mean MANY!) tutorials on YouTube on how to do this cut. This tutorial gives you a very simple and doable take on the long bob. This YouTuber cuts off her long hair (no, she doesn't freak out, for real!) into a stunning layered lob. She ends it with some light feathering, which makes the haircut look even better. Hit 'play' now!
20. Thick Hair
Who doesn't want thick hair? Women with thin hair constantly try new things to make their hair look voluminous and thick. Well, your search ends here. Check out this tutorial that shows you how you can make your thin hair look thicker than ever.
YouTube is a treasure trove of hairstyle tutorials.
You can become a pro at styling your hair just by following these tutorials. Do you have a favorite YouTube hairstylist? Let us know in the comments section below!
Recommended Articles
The following two tabs change content below.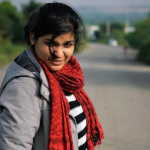 Latest posts by Anjali Sayee (see all)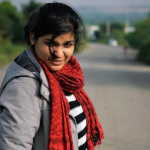 Anjali Sayee
Anjali Sayee is a writer and an introvert. From studying Aeronautical Engineering and wanting to design her own airplane to writing articles on hairstyles, she has been on quite a journey. She believes that hair is one of the key factors that define a woman's personality. To quote her, "What's the first thing they do in the movies to show a personality change? Change the hair – because it has a life of its own." She's here to help you find the hairstyle you need. This bookworm is a self-professed Wholocker, a talented drummer, and an amateur photographer.