50 Most Popular Bob Hairstyles For Every Type Of Hair
These bob hairstyles flatter all face shapes and accentuate your best features.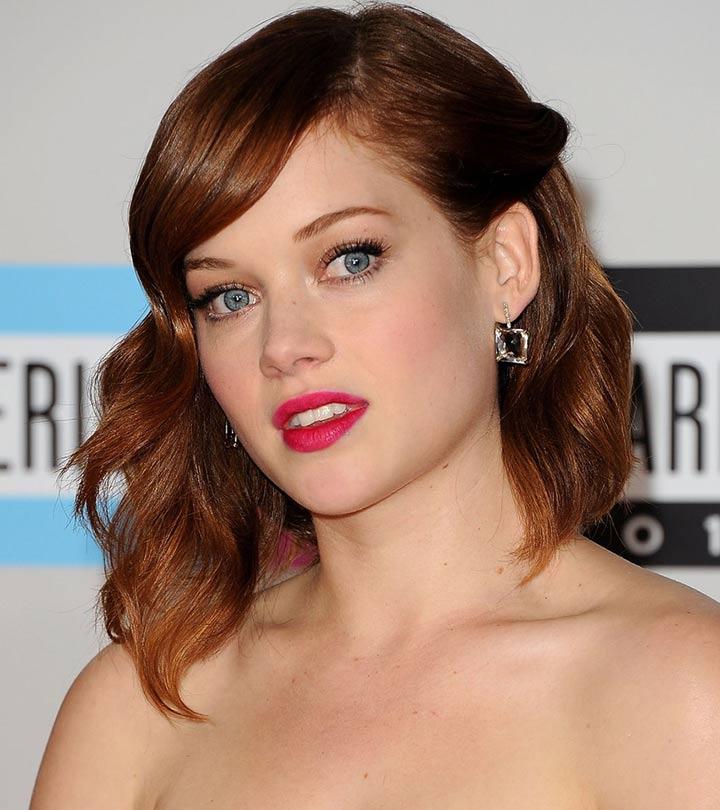 When it comes to short hairstyles, nothing is more iconic than the bob. The right bob cut can accentuate your facial features! Keep reading to find out the best bob hairstyles you should be flaunting this season!
Layered, messy, neat, and sleek styles are just a few of the bob cuts you can consider. Scroll down to check out our complete list of the best bobs.
1. Simple Bob With Wavy Bang:
This is the most common shape in which a regular side part divides the hair into two even chin-length sections.  The wavy bang and the beautiful lowlights add brightness to this standard hairstyle.
2. Long Bob With Inward Curly Ends:
In this long, shoulder-length bob, the sleek and smooth hair is tucked behind the ears while the ends are textured as well as curled precisely in an inward direction.
3. Curved Bob With Graduated Fringes:
If you have a long face, this hairstyle will be the best choice. It has a wider middle section with slightly curved ends and thick graduated fringes covering one side of the forehead flawlessly.
4. Asymmetric Bob With Sleek Side-Swept Bang:
Asymmetry is in vogue these days. Check out this silky smooth asymmetric bob with a beautiful flat side-swept bang. The best way to give dimension to your face!
5. Chinese Bob With Straight Fringes:
Chinese bob is extremely popular among all bob haircuts. It features perfectly rounded hair embracing the edge of the face and even front fringes swinging over the eyebrows.
6. Dome-Shaped Bob With Brief Fringes:
As the name suggests, this bob hair-cut resembles a dome as it has a narrower top at the crown of the head and a comparatively wider rounded ends. The brief fringes balance the shape off to some extent.
7. Short Layered Bob With Messy Front:
Here is a short, intensely layered bob with the edges curled in an outward direction. The front fringes and the top give a messy look, which makes the look charming.
8. Bob With Long Bangs and Wispy Points:
Even though this bob features soft-regular layers, the long textured bangs and wispy points make it quite exceptional. Want to give it a try?
9. Messy Bob With Textured Side Bang:
This is a slightly messy bob with a length that ends at the jaw line. There is a smooth textured side bang having an uneven edge and a small puff at the crown.
10. A-Line Bob With Front Fringes:
An A-line bob is characterized by an 'A'-shaped front section, which consists of two long bangs and uniform fringes. The length of rest of the hair is lesser than the front bangs.
11. Layered and Outward Feathered Bob:
Fluffy hair gives you a sophisticated look. This layered bob with outward feathered ends embellishes your hair.
12. Very Short Brushed Back Bob With Shaved Sides:
In this bob haircut, the two sides of the head are almost shaved while the top hair is brushed back to give a textured effect. Smart and elegant – all we can say!
13. Chin-Length Smooth Bob With Tapered Ends:
This is another popular shaped chin-length bob that goes extremely well with all types of face shapes. An off-centre part, tapered ends and smooth finish make this style appreciable.
14. Reverse Layered Bob With Slicked Back Top:
Reverse layers look amazing on medium-length bob hair. You can even jazz up the look by getting the front section slicked back neatly. So, are you ready to glam up?
15. Messy Bob With Curly Bangs and Short Fringe:
If you want to look charming and vibrant, this wavy and messy bob hugging the entire facial structure will be ideal for you. Textured curly side bangs and short fringe will enhance the look even more.
16. Fringed Short Bob With Outward Curly Ends:
This ageless bob hairstyle comprises short, sleek hair with a nice outward bend at the edge. However, keep the side-swept bang a little curved in the inward direction in order to complement the look.
17. Medium-Length Wavy Bob With Side Twist:
How about this flowy, medium-length bob hair with attractive side twist and long wavy bang? The shape goes amazing with short dresses, long gowns or any other similar outfit.
18. Middle-Parted Bob With Curly Ends:
Those who love to colour their hair would love to wear this hairstyle too. All you need to do is create a middle part and curl up the ends of your smooth and shiny hair. And, did you like the gorgeous shades?
19. Relaxed Bob With Layered Bangs:
The specialty of this short shaped bob is that it doesn't hold close to the face. Rather, the organized hair as well as the layered bangs surrounds it in a relaxed manner.
20. Thick Layered Bob With Short Side Bang:
This uniquely shaped bob haircut is quite good for thick hair. You need to get some medium-length layers and a comparatively shorter side bang to cover your forehead stylishly.
21. Rolled Up and Volumized Bob:
Now, this is simple yet graceful bob that comes with a considerable volume at the top of the head. You can roll your front hair up and give it a little messy effect for added elegance.
22. Long Bob With Short Fringes and Inward Feathered Layers:
Inward feathers give layered bob hair a whole new dimension. If you have a long bob with lots of layers, get them feathered in an inward direction. That short fringe has added ultimate cuteness to the look.
23. Short Old-Fashioned Bob With Soft Curls:
This old-fashioned bob is the widest at the ears and narrower at both top and bottom. We also love those luscious curls that are swinging over and increasing the beauty of the hairstyle greatly.
24. Vintage Textured Bob With Waves and Curls:
Texture is what gives this bob hairstyle a vintage shape, look and feel. Though it is layered wavy hair, it has been turned into almost flat waves and curls by applying lots of hair serum and spray.
25. Short Blunt Bob With Straight Fringes:
If you are a sweet teen, give this adorable bob hairstyle a shot at least once. Well, this is a modified version of the Chinese bob with blunt and more relaxed ends. Epitome of cuteness!
26. Smooth Bob With Inward and Outward Curves:
The shape of this eye-catching bob is quite awe-striking as it comes with inward curved end at one side and outward curved one at the other. Besides, it is a sleek and smooth bob with a polished finish.
27. Brushed Back Top With Straight Layered Bottom:
Here is another exclusive yet well-accepted bob hairstyle that features a brushed back smooth top with a straight layered bottom with razor-sharp ends.
28. Short Curly Textured Bob:
When it comes to getting soft curls on a short bob, texture can give you a completely different look. Gather most of your hair at one side by creating an off-centre part and add texture to it.
29. Shaggy Layered Bob With Uneven Fringes:
If you are ready to wear a bob with an undefined shape, try this one. It is a totally shaggy style with random layers and above all, it comes with uneven front fringes, which are unusual.
30. Long Inverted Bob With Curly Ends:
Check out this long bob with inverted layers. The front layer in this haircut crosses the shoulders, while the length goes down as you approach the rear side.  The ends should also be curled inwards.
31. Angled Face-Contouring Bob:
It is quite clear from the name that this bob contours our face perfectly. It is angled in a way that our entire facial structure is embraced by the long front bangs as well as other successive layers.
32. Curly, Puffy Bob With Smooth Side-Sweep:
This triangular bob consists of a puffy crown along with soft and sexy curls covering rest of the head. Don't forget that smooth side-swept bang ever, if you have a wide forehead.
33. Messy Textured Bob With Curved Bang:
Instead of curling up your hair intensely, you can be a little gentle and curve them up delicately. Also, the side bang should be bent outwards and texturized for a proper finish.
34. Stacked Inverted Bob With Lowlights:
A stacked bob itself is enough to give you a sophisticated appearance. However, in this hairstyle, the beige blonde stacked bob is spiced up with soft black lowlights and faintly feathered ends.
35. Short Slicked-Back Textured Bob:
It is another great choice for girls with very short hair. All the hair is slicked back and given a texture to create a volumized top with silky smooth finish.
36. Fringed Layered Bob With Razored Ends:
Well, it is a simple layered bob with inward feathers sported on medium-length hair. But the razor-sharp front fringes swinging over the eye have given it a unique shape and look.
37. Layered Bob With Feathered Side Bang:
In this shoulder-length bob hairstyle, the not-so-intense layers have created a perfect feminine look. But the feathered side bang has added zing to it and made it look like a true veil for eye.
38. Voluminous Layered Bob With Textured Curls:
No matter what your face shape is, you can make it look considerably rounder by opting for this layered bob with textured inward curls. The high volume also gives it an awe-inspiring finish.
39. Retro Bob With Textured Curls:
This retro-shaped bob is extremely easy to wear and convenient to maintain. All you need to do is curl up the ends of certain thick sections of hair and apply hairspray to get a good hold.
40. Smooth Mushroom Bob:
Doesn't this petite bob hair resemble a mushroom? It features tremendously short and precise layers with a wonderfully rounded shape. Lovely one to try!
41. Curly Layered Bob With Messy Finish:
If curly is your style, this beautiful hair can easily turn out to be your perfect style statement. Turn all your hair into soft, voluptuous curls and let them cuddle your face nicely.
42. Very Short Super Curly Bob:
This is a super curly bob for very short hair. The shape of the haircut is rather boyish, and the hair strands are transformed into defined coils.
43. A-Line Inverted Stacked Bob:
Here is an upgraded version of the simple A-line bob. The layers are created in a reverse manner, and the hair has been stacked behind the head. Smart and chic! Don't you think so?
44. Smooth Bob With Curly Textured Ends:
The upper portion of this style is very much similar to a smooth rounded bob. However, the lower sections are curled and textured to give a partially vintage look.
45. Messy Angular Bob With Puffy Top:
Here is a true example of an angular bob in which the top has been puffed up, and the hair has been made the widest near the ears. Moreover, the messy effect has turned the entire look into a trendy one.
46. Messy Bob With Curly Bangs and Textured Waves:
This bob itself contours the face and gives it a wonderful shape. On the other hand, textured waves, curled up bangs and messy finish make it look awesome!
47. Inverted Layered Bob With Curly Bangs and Ends:
As you can see, this hairstyle features lots of volume at the front of the head, especially around the face. Those curved bangs and ends are quite unusual in appearance and hence, give an exclusive look.
48. Messy Brushed Back Bob With Texture:
This is another brushed back bob but with significant messy finish. The end of the hair is made relaxed in this hairstyle in order to give a casual flair.
49. Choppy Fringed Bob With Razor-Sharp Ends:
The shape of this hairstyle puts emphasizes on the structure of your face a lot. It is a choppy bob with dispersed fringes. But the razored ends make it quite unusual in look and charm.
50. Super Curly Layered Bob With Ultimate Volume:
And now, here is the gigantic bob with ultimate volume. It is a layered hairstyle, which comprises super curly locks, while those short bangs cover certain parts of the face beautifully.
The trick to bob hairstyles is to make sure your look complements your way of living. Therefore, bob hairstyles should always be simple. Such hairstyles are easy to air dry, and you can experiment with different sophisticated styling alternatives. Layers and length progression are optional with the bob, as are bangs. Whatever style you want, you can get it with short bob haircuts. That will make you look and feel great while incorporating the latest hair trends. Like long and medium hairstyles, bobs suit everybody with the correct haircut. Take a look at our comprehensive list of the top bobs.
Infographic: Bob Hairstyles
Whether it is a short, layered, or lob (long bob) haircut, the bob haircut is a contemporary approach to refreshing your appearance. It's chic and youthful, and you can style it in different ways. The bob is a classic haircut that makes you look sophisticated and fashionable. And maintaining a bob hairstyle is easier than you can imagine. Check out the infographic below to learn how to care for your bob.
Frequently Asked Questions
What is a French bob?
Also known as a classic Parisian women's cut, a French bob is a chin-length cropped bob that usually has bangs till the brow line.
What is a Dutch bob?
A Dutch bob is a hairstyle with bangs cut right across the forehead and the rest of the hair cut just below the ears uniformly.
The following two tabs change content below.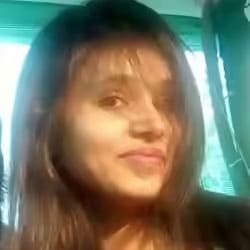 Jyotsana Rao is an engineering graduate from NIT, Nagpur, who discovered her love for writing during her undergraduate days. She...
more