81 Best Mother Daughter Date Ideas The mother-daughter bond is one of the purest bonds in the entire world. Every little girl grows up idolizing her mother. However, as time flies, the dynamics of this relationship evolve – like every other relationship. It often becomes tough to spend some quality time together. This may also affect the emotional bond that you two share. If you are looking forward to reliving the old days and reconnect with each other, you can indulge in mommy-daughter activities. We have got a few suggestions to help you plan a date. Scroll down to check them.
81 Best Mother-Daughter Date Ideas
1. Have Dance Parties
If your daughter is still in her early teens and you have been unable to take out some time for her for the entire month, plan a dance party for the coming weekend. Having impromptu dances throughout the day is a great way to freshen up the mood and put a smile on your daughter's face. This may help in creating a healthy bond and wonderful memories. You may even get fancy dresses, set up some lights, pick funky and upbeat tunes, and dance your hearts out.
2. Make Up Stories Together
This is a great way to inspire your daughter's creativity and nurture her imagination and creative thinking abilities. You can indulge in pretend-play. Select random words or props for ideas and make up a short story together around that word or object. To make it more fun, both of you can take turns telling the story one sentence at a time.
3. Make Art Together
This activity encourages creativity and artistic expression in your daughter, and you also get to spend quality time with her! You can doodle or draw anything, add colors to them, learn new handcraft, or do DIY projects. It will help your daughter fuel her creative side and become focused. Moreover, this will give you breathing space from everyday activities, reduce your stress and anxiety, and get you closer to your daughter.
4. Have A Manicure- Pedicure Session
This is a much-needed activity, especially if you have a teenage daughter. You can do manicure and pedicure at home and have fun painting each other's nails. If it is a special occasion, you can splurge and book an appointment at the nail salon and enjoy a relaxing experience. We guarantee that your daughter will absolutely love this experience. You can even visit the nearest salon, have a relaxing spa date, and bond over some girly talk.
5. Bake Together
Baking is a fun activity to do with your daughter (even if they have grown up). Trying out new recipes or baking the same old yet delicious cake or trying grandma's recipe that your daughter loved – the time that you two will spend together will fill your heart with love and happiness. And you will always have a cake or a bunch of cookies to fill your stomach.
6. Go For Brunch
Want to have a heart-to-heart chat with your daughter and catch up with her life? A brunch on the weekend is a great way to do that. This will help you connect with your daughter and show her how much you care for her well-being. Get chatty and discuss her plans, how she is doing, and everything in-between. Just chatting and eating food that you haven't cooked may double as a therapy session for both of you.
7. Go Out For A Picnic
If both of you are the outdoorsy kind and love nature, grab your favorite drinks, gather all the goodies you love (sandwiches, pizza, or light snacks) and go out for a picnic. You can go to the nearby park or forest and indulge in outdoor activities.
8. Go On A Shopping Spree
Girls and women of all ages love shopping. And doing it with their favorite person in the entire world will make it even more fun. Take your daughter to the nearby mall and let her pick her favorite places to shop from. From dresses to shoes, choose whatever they like. You can also pick up matching outfits to flaunt together. When both of you get tired, grab a drink or special treats like frappes and cookies from the shops.
9. Read Books Together
If both of you are bookworms, it's time to cuddle up and share your love for reading. This is a great bonding experience as both of you can dive deeper into the imaginary world of the stories and share your points of view on the plot. Be it non-fiction or something from the Harry Potter or Ramona Quimby series – let your daughter pick the book and bond over that.
10. Watch A Movie
Be it in the comforts of your own home or at the theater with a popcorn bucket, watching a movie together is a great experience. Skip work for a day and take her to the matinee show of her favorite movie. She will absolutely adore you for this!
11. Make Jewelry Together
If you have a little designer in your house, why not take some time and indulge in making DIY jewelry with her? You can buy DIY kits and let your creativity flow. Make adorable and cute jewelry like clay pendants, bracelets, and dreamcatchers that you two can wear. Flaunt them in public, and who knows, they may become memorabilia for both of you.
12. Learn A New Skill Together
If she likes painting and you like to play with colors, take a hobby class together. This is a great way to learn a new skill and, of course, have fun challenging each other. You can also take language or dancing classes. This way, you will have a fixed time every week to spend exclusively with your daughter.
13. Work On A Scrapbook
Making a scrapbook is a great way to preserve all your memories on paper. It will work as a time capsule for both of you. Plus, the fun of making and designing the scrapbook together will be a fun experience.
14. Go To A Historical Place
If she loves history and you love art, both can go to must-visit historical places, museums, and exhibitions around the city. It will be a fun learning experience for your daughter. Also, don't forget to pick some artifacts and tidbits from the gift shops there.
15. Do Crossword Puzzles Together
Crossword puzzles are a fun way to get some brain exercise and dig into your daughter's knowledge and skills. You can choose word puzzles with different themes like ancient history and solve them. Get a printable version so that you can frame it and keep it as a memoir of the time you spent together solving it.
16. Go For A Walk Or A Hike
Going for a walk or a hike is a great way to get your daughter to connect with nature and spend some mommy-daughter time. You can visit the local forests or hiking trails or the nearby parks for evening or morning walks. This will keep you and your daughter fit and healthy.
17. Camp Out In Your Living Room
Pretend to go camping inside the house. Build a makeshift indoor tent and make it cozy with pillows, cushions, blankets, and stuffed toys. Make blanket forts and just cuddle up together to watch a movie and play some board games. You can also indulge in camping foods like hotdogs and chips.
18. Go On An Ice Cream Date
You can never go wrong with ice cream dates! So, just visit your nearest ice cream parlor, order a sundae as big as your faces, and devour it.
19. Do Gardening Together
Gardening together is a great activity for mother-daughter bonding. It will also help your daughter grow a nurturing personality. Both of you can take care of the plants by turns, and she will love watching them grow.
20. Visit The Zoo
If you and your daughter are avid animal lovers, a day at the zoo can be a great way to spend time together. You can also visit a local shelter and spend time with the animals or adopt one or volunteer there.
21. Volunteer To Support A Cause
Be it at the local retirement community, homeless shelter, or participating in a food drive – volunteering with your daughter might be a great way to instill kindness. Both of you can find opportunities to give back to society and help your daughter develop empathy and compassion.
22. Binge Watch A TV Series
Binge-watching each other's favorite series together can be a great mother-daughter activity. This will give you a chance to introduce your daughter to your favorite series, and you will also get to know what her favorite TV series are. So, bring out some popcorn and cuddle together to have your favorite series marathon.
23. Play Hopscotch Together
This is a time-tested game to keep your daughter engaged. Kids are often eager to play with their parents. Do not miss this opportunity to bond with your princess. Take out your best colorful chalks and paint your backyard with beautiful colors and patterns. If your daughter doesn't know the game, teach her, and let her how this game was an important part of your childhood. Besides having fun, you and your daughter will also get some exercise with all the jumping and hopping around.
24. Go Through The Photo Album Together
Going through old photos brings back sweet memories from the past. The photo that you took on her first birthday, or the day when your daughter took the first steps, or when she made a silly face – going through all these memories transports you back in time to relive those moments.
25. Solve Riddles
Riddles are a great way to give your brain some exercise. Be it crossword puzzles or sudoku – challenge each other to a game. To amp up the fun, keep a scope of prizes. You can look up different riddles online and then solve them together.
26. Journal Together
Journaling can be a great way to express all your thoughts and feelings. You can also decorate the journal with stickers and drawings. You may even print out prompts and keep them in a glass jar. Each day, pick a prompt, write your thoughts about it, and share. This is a great way to know each other better.
27. Decorate Your Rooms
Whether your princess is a toddler or a teen, decorating the room as per their choice is always fun. Together you can make adorable paintings on your walls, decorate your bed with beautiful bedsheets and hand wall accessories. You can also change the curtains and add some cool trinkets to make your room look even more beautiful.
28. Have A Candlelight Dinner
A mother-daughter candlelight dinner is a cozy way to catch up. Whether you reserve a table at a rooftop restaurant or cook at home, in the end, you can have a heart-to-heart over good food and enjoy each other's company.
29. Have A Tea Party
If your daughter is a toddler, why not join her garden tea party she throws every week to her plushies? She will love it! If she is a grown-up, prepare some delicious iced tea and relax in your garden or balcony and just chat away about everything under the sun.
30. Stargaze Together
Nothing is as relaxing as stargazing under the open sky, lying on the soft grass. Identify the constellations or point out the north star or simply marvel at the beauty of the infinite galaxy – this is the best way to get away from the world and spend time with each other.
31. Do Yoga
Yoga is great for maintaining the peace inside you. If you or your daughter had a stressful day, having yoga sessions together can be a good activity. You can choose an open space, light up some aromatherapy candles, and practice yoga and meditation.
32. Creative Writing
Doing creative writing exercises is a great way to fuel your creative minds. From writing a fun short poem to coming up with characters with specific traits, you can do everything.
33. Try Face Painting
Try this if you want to have fun with colors but not on paper! You can buy face paints and give each other some fun and crazy makeovers. You may pick any animated character and try to paint your faces similarly.
34. Take Selfies Together
Taking photos to capture the smile you both have when you spend time together can be a great idea. Make faces, take fake candids, and post them on your social media profiles.
35. Create A Playlist For Each Other
You two can make special playlists for each other that either of you can play when you are missing each other. You can even put together a common playlist and play it when you are chilling together.
36. Play With Legos
Playing with Legos is a great way to spend time together and is enjoyed by people of all ages. So, take out the box of Legos and build some creative and interesting shapes and figures with them.
37. Try Coloring
Coloring is a fun pastime activity and one of the best ways to keep your princess busy. You can get a coloring book or simply draw something on paper and color them. You may even try online coloring apps (if your daughter is a grown-up). This is also a creative way to relax your mind.
38. Visit A Resort
Just relaxing and doing nothing can also be a great mother-daughter activity. Life can be tough sometimes, and taking a break in a luxurious resort during such times can never be a bad idea.
39. Go Cycling
Cycling is a healthy and fun activity that you two can do together. Explore new streets around your neighborhood and see where the road leads you to. Don't forget to pack your water bottles while embarking on a cycling adventure.
40. Go To The Beach
You and your daughter can take a day off and hit the beach. Spend the entire day building sandcastles, swimming in the ocean, or just sitting and watching the waves. Don't forget to check out the seafood stalls and grab a bite.
41. Go Fishing
If fishing is one of the activities you enjoy, you can also teach your daughter this amazing skill and share the tricks and hacks.
43. Have A Barbeque Night
Love grills and barbequed food? Take out your barbeque stand, set up a barbeque party in your backyard that your entire family can enjoy, or you can always have a special mother-daughter barbeque night.
44. Run A Marathon
From prepping for the marathon to running it, the entire process can be fun if it's shared with your daughter. So, sign up for a marathon and get going.
45. Go Bowling
Even if you are not a pro in this game, doing it together with your daughter can be quite fun. Go out to your nearest gaming zone and have a blast together.
46. Try Out Different Costumes
It can be a fun activity to explore your fashion creativity together. Go through your closet and pick costumes for each other. Mix and match whatever you have to upgrade your look.
47. Make Fairy Light Bottles
Fairy lights in bottles can work as beautiful home décor pieces. And they are really easy to make. If you have empty bottles lying around, you can use fairy lights to make DIY lanterns. Working on a DIY project together is a great way to spend time together, and you can also contribute to the environment by recycling.
48. Build A Birdhouse
This can be a fun project for you two to work on in the summer. Building and painting a birdhouse for all the birds in the neighborhood is something that your daughter will thoroughly enjoy. You can also put a bird feeder and enjoy birdwatching in your backyard garden or balcony.
49. Do Finger-Painting
Throw away the paintbrushes and get colorfully messy with your kid. You can use your fingers and child-safe acrylic color to paint. You can paint the old garden pots or T-shirts or an empty canvas to hang in the living room!
50. Do Some Science Experiments
From making soft drinks to an erupting volcano, doing science experiments with your daughter will surely help ignite her curiosity. You can use items available in your home to do the experiments and check out videos.
52. Recycle Together
Do not throw away the trash. Items like cans, bottles, and cardboard can be easily recycled. By recycling together, you will have fun while saving Mother Earth. Additionally, you can make your daughter aware of the importance of recycling and ways to do that.
53. Go Birdwatching
Love spending time amidst nature? Why not grab your binoculars and spend time birdwatching? This can be a great activity for you two. Grab a birdwatching guide to help you identify birds and see how many of them you can guess correctly. This is a creative and fun way of learning.
54. Visit A Thrift Store
If you and your daughter love objects that come with a history, take a trip to your nearby thrift store. Check out the vintage artifacts and buy a few that you like.
55. Attend A Cultural Event
Be it a food event, a cultural festival, or a book exhibition – visit them with your daughter. This is a great way to get introduced to different cultures, make new friends, and have a fun time.
56. Visit The Farmer's Market
Farmer's market is the best place to find some fresh fruits and vegetables. You can choose organic ingredients together and prepare a yummy meal. Moreover, this is a great way to support the local farmers and stay healthy.
57. Go For A Long Drive To The Countryside
A long drive to the countryside will help you get some fresh air away from the city, and you will also get to explore a new place together with your daughter.
58. Visit A Water Park
The water park is the perfect place to spend a fun summer day with your daughter. Try out different slides and water games and enjoy the day.
59. Go Swimming
If not a water park, going to the nearest swimming pool and spending time together can also be a great idea. If your daughter is a toddler, you can also set up an inflatable swimming pool in your backyard and have fun.
60. Play In The Snow
If you live in a place where it snows, going out and playing in the snow is also a great activity that you can do with your daughter. You can make snowmen or snow angels or have snowball fights.
61. Visit Your Workplace Or School
You can take your daughter to your workplace and show her around the place you work at. You can take her to your school, show her around the place where you studied and played, and share a few fun anecdotes with her.
62. Have A Garage Sale
You can clean out your house together and can conduct a garage sale for all of your old belongings, toys, and other stuff.
63. Play Scavenger Hunt
The best thing about a scavenger hunt is that you can play it indoors and outdoors. You can draw out maps to assist in finding the treasures and can have tons of fun while playing it.
64. Visit Grandma
Who doesn't love visiting grandma and grandpa? Surprise them with a visit and spend time enjoying each other's company. This way, you too can spend some time with your parents, and they get to spoil your daughter with their love!
65. Visit A Drive-In Cinema
Drive-in cinemas can be fun to visit. Watch any movie in the comfort of your car while snacking on popcorn and soft drinks.
66. Play With Buttons
Buttons are great for beautiful DIY projects. You can glue them on cardboard to make beautiful patterns or sew them on fabrics. Your daughter can help you stack them or just sort them as per the colors.
67. Make Flower Crowns
Flower crowns can never go out of style. You can collect beautiful and colorful flowers to create flower crowns for each other. Do not forget to take tons of pictures of you and your daughter flaunting them.
68. Make Friendship Bracelets
Moms and daughters are best friends for life. You can get crafty together and make some friendship bracelets with pretty beads and flaunt them on your wrists.
69. Make Wind Chimes
Gather plastic spoons, beads, and plastic cups and make DIY wind chimes with your daughter. This is a fun way to spend time with her. You can color them and use any other recyclable items to prepare wind chimes and hang them on your balcony or windows.
70. Explore The City
Not just famous places, you can explore some unexplored neighborhoods around your city. Take the city bus or trolley tours to your city and get to know it well.
71. Visit The Botanical Garden
Botanical gardens are the best place to learn about and explore new flowers and plants. You can also have a picnic among all the beautiful flowers and butterflies.
72. Attend A Match
Attending a match can be a great experience for both. Rooting for your favorite team at the stadium has a different feeling altogether as compared to watching it on the TV. Moreover, you can take lots of photos wearing your favorite team's merchandise, enjoy the stadium snacks, and take selfies together.
73. Try A New Cuisine
If both of you are die-hard foodies, this is a great way to spend time together while satisfying your tastebuds. Try out new cuisines from different countries. Pick a cuisine or country, find out restaurants that specialize in it, go out and try them.
74. Attend A Concert
Attending a live concert and experiencing the mood and music feels great. If your daughter loves a particular band, find out if they are playing in the city. Get the tickets and get into the groove! Your daughter will love watching her favorite band members playing live.
75. Try Out Street Foods In Your City
Try out the local cuisine with your daughter if you have not done it before. Go around the city exploring different street foods, watch them prepare the food in front of you, and get the authentic taste of your city cuisine. This will be a fulfilling experience.
76. Revisit A Place From Your Childhood
It can be the library you used to visit in your childhood or the old café or ice cream parlor – take a step back into your childhood with your daughter. Share your experiences and stories from your childhood days and have fun.
77. Visit A New City
Go on a vacation to a new city and explore the place. Learn about the local culture and history and visit all the attractions. This will be a rejuvenating and learning experience for both of you. Also, do not forget to bring back souvenirs.
78. Play A Sport
Playing any sport is a great way to have fun while staying healthy. You can join a sports center near your house and visit there weekly to play a sport that interests you both.
79. Drive Go-karts
Driving go-karts can give you a thrill like no other activity. Go to your nearby go-kart place, race each other, and feel the adrenalin rush.
80. Play Mini-Golf
Mini-golf can be fun when you are playing with your daughter. Set an outdoor mini-golf, use household items to create obstacles, explain the rules to your princess, and enjoy!
81. Have A Karaoke Night
Singing your heart out and dancing to the beats can be a fun activity you can do with your daughter. You can buy a karaoke machine and have a party in the comfort of your home. You can also go out and visit a karaoke bar.
Life may get busy, and often, you may find it tough to take out time for your daughter. However, spending quality time with her is a way to show you care. It also deepens the emotional bond. All these date ideas will help strengthen the incredible bond between you and your daughter and bring you closer than before. Moreover, this will be your chance to revisit your teenage or childhood through your daughter. So, go ahead, and try them all out!
The following two tabs change content below.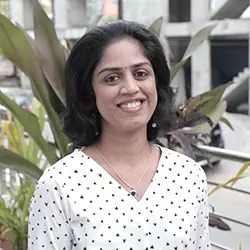 As Chief Editor, Harini sets the tone and editorial direction for StyleCraze to deliver engaging, interesting, and authentic content revolving around women's health, wellness, and beauty. She has over 14 years of experience in content writing and editing for online media. She specializes in the areas of Beauty, Lifestyle, and Health & Wellness and is proficient in Medical Sciences (Biology, Human Anatomy and Physiology, and Biochemistry). Her background in Biomedical Engineering helps her decode and interpret the finer nuances of scientific research for her team. Harini is a certified bibliophile and a closet poet. She also loves dancing and traveling to offbeat destinations.