15 Excellent Musical Tattoo Designs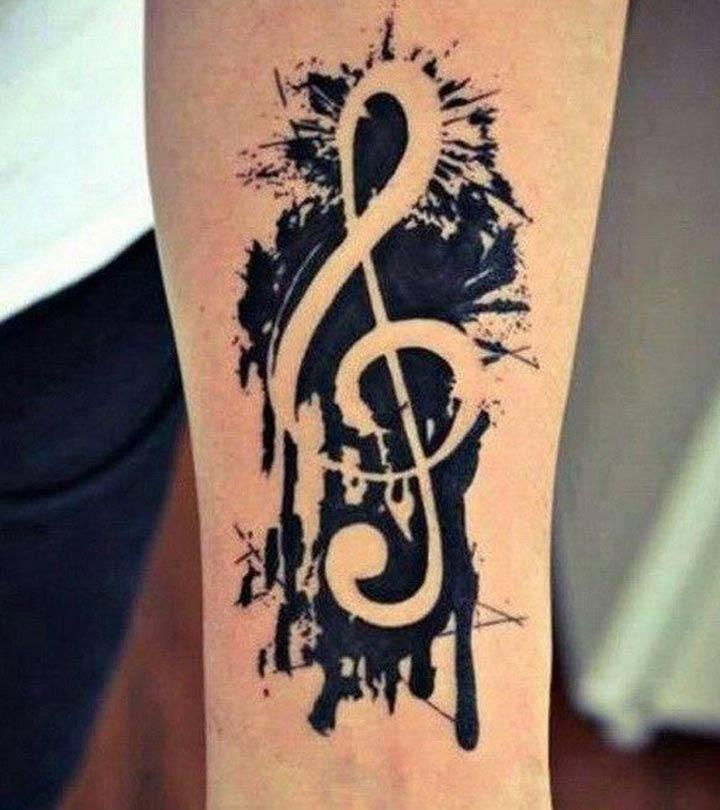 If music is your passion and you are thinking of getting a tattoo, then why not a tattoo that displays your passion in the way it deserves?
The world of music and tattoos go hand in hand. There is hardly a soul that does not like music.
With musical tattoos, you will never run out of options to choose from. Check out these top 15 music tattoos and lose yourself in music….
Top Musical Tattoos
1. Full Arm Musical Note Tattoo:
This tattoo is usually inscribed on the arms. There are different types of musical signs on it. The design is extended till the neck making it unique in its own way
2. Birds and Music Tattoo:
This tattoo looks like a tree with small and cute red birds sitting on it. Look at those birds they are so adorable!! You can also notice little flowers coming out from the branches, which looks amazing.
3. Musical Notes in Notes Tattoo:
This tattoo shows a broken guitar. You can also notice a small hash symbol with small musical notes. There is a tiny hat type of thing on the left side of the tattoo, which resembles the famous British comic actor, Charlie Chaplin's hat.
[ Read: Tattoos ]
4. Musical Note Ear Tattoo:
Oh!! look at this musical tattoo it is pretty cool huh? This is the best tattoo for those who relate to music. That succession notes looks as if music is flowing through the ears. Finally, the small stud compliments the look perfectly.
5. Musical Note Tattoo:
This tattoo looks so inspiring. It looks like a vintage tattoo. It comprises of many designs on it which makes the tattoo attractive. You can also see fine black shading which adds to its beauty.
6. Note Tattoo on the Foot:
This cute note tattoo on the foot is so alluring. This tattoo looks very romantic. You can also see a small heart hanging downwards representing peace.
7. Gramophone Tattoo:
This is the coolest gramophone tattoo I've seen so far. Wow, I love it! This flying gramophone tattoo on the left arm gives a perfect vintage look.
[ Read: Irish Tattoo ]
8. Single Note Tattoo:
This sublime piece of art can grab the maximum eyeballs. This musical note tattoo done near the neck bone makes it look classy and appealing.
9. Band of Guitars Tattoo:
This tattoo design comprise of different instruments. You can also notice a half broken guitar. It is also written as 3 chords and the truth. This band of guitars tattoo can surely create an impact.
10. Guitars and Flowers Tattoo:
Oh man!! Look at this guitar tattoo on the back it's so awesome! It's a double guitar with roses and leaves. It is done on the spines with two beautiful roses on either side of the shoulders. Isn't it amazing?
11. Notes and Guitars Tattoo:
This guitar tattoo with musical notes inked on the wrist gives a funky appeal. This kind of musical notes tattoo designs look really good when implemented on the right spot.
[ Read: Tattoo Parlours in Mumbai ]
12. Note on the Finger Tattoo:
This little note tattoo on ring finger looks so adorable!! Get this ring tattoo at any time of life to show your love for music. This beautiful ring finger tattoo design is one to vouch for.
13. Notes on the Wrist Tattoo:
Here in this tattoo you can see dancing musical notes. It is done on the wrist. The design looks like as if the notes are having a party. That one in the corner looks like a sad emoticon.
14. Notes Behind the Ear Tattoo:
Get yourself a classy look with this behind the ear tattoo. Here, music notes are dancing behind the ear, playing a close to heart tune. It actually looks very fashionable and put up a cool style statement.
15. Notes on the Finger Tattoo:
This musical notation tattoo on the finger looks fabulous. Whether you are a musician or love music, I think you should get this fantastic tattoo inked on your finger to get truly inspired.
[ Read: Cupcake Tattoos ]
So these are my top fifteen musical tattoos, which one is your pick? Let me know! Shoot a comment.
Ink your passion with fabulous tattoo ideas that you can find on Tattoos For All.
The following two tabs change content below.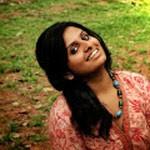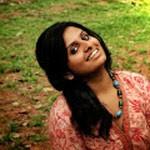 Namita
Hello there :) *waves* Namita here - 19, from Bangalore. Aquarian. Engineer in making. Standard Indian Height. Loves to pose and pout :3 I blog about everything :D You can find product reviews, book reviews, DIYs, home remedies, recipes, fashion related articles, Outfits of the Days, rants and lots more! Oh, I am a creative writer too :)