5 Popular Lipstick Shades That Look Awesome On Everyone
There is a shade for everyone - for every skin type, tone, look, and mood.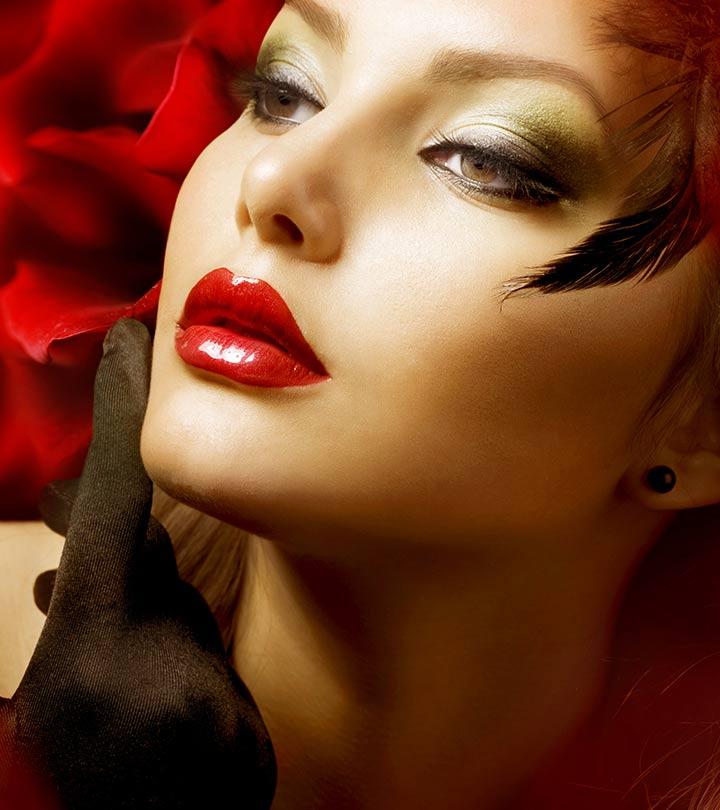 The right lipstick shades are massive game-changers! The cosmetics world offers a lot of variety when it comes to lipsticks. Not just in the finish, types, and colors but also in the variety in the shades of each color. There are just too many stunning shades out there that you can invest in for different moods and looks.
Here, we look at some top-rated lipstick shades by women worldwide. From reds to pinks and browns, take a look at some of the all-time favorite lipstick shades. Keep scrolling!
Nude lipstick:
This is a color which can be worn on a sunny day, or to an evening occasion like at a party, with bold and dark eyes and still manage to take every man's breath away! And hence we say it is a must have!
They are a major quandary for most girls. This problem gets magnified if you are really pale. Now lipstick in nude means choosing a color that is similar to your lip's skin color. If u are among the few people who aren't tanned and look real pale, then you possibly can have a little problem wearing nude lipsticks. This is definitely troublesome lipstick shade for dark skin category when it comes to teaming it up with a heavy eye look! So watch out ladies and tread careful. Make sure that the shades suits you before you pick it.
But if you are still looking, then the MAC store is one place to definitely visit for this range.
Pink Lipstick:
Pink is a shade that most girls like. It's a universal girly girl color. I am also an ardent lover of pink lipstick shades. Skin tone doesn't matter here. From black to brown, to yellow to pale skinned complexions, all skin complexion ladies can carry off pink lipsticks with total hits. This is definitely the  perfect lipstick shade for fair skin and every other skin shade and tone you can come by!
But while choosing the shade, you must make sure the amount of tan your skin has. The paler you are the more light pinks you should opt for and vice versa. It's a must have for all girls and especially for teenagers who are the newbies in the world of fashion and makeup.
Another amazing thing about this shade which I personally feel, is that no matter what your age is pink suits every single person. It makes you look and feel vibrant and younger. Don't you think so?
Focus on the shade you need here and not the brand. Every brand you can think of has an extensive pink range!
Berry Lipstick:
Berry lipsticks can be good for outings with friends, especially where you need to be casual and chic. So it's a must have. Nothing can replace it. There are various berry shades of lipsticks in the market specially termed as "Berry shades", even the elle18 Nail pops has a small cute berry color that you can try on.
Look out for the Maybelline, Revlon and MAC for shade choices! They really have some stunning options to pick from.
Stylecraze Says
In general, it is advised that berry colors look best on darker skin tones and those with medium skin tones should opt for a brighter version of the shade.
Brown Lipsticks:
Brown lipsticks are a craze among party lovers. It never goes out of fashion. But you need to tune it with right and good clothes. Not every piece of clothing suits brown lipsticks. If you go for dark cocktail dresses and a brown lipstick, then the odds are that people won't be able to take their eyes off you. But if your dress is brown, then go for a lighter rather than a darker shade of brown and you'll look dashing. A dark brown in this case will not have the same effect.
If you hair has red or copper highlights, then bronze brown shades and matte browns on your lips are definitely going to catch every single eye in a party! It's no doubt a must have!
Go and check out every brand from Lakme to MAC. Never know which one of them has the right shade for you as there plentiful shades with in brand.
Stylecraze Says
If you want a dark brown tone, a matte finish is best. If you want a lighter shade, glossy finishes work well.
Red Lipsticks:
Red lips never go out of fashion. From Hollywood celebs like Angelina Jolie to Kim Kardashion to Katy Perry to Rihana and Beyonce to Kate Winslate ( remember the Titanic? Kate Winslet wore different shades of reds, somewhere dark, somewhere matte light red throughout the film except at certain occasions where she sported a dark nude/brown), this red lips fashion keeps coming back now and then at the red carpet.
It can give you a retro look or a modern chic look, depending on your hairstyle and the type of dress you wear. I love red lips, now and then I sport it. And I also sometimes ( during the day time that is) love puffing a bit of powder on it. It definitely has a maroon lip lining and have a matte look for lips, since i know the sun won't let me wear a matte look on face for long time.
During nights if i go out, then I love wearing it with gloss and a comparatively matte puffing on face, so it's all about glossy contrast mainly since i have oily skin.
I would say some of the best reds are found at the MAC and Colorbar counters!
Maroon Lipsticks:
This is also a hot party favorite amongst the celebs and it is my favorite too! I am not a big brown lipstick fan but i love the maroon shade. It can go with any dress color like maroon itself or reds, or dark blues. It is good for a formal occasion and even for office wear. With a talc puffed matte finish, it can look really classy and formal. And it is definitely is a good way to hit a party too.
Coral Lipstick:
Coral is another shade that we deem a must have! This shade has the amazing ability to be eye catching and yet delicate at the same time. Yes, so you can still keep your soft and delicately feminine look while not having to be one step behind the more daring shades.
Here is another reason why it deem it a must have….there is a shade of coral that is made for every skin tone and shade. It is perfect for everyone and can look subtle and also playful depending on the shade that you pick!
If your planning on a coral shade, then make sure that MAC is on your list of brands to check out!
Peach Lipstick:
Every body wants to look fun and stylish at the same time. And the peach shades are just the way to go about it. This range of shades adds a very spunky feel to your whole look. And frankly speaking if your looking to keep you makeup simple yet insanely catchy, this is the way to go. This shade is best pulled out when your skin still has a dew shades of the tan on it. And if you tend to live in a zone where the tanning isn't a rare summer deal, then your simply way to lucky!
For this shade, there is always MAC but you can also give lakme, revlon and colorbar a try!
From nude, pink, berry color to brown, red, maroon, and peach shades, this article has compiled a list of some of the most versatile lipstick shades you may try. Now it is your time to get your hands on the one that mesmerizes you and complements your skin undertone. Create the look you have always wanted to and steal the show because we are certain that with the shades mentioned above, you will definitely look like a showstopper. So what are you waiting for? Get started!
Frequently Asked Questions
Which lipstick shades are the best?
Always match the lipstick shade with your skin undertone. Shades of blue and purple are best for people with cool undertones. Warm shades of brown and orange suit warm undertones, while people with neutral undertones can flaunt any lip shades ranging from light nudes to deep wine hues.
Does matte lipstick make lips look bigger?
It doesn't depend on the finish of the lipstick but on the shade. Dark matte shades make your pout appear smaller, while light and neutral shades can make them appear fuller.
Which lipstick shades are best for daily use?
Shades of pink, brown, and red are best for daily use. You may use a long-lasting sheer or matte formula.
The following two tabs change content below.