Top 10 Louis Vuitton Handbags That Will Make You The Center Of Attraction
Louis Vuitton is a byword for indulgence from Beijing to Boston. What is today considered an extremely high-end luxury brand started off with humble beginnings. The entire journey began with a young man leaving his home to create unique designs of trunks and earn his living off them. Louis Vuitton bags remain the most popular products till date and have been certified as classics by fashion critics all over the world.The brand has progressed remarkably well since its beginning in the 19th century Paris. Their designs have an uninhibited sense of play and today, their fashion house Louis Vuitton Malletier has become one of the world's leading international fashion houses, which sells everything right from shoes, watches, jewelry, accessories, luxury trunks and leather goods to sunglasses and even books! So if you're looking to impress your friends or colleagues with an LV purchase, scroll on to our list of 10 best Louis Vuitton handbags available out there!
10 Best Louis Vuitton Handbags
1. Girolata
A perfect accompaniment for the summer, this chic bag can be made to look like a tote on its own, or a bucket bag with the drawstring closed. Pair this with a cute beach dress, and you're ready to hit the ocean. It works quite well with casual dresses, shorts, and jeans as well!
2. Nano Noe
This preppy fun bag takes me back to the time I was in middle school, but still preserves the whole 'high fashion' look. This is a perfect option when you don't have much time but need to look your best. Add this number to high waisted boyfriend jeans, a cute crop top and some boots, and you're ready to rush out the door.
3. SC Bag PM
You will all agree with me when I say that it's a blessing when bags come with not only a short handle but also a long one. Trust me; it saves lives. Carrying a bag on your arm may look cute, but sometimes, your bag tends to be a tad bit heavy and just don't want to have to deal with a sore arm. The long strap is here to save the day! This piece makes for a great everyday use!
4. Capucines PM
This baby is a looker. The trick to fashion is when you go simple on the outfit, go all out on the accessories. Sport it just by itself with your LBD (Little Black Dress) on a cute date or wear it cross body with a white shirt tucked into a pair of casual denim.
5. Lockme II BB
My weakness is anything rose gold. One of the advantages of this bag is that you can dress up or dress down with it. Pair it with jeans, shorts or a casual dress, and you've got yourself something laid-back. Also, perfect for a night out, this rose gold embellished bag would look great with a cocktail dress.
6. City Steamer MM
This would probably be one of the most favorite Louis Vuitton handbags for all you busy ladies! It looks professional, so it's perfect for the office, but it is also chic so that you don't feel like you're taking a back seat in fashion. It's a decent sized bag, which makes it ideal for women that are always traveling. All in all, it's an essential!
7. One Handle Flap Bag PM
Louis Vuitton loves keeping it classy, and if you look closely, you can tell so much from this bag. The lock and bracket were inspired by trunks from back in the day. Picture this—A plaid shirt tucked into the front of ripped jeans and a cute pair of sandals, heels or boots. Now imagine wearing this gorgeous bag, cross bodied. A complete look for the day and evening, don't you think?
8. Lockme Cabas
Classy and elegant. If you're looking for a gifting option, this would be a safe bet. This piece is another ideal choice for someone who works or travels a lot. The size of the bag makes it easy to accommodate, all the essentials that one would want in their bags. The plus side of this bag is that you don't have to give it too much thought as to whether it looks good with your outfit. It's extremely versatile.
9. Lockme Backpack
This is one of my all-time favourite Louis Vuitton backpack. If you love backpacks like I do, but still want to send a message that you pay attention to what you wear, this is an ideal bag. Would you like to know the best part? It goes with anything casual, so you don't even have to think too much about trying to style it correctly.
10. Kimono
Now, this list would not be complete without a Damier patterned bag, for that is what Louis Vuitton is most famous for. The thing that stands out the most with this bag is the V-cross motif, which is inspired by the traditional Japanese attire, a Kimono. The style of this bag is feminine and delicate and is perfect for an everyday basis.
Louis Vuitton always has a great collection and this season was a hit as well. There's something in store for everybody which is why they probably do so well. They cater to everyone while keeping their signature brand look alive. If you're looking to invest in a good bag overflowing with elegance, grace, and simplicity, then these bags are the way to go! Are there any other Louis Vuitton bags that grabbed your attention?
Let us know!
Recommended Articles

The following two tabs change content below.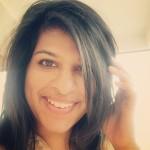 Latest posts by Komal Kaviliga (see all)