10 Must Have Products For People With Oily Skin for 2019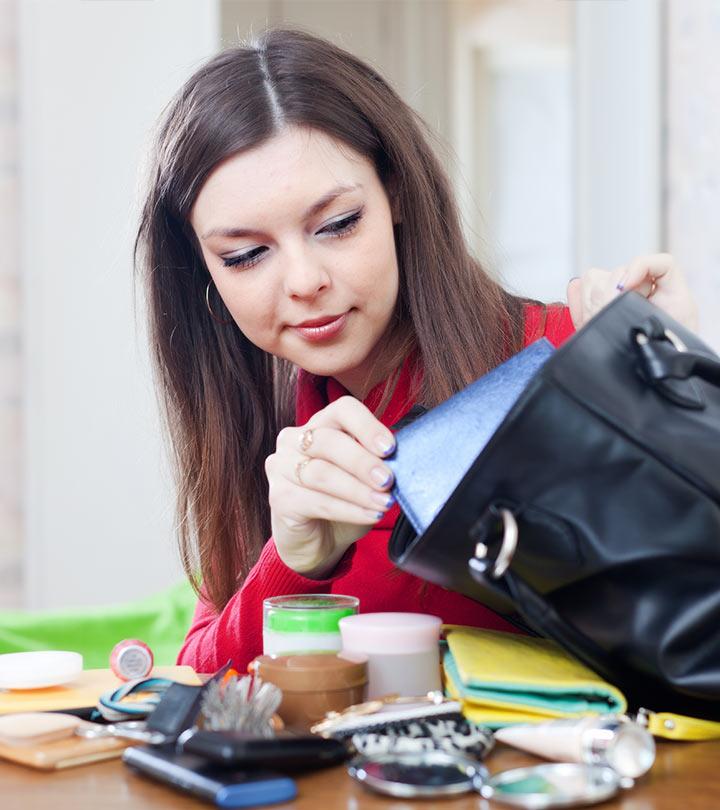 Does oily skin irritate you? Do acne breakouts and zits give you a bad time? Oily skin is a normal skin condition, but it does have its own set of cons.
So, are there any specific products that can help you treat oily skin? Well, there are! Want to know them? Then you shouldn't miss this post!
Best Products For Oily Skin:
1. Primer:
If you have oily skin, the most important product in your vanity case should be a face primer. Yes, it is an indispensable makeup product if you wish for a long lasting makeup. Oily skin slips off makeup easily; therefore you will notice fading, melting, creasing and smudging of your makeup products. Whether you are going for a feminine soft or a dramatic makeup look, a face primer should be applied prior to foundation. This application increases the longevity of your makeup products, whether it is a highlighter, blush or bronzer. It makes them glide better and appear visibly brighter. All you require is a small blob of the product to massage and smooth out the skin for a flawless makeup look.
[ Read: Lakme Products For Oily Skin ]
2. Cleanser:
Most of the people who have oily skin choose tough formulas which often leave skin dry and dull. They strip off all the natural oils from the skin, leaving it lifeless. You should instead try a mild oil-free cleanser to gently cleanse your face. The cleanser should have the power to scrub away deep impurities from the skin that act as a hindrance to your real beauty. The cleansing regime helps to prevent clogging of pores and break outs.
[ Read: Cetaphil Oily Skin Cleanser Review ]
3. Facial Masks:
Facial masks are specially formulated for oily skin types. This product controls the excess oil production of the skin. They are readily available. But if you are someone who prefers natural recipes to treat your skin without harming it with chemicals, you can try homemade face packs.
4. Scrub:
Scrubs help in exfoliating the skin from deep within to remove dead skin cells, blackheads, cleanse pores and any other impurities. Take a coin size amount of your favorite scrub and gently work it on your face for about two minutes. Then, leave it for a minute and rinse it off with cold water.
[ Read: Astringents For Oily Skin ]
5. Steamer:
An electronic steamer is a good investment for your skin. Steaming helps to open your pores and flushes out dirt and grime from your skin. You can also use a bowl of hot water and steam your skin; this will exactly serve the same purpose. Pour hot water in a large bowl and keep your face over the steam, and cover your head with a towel to prevent the steam from escaping.
6. Waterproof Kajal And Liner:
Oily eye lids will slip and crease off regular Kajals and liners. So whether you are using a basic liquid liner or a colored liner, Kajal pencil or liquid pen, choose a formula that is waterproof and smudge proof. These both work well on oily skin as they are long-lasting!
7. Oil-Free Compact:
Oil-free compacts control shine, greasiness and oil in the skin. The powder formula mattifies your skin instantly. You could choose either a compact form or loose powder. Any compact has to be something light weight, easy to blend, provide a matte finish and also prevent the clogging of pores. Oily skin people should look for non-comedogenic products that prevent breakouts and blackheads as they don't clog pores.
8. Mineral Foundation:
Choosing a foundation for oily skin is another task. You should always choose light-weight products that don't clog your pores. Mineral formulations are light on the skin, oil-free and provide a matte finish. They also provide a good coverage, offer SPF, help in fading skin blemishes and heal breakouts that make it ideal for people with sensitive and oily skin.
9. Oil Blotting Sheets:
Oil blotting sheets are one of the best makeup products for oily skin. Most people who have oily skin use loads of compact powder to mattify their skin. But, they are less aware that it results in the clogging of pores. The smart choice is to opt for oil absorbing sheets. They help in instantly soaking up all the excess oil and shine from the face. The added benefit is that it doesn't smudge your makeup or leave any residue behind on your skin. They are soft, silky sheets that are easy to use. Gently blot them around your t-zone and any oily areas of your face to instantly remove oil.
[ Read: Olay Products For Oily Skin ]
10. Makeup Setting Spray:
Does your foundation fade away easily and leave behind oil on the skin? Then you should buy a good makeup setting face spray. Simply spray a few pumps of the makeup setting spray all over your face. It helps in lasting your makeup for almost the entire day.
There you have the best products for oily skin. Is your skin oily too? What is your favorite product to keep the skin fresh and oil-free? Do let us know in the comments section below.
Recommended Articles:
The following two tabs change content below.