28 Top Hairstyles for 2018 and 2019
2012 saw a real upheaval of different hairstyles starting from red carpets, movie premiers, and birthday parties to the runways. Various celebs like Nicole Kidman to Megan fox and our all-time experimental Rihanna and Miley Cyrus created quite a mark by sporting different fabulous hairstyles at all the events. While Rihanna was spotted with different hues to her hair, Miley Cyrus was spotted with a choppy messy bob haircut. So we all could say that last year was all about stand out styles.
You can find not just the twisted hairstyle making waves, but the French braids also got some touch of new age fusion. It would be right to suggest that the previous year helped one learn new ways of incorporating simple stuff like braids or a ponytail coming from top or sides. On the other hand, the layered hairstyles got a choppy edge to them giving it a different from the usual touch.
So, to know what was 'in' and what is going to retain its spot, here is providing you with the most sought after hairstyle looks from the last year. If you haven't tried at least one of them until now, it's time you book a session at your favourite salon right away!
Top Hairstyles for Women 2012 & 2013:
1. The Traditional French Twist Moved to The Side:
French twist is clean and tidy offering a dash of extravagance when you move it a little to the side. This would surely be a head turner.
2. Asymmetric Fringe:
Fringes has been a hot thing last year. You can try this look for your next haircut, as it would make you look ravishing.
3. Short Texture:
If you have short hair or shoulder-skimming hairs and you to want a look which gives volume to your hair and self-confidence to you, try on this hairstyle.
This hairstyle is really easy to achieve. You just need to do is massage your hair with a soft hair mousse. Try fluffing your hairs using your fingers till they dry up. After that apply some texturing product and twist into tiny sections. Go with parting your hair side wise. And you are ready to go.
4. Retro Wedding Pin Curls:
The retro fashion keeps making a come back every now and then. The pin curls can be a really stylish look not just for a retro theme party but also for your corporate parties too.
[ Read: Retro Hairstyles for Women ]
5. Low Side Messy Bun:
Buns have always been in the hairstyle list of almost every woman on earth. But, a messy look is the touch of the new age to your normal low side buns. Try it!
6. Braided Bun:
If you have thick hair, and you are good with making braids, then you must try this hairstyle. It compliments just about everyone and certainly makes you stand out in the party.
7. Short Choppy Short Bob:
The layers and choppy hairstyles is a hit in the hair department. It was an unexpectedentrant on the fashion world, which did appeal many and with its popularity then, it is sure to continue in the list of top hairstyles 2013 also.
Try out a choppy look now!
8. Layered Pixie Bob With Inward Bangs:
This is another retro style of the 80's which has made a dashing come back in 2012.
9. Twist Hairstyle:
Runway inspired Twist hairstyle is a simple and effortless 'do that looks equally gorgeous with or without an elegant hair accessory. While ideal for long, wavy and textured hair, the hairstyle also works for shorter cuts provided that your strands are long enough to join at the back.
10. Ombre:
Shifting a little focus on to hair colour department, the huge Ombre look which made a new entry into world of hair styling and colouring in 2012 has many girls wanting to wear this look ever since.
11. The Bumped Up Do:
Got bumpits? Try this out then.
12. Long Waves:
If you have long hair, especially when longer than your shoulders, this is the perfect hairstyle. Long hair with loose and textured waves looks just perfect! It gives a look of a care-free and happy-go-lucky girl.
It is suitable for all the kind of faces may it be a long face or round or oval. The simplest way to get this hairstyle is trying to roll your hair loosely when they are wet. After they are dry, open them and with using a flat brush, brush hairs downwards. You can also use a hair-styler to gain this hairstyle.
13. Bouffant Crunched Up Pony:
Last year, as soon as Megan Fox was seen sporting this crunched up pony with a top bouffant look, instantly it became a hot favourite among girls worldwide.
14. The Hair Bound Top Pony:
The ponytail look got some major twists last year. One, you need to tie around with your own hair to tie the pony. Two, you need to have small curls at the bottom.
15. Hairstyles With Bangs:
The year 2012 was a "Bang" on year to say the least, amongst the curls and braids, even bangs was hot on the scene. You can go for a long, medium, fringy or short bang and surely, it would create a style statement.
16. Pixie:
Pixie style or usually called a pixie cut is very much in trend these days. It is one of the best hairstyle for women with really short hair or boy-cut styles. In this pixie style, after the cut the hairs are styled with soft spikes. This style is suitable for all kind of faces.
17. Straightened Bob:
The straightened bob style suits the girls with the shoulder-length hair. They can get the bob cut and wear them straight. This gives a very stylish and trendy look. At times you can pull back your hair to the pony which is also a very much in trend look. And when you want to flaunt the look, open your hair up! You certainly cannot talk about top hairstyles for women and not talk about the straightened bob!
18. Short Curls:
Short hair can also have perfect curls or not-so-perfect curls. They give a very sassy look. It is important that you use 1-inch iron curler to curl your hairs all around. After the curls are attained, use your fingers to separate the curls. The mismanaged look is the trademark of this hairstyle.
19. Long Curls:
Long hair is best seen with beautiful curls. This style definitely makes a very strong and confident statement. It also overwhelms the delicate and beautiful facial features. This look is perfect for party nights and is considered one of the best evening-looks.
20. Simple and Straight:
The simple straights are an ever green hairstyle suitable for all occasions. It suits all the face shapes. Length of the hair does matter but this is one hairstyle that looks good with probably all lengths, may it be long, short or mid length. Use a straightener or straightening-iron to get your hair straightened.
21. Looped Under Ponytail:
Often seen on the spring runways, fetchingly fresh looped-under ponytail had been one of spring's chicest updos. A sleek center part paired with a looped pony, gives the wearer a mode somewhere in between casual and equestrian. The style works best for long hair.
22. Textured Side Braid:
With hermaphrodite fashion a dominant trend for 2012, this casual style is the ideal marriage of manliness and womanliness. It is an easy-to-create style and can be worn as the rimming to a grungy off-duty look, or as the chic accessory to an active tomboy getup. Either way, it gives you a modern and sleek look. The style is perfect for mid-length straight hair.
23. Double French Twist:
Double French twist is another Twist hairstyle to try this year. This 60s inspired bouffant hairstyle, wherein the crown-area hair is back-combed and swirled back into two mirrored French twists, crowns any dress with an eye-pleasing vintage vibe.
[ Read: Hairstyles for 2012 and 2013 ]
24. Side-Pinned Waves:
Flowing, playful waves side-pinned with a youthful clip give you a more femine and girlish look and charm. The style is simple enough to do it yourself and works fantastically well for long, short or mid-length hair.
25. Bob:
From retro faux bob to tousled flapper bob and to mod bob, bob had also been a prevalent hairstyle during 2012. 2012′s faux bob hairstyle gave the year a structured, immaculate, 'done' hairstyle that scrounges much from the 60s fashion revival. The updated 2012's tousled flapper bob tend to give your disciplined finger waves more texture, tousle and mildly disheveled look and thus can be a perfect hairstyle option for shorter, thinner hair.
26. Wet-look Chignon:
Don't be afraid to create an illusion of wet hair in 2013 since it had been a hippest hair look in the past year. Loosely styled, wet-look chignon offers plenty of versatility and a relaxed feel. Moreover, being a quick and easy 'do it can be a perfect hairstyle option for you if you've just five minutes to spare. In addition, chignon with subtle side waves also enjoyed enough popularity all through the year 2012.
[ Read: Favored Long Hairstyles of 2012 ]
27. Soft, Touchable Curls:
Soft, touchable curls also managed to take spotlight last year. It is an easily replicable hair look. All you need to replicate the look is a large-barrel curling iron and a tad of practice to create waves.
28. Super-Deep Side Part:
Last but certainly not the least, Super-deep side part!! It's one more easy-to-achieve hairstyle that rocked the runways and red carpets during 2012. To score the look you just have to create the part on either side from the end of that eyebrow up toward the hairline and finally set it in place with a strong hold spray.
These are among the top hairstyles 2012 and and top hairstyles for women 2013.
If you wish to know of some more cool hairstyles to sport, visit the following link!
http://www.youtube.com/watch?v=UAIUJZPw12Y
The following two tabs change content below.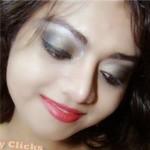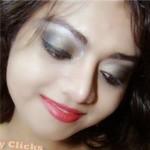 Zinnia
I love makeup,dance,dressing up,singing,writing ,acting (stage drama),eating and nail arts. I live life to the fullest and enjoy every moment as it comes.