Top 23 Nail Art Blogs You Need To Check Out Now
Follow these popular blogs for fascinating, aesthetic inspirations to up your manicure game.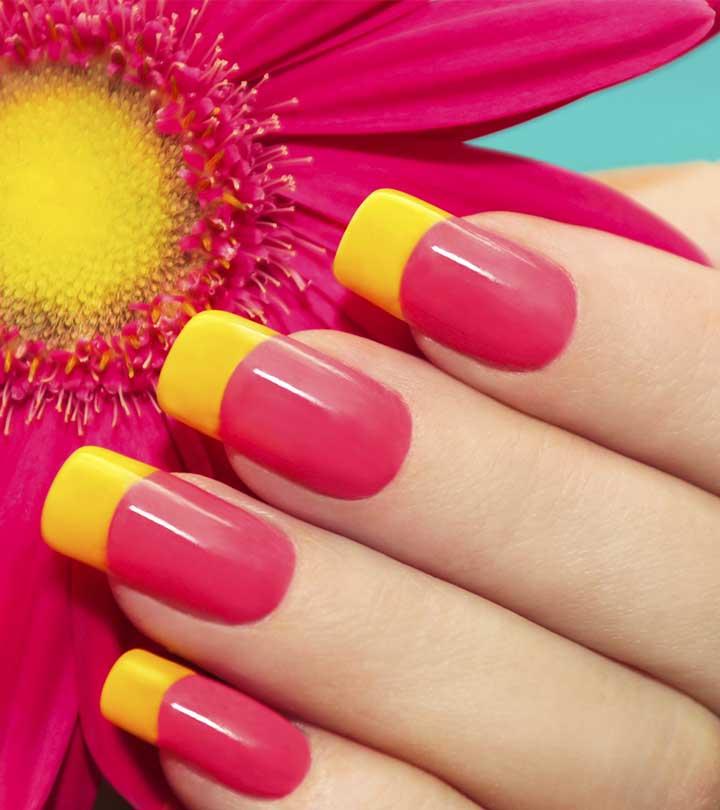 Do you find yourself contstantly browsing online for newer and exciting trends in nail art? From downright experimental and quirky designs to the finest in elegance, you know you can't have enough. To make your browsing more rewarding, we have listed the 23 best nail art blogs online. As you read these nail blogs, we guarantee you will find some incredible everyday nail art designs and whacky ideas that you might have never come across before!
Take a look at the 23 best nail art blogs and get inspired!
1. Miss Ladyfinger
The producer and the hand behind Miss Ladyfinger aka Taryn Multack is a creative nail artist who is committed to inspiring the most fashionable ladyfingers. She has worked with a number of fashion superstars including Oscar de la Renta and W magazine and has now introduced a keen eye to the world of DIY nail arts through her blog.
2. All Lacquered Up
Michelle Mismas, the founder of All Lacquered Up is a self proclaimed nail lacquer fanatic and guides her readers with nail info, tips and tricks. The website was even voted as the 'Favorite Nail Blog' by Marie Claire and In Style awarded it as one of the 'Best of the Web'. With around 2,250,000 unique visitors per month, the blog offers you a lot of information regarding polishing your nails.
3. The Nailasaurus
If you wish to learn more about the number of looks you can achieve with stamping, then you must start following The Nailasaurus. The blog has been created by Sammy, who along with being a nail artist is a beauty blooger and a social media executive. The website has a number of unique nail arts  that go beyond the humdrum styles.
4. Lucy's Stash
Lucy named her blog after the large nail polish stash that she owns. She has been experimenting with nail art since years and manages to devote at least 40 hours per week to maintaining her website, Lucy's Stash. Her collection is simply gorgeous and some of her creations will surely amaze you.


Quick Tip
Lucy has an impressive blog indeed. However, she is more active now on Instagram. You may follow her at @
lucysstash
for quick tutorials and creative nail art inspiration.
5. Nailcentric
Yana offers a number of nail art tutorials and step-by-step guides for the perfect manicure on her site, Nailcentric. She regularly posts exciting facts about manicures along with inspiring photos. Apart from managing one of the best nail art blogs online, Yana is a project co-ordinator for an IT corporation and is inspiration to all working women.
6. Chalkboard Nails
Chalkboard Nails is a beauty blog that focuses on nail polishes and manicures. The best thing about this website is that it offers both video and pictorial tutorials making the task much more easier for beginners. The creator and editor of Chalkboard Nails is Sarah Waite. She appreciates all styles of nail designs and enjoys keeping up with the latest nail trends in the nail art community.
7. Let Them Have Polish
Christina's blog, Let Them Have Polish is completely obsessed with nail polish. It talks of all the girly things that interest us girls and features lots of fun stuff and humor that will engage her visitors while they work with the nail polish. Christina provides tutorials on the site and on her YouTube channel as well.
8. Fashion Polish
Sam's blog will show you the way to transform your nails into sublime artwork and learn more about the manicure routine. Along with the nail art tutorials, Fashion Polish also shares some useful nail care tips and tricks.
9. Copy That, Copy Cat
Copy That, Copy Cat was launched by an Australian-based aspiring nail art technician, Lindaa Khu. The website has a number of nail art tutorials, tips and tricks and it has a special section, "31 Day Nail Challenge", where she has posted 31 nail art designs, one for each day. Lindaa uses various types of studs, stickers, embellishments, glitter, rhinestones, and other accessories to create 2D designs.
10. WAH Nails
Sharadean Reid bought this London-based nail salon to a global reach through her creativity, hard work and dedication. Taking the inspiration from a unique blend of fashion, style, art and technology, WAH Nails has everything that you need to get the nail art and care done at home.
11. Polish & Pearls
Polish & Pearls gives you a step by step tutorial on nail art for both beginners and professionals. The website was launched by Jenny Fox who is obsessed with beauty and fashion tips and tricks and loves to do pretty things.
12. Neverland Nail Blog
Neverland Nail Blog provides a pictorial tutorial for creating lighthearted and fun nail art. The founder, Lindsey, a 22-year-old manicurist loves to wear pretty nails daily and believes that true beauty comes from within.
13. Nailed It
Nailed It, launched by Katy gives its followers a detailed description and step-by-step lowdown on  nail art. Along with it, the site also has a 'How To Give Yourself A Manicure' section, that gives you a detailed instruction on performing the manicure at home. This section is really appreciated by everyone and the site's other equally engaging aspects sees it featured on BuzzFeed, Glamour, and Stylelist.
14. Hey, Nice Nails
The website comes from two sisters, Donny and Ginny Gear from California. Both the sisters are renowned nail artists and licensed manicurists. They've successfully brought in some West Coast flair to the blogosphere through their website, Hey, Nice Nails.
15. For Your Nails Only
For Your Nails Only brings in all the freehand nail art from a Cornell graduate, Tara Fardellone. She started out with a polish swatch blog and gradually learned to do remarkable nail art. You will hardly find any stamps or decals in her collection.
16. So Nailicious
So Nailicious is an ultimate online resource for nail art lovers, started by an Australian nail artist, Maria V. It offers a huge collection of rare nail polishes, beautiful nail jewellery and nail art supplies along with the tutorials on how to use them. Sharp and uncompromisingly flawless minimalist patterns are some of the signature nail art styles of the blog.
17. M. P. Nails
M.P. Nails was launched by a Los Angeles-based nail artist, Madeline Poole. Miss Poole showcases her labors of love – some of the greatest and trendiest nail art creations ever. Her cotton candy gradient nail art designs and a Cheetos-inspired manicure were huge hits.


Quick Tip
M.P. Nails is quite the artistic blog to follow. The artist shows you how you can take inspiration from elements in your surroundings and turn them into unique nail art designs.
18. Nailside
The creator of Nailside, Jane from Netherlands surely knows how to get nifty with regular nail art tools. She started this blog in 2011 with an intention of sharing her passion for nail art with everyone. She is prolific in the use of stationary tape in her nail art designs to draw zigzag patterns and clean lines.
19. Fuck Yeah Nail Art
If you're browsing for a collection of the best DIY nail arts, then you cannot miss this blog. Fuck Yeah Nail Art brings to you all the easy and awesome nail art trends that you can definitely try at home, be it acrylic nails or gel nails. You also get the option to search by the color of your choice.
20. Miss Pop Nails
Simcha Whitehill, the face behind Miss Pop Nails is a New York based nail artist. Miss Pop Nails is one of the most searched blogs and has created several looks for many famous clients, the New York Fashion Week runway shows and for mabazine shootsincluding Seventeen, Cosmopolitan, Nylon, and Marie Claire.
21. Boom Nails
Boom Nails was launched by Emma Zentner, who was then a freelance nail artist. She is also a trained graphic designer and is a pro at creating stunning nail art. Her work has been featured by the press.
22. Adventures In Acetone
Adventures In Acetone was originally launched by Jacki. You can expect a variety of nail art inspired from various areas of his life: fashion, partners, favorite characters etc. You can check the site for upcoming colors before you plan to buy any new shade – and for some fun ways to wear the new collections together for nail art.
23. Nailpro
Infographic: 5 Unique Nail Art Blogs You Need To Follow
Whether you are a beginner or want to learn the advanced intricacies of nail art, you need to follow those who have mastered it. The infographic below has a list of the top 5 nail art blogs that are perfect for those who want to learn the art and stay on top of nail art trends. Apart from nail art, these blogs also cover nail care tips and tutorials. Check it out below and get inspired!


We have all been enamored with nail art! Colors, designs, accessories, and many more are applied to the nails to make them stand out. And while you can get simple designs on your nails, you can also progress to intricate works of art with exceptional detailing. But, it can be tough searching the internet to find the trendiest nail art designs. Thankfully, the above-listed blogs can help! They keep you informed on all things nail art, so you can show up to any event or occasion with the trendiest nails. They also give you design ideas and DIY tutorials on how you can achieve those nail art designs without shelling out big bucks at the nail salon or bar. So, scroll up and check out these nail art blogs to keep yourself in the loop.
Frequently Asked Questions
What types of nail art trends are currently popular?
Some fun nail art and manicure trends that are currently popular are fresh chrome nail paint, dainty french tips, and extra accents.
Are there any nail art blogs that feature reviews and recommendations for products and tools?
Yes, like All Lacquered Up reviews every new and old lacquer on the market. The blog also includes weekly fashion reports and interviews with leading nail artists to keep readers up to date on the season's polish trends.
Who started nail art?
The first actual record of nail art was in ancient Babylonia, where men used solid gold tools to give themselves manicures. The first patent for nail polish was filed in 1919 by Michelle Menard, but Cutex made it available in the market by selling its version of nail polish in 1924.
How many types of nail art are there?
There are many types of nail art techniques and designs, and the number keeps growing as new trends emerge. Some popular kinds of nail art include stamping nail art, freehand nail art, 3D nail art, gradient nail art, French tip nail art, ombre nail art, water marble nail art, negative space nail art and foil nail art.

Looking for unique nail art inspiration to jazz up your boring everyday? Check out this amazing video for captivating nail art designs and let your inner creativity soar.

So those were our handpicked top 23 best nail art blogs online. Is there any blog among these that you regularly visit or any that you think should be in the first position? Share your views in the comments box below!
The following two tabs change content below.