Top 10 Nail Art Spas In Chennai
Get trendy nail makeovers with Chennai's most experienced and expert team of stylists.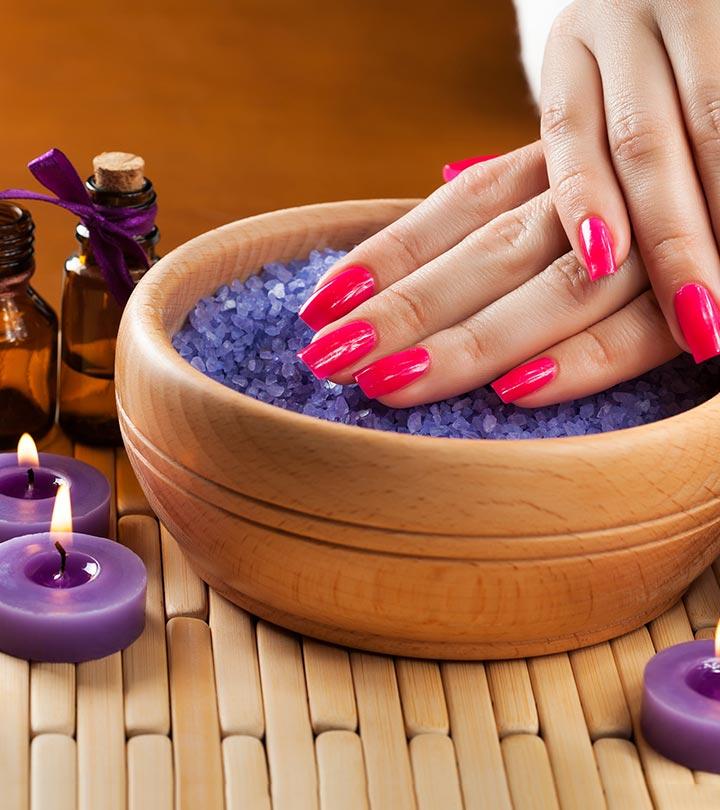 Before we look into the best nail art spas in Chennai, let us first know about the economic, cultural, and educational hub of South India a little more. The city boasts of major industrial and commercial establishments of the country and is highly admired for being the abode of top business houses. The development that began from the time of the East India Company during British rule has attained momentum in the recent era with full-fledged growth in the sectors of technology, automobile, computer science, information technology, and hardware manufacturing.
The city, the capital of Tamil Nadu that was once considered traditional in all spheres of life, has attained a new makeover with an all-new avatar. People here have adapted to the new change gracefully while retaining an excellent balance with tradition. No wonder Chennai has some of India's best salons and spas. From the next-door parlors to the international-standard spas and salons, the city can flaunt its new look.
Nail Art in Chennai – Top 10 Spas
1. Vermillion Nail Bar and Spa:
Known as one of the premier nail art spas in Chennai, Vermillion nail bar and spa stands out to be the perfect place if you are in love with stylish nail arts. They claim to be the first-of-the-kind nail art bar in south India, specialist in all sorts of nail arts. From nail spa to nail extensions, Vermillion is expert in different types of coolest nail enhancements.
2. Spa Senza:
Spa Senza in Chennai claims to be Chennai's first spa dedicated to nail arts. The spa uses world famous OPI nail care brand for the best nail care treatment.
3. Elite Bonita Salon and Spa:
Looking for the best stylish nail arts in Chennai? Check out Elite Bonita salon and spa for wide variety of nail arts. This nail spa in Chennai is perfect for anyone who wishes to learn some creative and unique nail art. Visit this nail spa if you love trendiest nails.
4. Medora Salon and Spa:
A popular spa of international standard, Medora is a one-stop place for all beauty solutions including latest nail arts. From fine polishing manicure to nail spa, Medora offers finest services to a large clientele in Chennai. Sidney Sladen, a renowned designer cum entrepreneur has made Medora the pride of Chennai.
5. CUT IT OUT:
Founded by celebrated stylish guru Vikram Mohan, CUT IT OUT happens to be one of the top 10 spa and salons in Chennai. Amongst its diverse lifestyle services, nail spa and arts are unmatched. Visit the parlor once if you love to flaunt the star-like look every time you step out.
6. River Spa:
An exclusive spa joint for people who love luxury, River spa is the branded choice of many celebrities in Chennai. Offering host of services, River spa has some of the highly trained nail art specialists of the town. This place is best admired for its inclination for using natural products for beauty solutions.
7. Green Trends:
Another trendy spa at Chennai with green initiatives, Green Trends has attained much popularity among the style conscious people of the city. This salon and spa at Chennai offers host of services, amongst which the nail art services happen to be trendiest ones.
8. Naturals:
They claim to be India's 'Numero Uno' beauty salon with more than 50 franchisees all over the country. Popular for many of the pioneering beauty care brands, Naturals would provide with the best class treatment for your nails.
9. Yaksheetasri:
Another trendiest nail spa near Chennai, you can rely on Yaksheetasri.com when you look for fashionable nails at best prices. The spa has best teams who are particularly trained for practicing sexiest nail arts.
10. Panache Salon and Spa:
Panache salon and spa is a well-known nail art centre in Chennai. This unisex salon has an experienced and expert team of stylists who can guide you well with the latest nail arts.
You can find many nail art spas in Chennai with international standards that offer expert services. These nail art spas are preferred by many for the beautiful designs they do. Vermillion Nail Bar and Spa, Spa Senza, Elite Bonita Salon and Spa, Medora Salon and Spa, CUT IT OUT, River Spa, Green Trends, and Naturals are a few well-known nail art spas in this city. These spas are known for their expertise and the latest nail art designs they do. If you are a resident of Chennai, you can visit any of the nail art spas mentioned above to get trendy nails.
The following two tabs change content below.