Top 10 Nail Art Spas In Hyderabad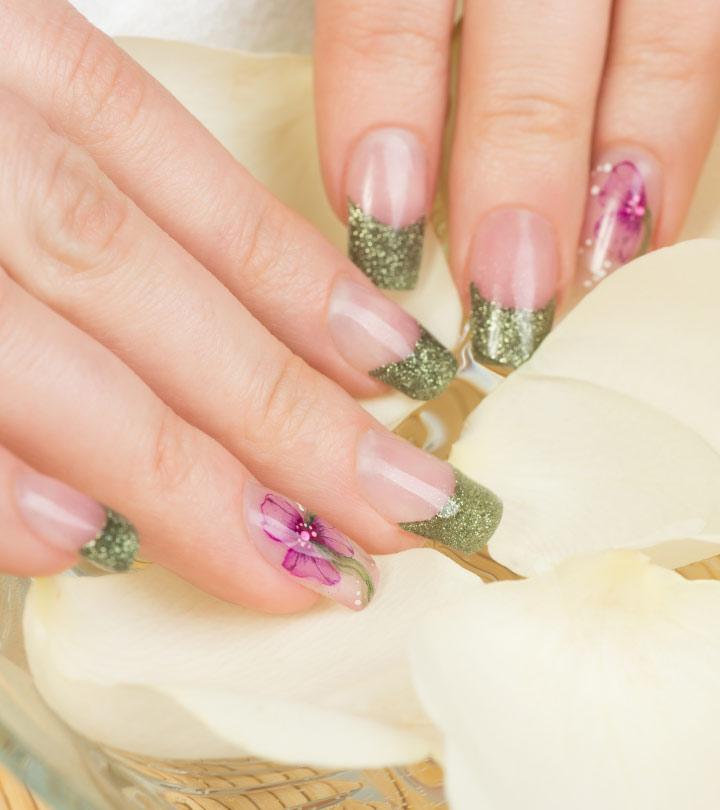 With the economic boom in the IT hub Hyderabad, emerging fashion trends are fast catching up. In recent times the city has seen more and more people dabbling in niche fashion trends such as nail art. Let's explore the popular nail art spas in Hyderabad and what they have to offer in terms of expertise and services. This list of top ten nail art salons in Hyderabad should be helpful even as you make your choice as to where to get your nail art done.
Top Ten Spas For Nail Art Hyderabad:
1. Juice Salon:
This upcoming salon with an emphasis on innovation and the newest trends is one of the most happening places in Hyderabad for nail art and other nail treatments. The nail art experts here specialize in a variety of nail art categories such as bridal nail art, abstract nail art, motifs and logos.
Address: 8-2-590/B, Road – 1, Banjara Hills, Hyderabad 500034
Rating: 4/5
2. Lakme Beauty Salon Malaysian Township:
Considering this brand has a wide range of products and accessories for your manicure needs it's only natural that you are bound to come across a nail art expert at a Lakme salon. Visit here to beautify your nails with nail art and you can choose from a variety of designs and different nail art methods.
Address: Yoshada Pride Complex, 1, 1st Floor, KPHB Colony, Malaysian Township, Hyderabad 500072
Rating: 4.5/5
3. Kolors Health Care India Private Ltd:
Whether you are looking for simple nail stickers or the more complicated water marble nail art method, it is all here at Kolors. Talk to the expert here, explain your design preferences or let them know if you have anything specific in mind and they are sure to deliver.
Address: 8-3-988/124, RA Chambers, 3rd Floor, Srinagar Colony, Hyderabad 500073
Rating: 4/5
4. Naturals Family Salon and Spa:
This family salon and spa is ideal for your Saturday getaway without ignoring your husband or kids, so while the rest of your family are enjoying a relaxing spa experience you can indulge in the fine art of nail painting. Have a look at their portfolio and choose from the impressive designs.
Address: 8-2-332/1-A, Road No 3, Banjara Hills, Hyderabad 500034
Rating: 4.5/5
5. Sujas Family Salon and Spa:
If you are looking for a family salon or spa to get your money's worth, Sujas Family Salon and Spa is worth a try. The nail art experts here place high importance on customer preferences so there's a good chance you will get exactly what you want.
Address: 103, VV Vintage Residency, Somajiguda, Hyderabad 500082
Rating: 4/5
6. Cravve:
Try the experts at Cravve for the latest trends and innovations in the field of nail art and you can be sure to carry home a piece of art on your finger tips. A bit pricey but well worth every penny, Cravve is here to stay.
Address: 8-2-608/18, Priya Nilayam, 101, 1st Floor, Road No 10, Banjara Hills, Hyderabad 500034
Rating: 4.5/5
7. Jawed Habib Hair and Beauty Salon:
It's difficult to be at a Jawed Habib salon and not have all your beauty needs met. Hence, the nail art experts here are a force to reckon with. Come here to indulge in the latest trends and designs in nail art.
Address: 6-3-349/20, Alpha Business Center, 1st Floor, Road- 1, Banjara Hills, Hyderabad 500034
Rating: 4/5
8. Anoo's:
This Beauty Salon has been around for some time now and has flourished on the basis of merit and expertise. Well worth a try, talk to the nail art experts here, explain your color and design preferences and you are sure to leave content with the work of art you paid for.
Address: 6-3-661, Somajiguda, Hyderabad 500082
Rating: 3.5/5
9. Studio 11 Salon and Spa:
This chain of beauty salons all across India has set up base in Hyderabad too and the city has embraced it. Experts in all sort of beauty treatments, the professional nail artists here will not disappoint you, book an appointment as soon as you can and you won't regret it.
Address:  Near Taruni Supermarket, Manikonda, Hyderabad 500075
Rating: 4/5
10. Blossoms:
Popular all over Hyderabad for their expertise, Blossoms is the place to be to experience the best in nail art. Experiment in color blending, trendy nail accessories and a wide range of designs and motifs. Try Blossoms and you are sure to be there again and then maybe again.
Address: Plot No: 2, 1st Floor, Chandragiri, Hyderabad 500015
Rating: 4/5
So which nail art parlours in Hyderabad you are going to visit? Shoot us a comment.
The following two tabs change content below.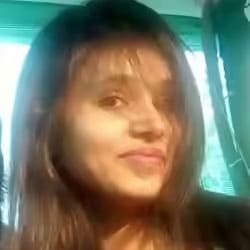 Jyotsana Rao is an engineering graduate from NIT, Nagpur, who discovered her love for writing during her undergraduate days. She is passionate about writing about everything related to beauty - makeup, fashion, hairstyles, skin care, or hair care. When this social media junkie isn't stalking the world of fashion and glamour, she loves spending her time traveling.