Top 10 Nail Art Spas In Kolkata
Make your nails match your mood and fancy with these intricate designs from experts.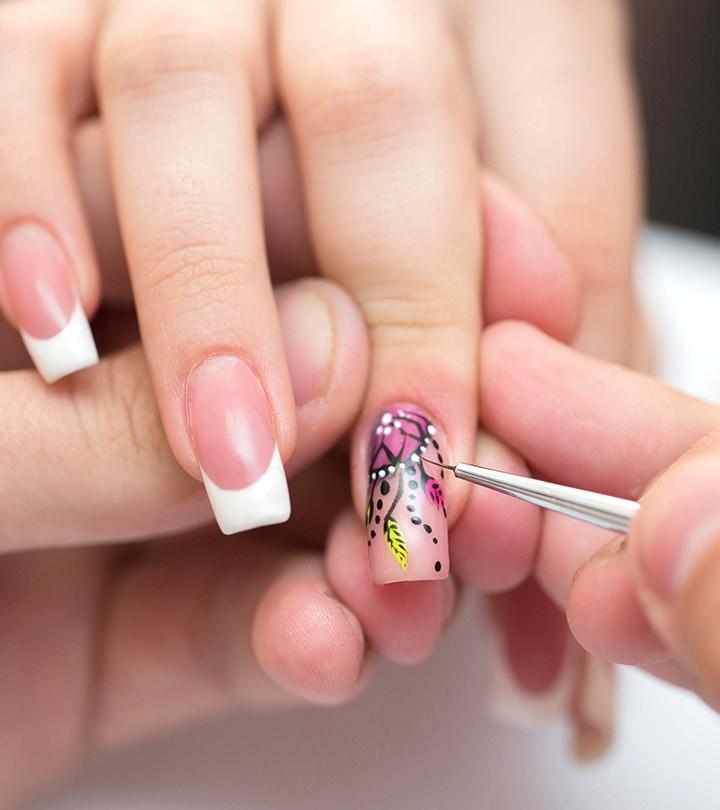 Kolkata is a metropolitan city and has a definitive place on the Indian fashion map. The people of this city are fast evolving in all things. They are truly fashionable, and the appeal of nail art hasn't passed them by. These top 10 nail art spas in Kolkata are a special treat for all the nail art lovers residing in the city. Keep scrolling to know them.
10 Best Nail Art Spas In Kolkata
1. Toppers:
This established salon is a treasure innovation and the newest trends are one of the most happening places in Kolkata for nail art and other nail treatments. The experts here experiment with colour, motifs and embellishments to come up with trendy art for your fingertips.
Address: 6/1 Sarat Bose Road, Ballygunge, Kolkata-700020
2. Lady:
Established in 1997, the Lady salon has many years of experience in the field of skin and beauty treatments. Lady salon offers affordable nail art and the experts here have ample amount of experience using a wide range of colours, extensions, glitter and embellishments to produce nail art that is bound to enthrall you.
Address: 77/2, Rai Mohan Banerjee Road, Baranagar, Kolkata
3. Tressbay:
Ekta Bhattacharya the owner of Tressbay salon is a name to reckon with on the basis of merit alone. If you are looking for nail art, Tressbay is the right place to be. The experts here play with bold colours, embellishments and nail piercings to create astounding pieces of art on your finger tips. It's only apt that you book an appointment with Tressbay as soon as possible. Choose from a wide range of nail painting techniques and colours and get yourself art that has everyone staring at your hands.
Address: 17/1F, 2nd Floor, Alipore Road, Near SBI Bank Branch, Alipore Kolkata
4. Juice Salon and Spa:
This chain of beauty salons all across India has set up base in Kolkata too and the city has a much more stylish place because of it. Experts in all sort of beauty treatments, the professional nail artists here will not disappoint you, book an appointment as soon as you can and you won't regret it.
Address: 11/1B, Ho Chi Minh Sarani, Jubilee Court, Ground Floor, Kolkata 700071
5. Nisha Nail Arts:
Popular all over Kolkata for their expertise, Nisha Nail Arts is the place to be to experience the best in nail art. They experiment in colour blending, trendy nail accessories and a wide range of designs and motifs. Try this nail spa in Kolkata and you are sure to be back to indulge in more excellence.
Address: Plot No 100, 20/1, Sahapur Colony, New Alipore, Kolkata 700023
6. Nail Studio:
Nail Studio boasts with an emphasis on nail treatments and art excels in using nail extension, permanent and temporary embellishments, rhinestones, a whole range of trendy colour and glitter. Their services are bound to leave the beholder spellbound and the customer very happy. This is also the place to be if you wish to learn nail art personally to indulge in as a hobby or practice or as a profession.
Address: 20/1, 1st Floor, Adjacent To Punjabi Dhaba, Ballygunge Phari, Ashutosh Choudhury Avenue, Kolkata 700019
7. The Nail Spa:
As the name suggests nails are the primary emphasis here and considering the fact that this place has given nail art and other nail treatments top priority. Women who walk in come out with more different trendy nails. Walk in or book an appointment and simply choose from a wide range of designs, motifs and embellishments or communicate your preferences and ideas and they are sure to be met.
Address: Near Shikshayatan College, No 5A/1A Lord Sinha Road, Elgin Road, Kolkata 700071
8. Gaalah Salon:
Get yourself trendy nail art using gel extensions, permanent or temporary embellishments and a wide range of colours at the Galaah Salon in Kolkata. This trendy salon has been serving the city of Kolkata for quite some time now and the city has embraced them with wide open arms.
Address: 206/B, Rashbehari Avenue, Beside MP Jewelers, Kolkata
9. Head Turners:
This Beauty Salon has been around for some time now and has made a name for itself on the basis of merit, expertise and excellence. Well worth a try, talk to the nail art experts here, explain your colour and design preferences and you are sure to leave content with the work of art you paid for.
Address: 32 Avani Riverside Mall, LG-9, Jagat Banerjee Ghat Road, Shibpur, Howrah, Kolkata 711102
10. Katha Tattoo Studio:
This tattoo studio is also making a reputation for itself as a trendy and innovative destination in Kolkata for excellence in nail art.
Address: 83B, 1ST Floor, Vivekananda Road, Girish Park, Kolkata 700006
If you are a nail art lover, you can get gorgeous nails with the latest trendy designs at many nail art spas in Kolkata. Toppers, Lady, Tressbay, Juice Salon and Spa, Nisha Nail Arts, Nail Studio, The Nail Spa, Gaalah Salon, and Head-Turners are a few nail art spas where you can get a stunning manicure. These spas are known for their expertise, and they offer services at various price points. If you are a resident of Kolkata, do visit any of the nail art spas mentioned above to give the perfect makeover to your nails.
The following two tabs change content below.