Top 10 Nail Art Tattoo Designs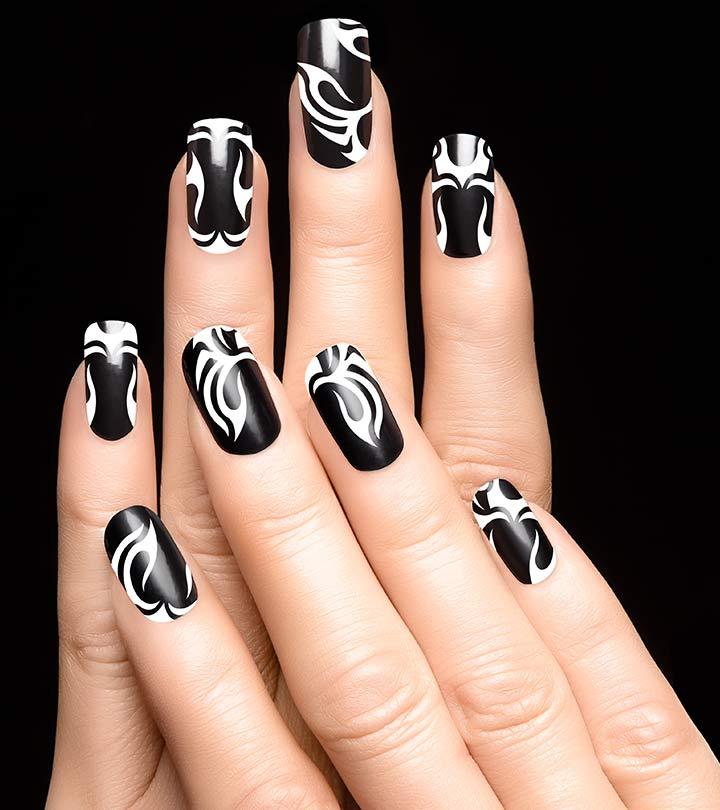 Nail Tattoos or nail art is in fact vastly different from the standard tattoo art, as it never involves piercing, pain or blood, and is most often just a combination of great nail varnish and hand painted designs. Nail art or nail tattoos are gaining popularity in leaps and bounds and if you still have not experimented with nail art tattoos, one of these top ten nail tattoos could be just the right start you require.
Top Ten Nail Art Tattoos:
1. Apple Nail Tattoo:
This trendy piece of art for the nail simply depicts multi colored apples set against a cream background. Make a note of how the multi colored apples created with shades of pink, yellow, orange, red and purple perfectly contrast with the cream monochrome nail varnish. This piece of nail art is a fashion statement.
2. Apple Green Nail Tattoos:
These pretty nail art nail tattoos created using the primary shade – apple green, are a thing to be desired. Have a close look at the cute little bows and hearts, and the shimmering green glitter that contrasts with the standard apple green nail varnish. Have this replicated on your nails by an experienced professional and you have miniature works of art on your fingertips.
[ Read: Top 10 Shamrock Tattoo ]
3. Floral Nail Tattoo:
Orchids, sunflowers and even a bluebird, this nail tattoo has it all. Notice how the delicate pastel shades of blue, yellow, green and pink are used. The intricate artwork truly makes this a piece desirable. To top it all, the tiny bluebird manages to push this piece of art many notches higher.
4. Bunny Nail Tattoo:
Everyone loves a bunny and this nail tattoo artist has evidently used that love to create a piece of tattoo nail art that is outstanding to say the least. It's difficult to ignore the stunning black silhouette of a bunny on these fabulous nails. Get this done on your nails by an experienced professional for maximum admirations from your friends and peers.
5. Ladybug Nail Tattoo:
This tattoo depicts a ladybug on one of the nails. The rest of the nails have ladybug print – black polka dots on scarlet red nails. All in all, this is one fabulous piece of nail artwork. Have this replicated on your nails and you are sure to grab eyeballs.
[ Read: Glitter Tattoos ]
6. Skylark Nail Tattoo:
This nail art tattoo depicting a pair of black skylark silhouettes amidst a background of delicate peach nail varnish has an undeniable attractive magnetism. Make a note of the delicately painted miniature skylarks. Grab a printout of this picture and rush to your nearest nail tattoo professional for some cutesy nail art.
7. Black Floral Nail Tattoo:
This nail tattoo has tiny delicate floral patterns created on a backdrop of shimmery yet translucent nail varnish. The black stripes drawn across the tips of the nails create a contrast effect that clearly accentuates this piece of nail art.
8. Pit-bull Nail Tattoo:
This nail tattoo depicting a pit-bull could clearly be a dog lover's delight. I admire how the maroon glitter nail varnish that goes across the tips of the nails brilliantly contrasts with the nude peach nail varnish that covers the rest of the nails.
9. Initials Nail Tattoo:
This nail tattoo is just one example of how you can use your initials, or those of someone you love to spruce up your nails. Perhaps it may suit you well to pay a fashionable tribute to someone near and dear through a similar trendy nail tattoo.
10. Colorful Nail Tattoo:
Let these trendy and colorful nail tattoos make you the diva! Diamonds, hearts, a cat and a crown, these nail tattoos have it all. Have this replicated on your nails to be a reason of envy and admiration amongst your friends and peers.
[ Read: Tattoos ]
You can also download the nail art app for french nail designs, abstract, animal, bridal, floral, trendy and many more designs. Believe, you will love them and feel like trying them if you are a great nail art lover.
Image source: 1 , 2 , 3 , 4 , 5 , 6 , 7 , 8 , 9 , 10
The following two tabs change content below.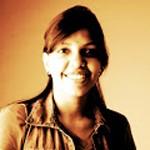 Latest posts by Shruti Goenka (see all)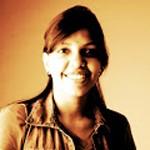 Shruti Goenka
Hi I am very passionate about makeup, fashion and health related topics, I always had a soft corner for makeup and beauty. I believe makeup has the power to enhance features and can turn flaws into strengths. Makeup keeps me busy and yet it gives me the opportunity to follow my passion.