Top 10 Nail Spas In Mumbai
The clichéd fact that Mumbai is the city of style and glamour is for good reasons. The people of Mumbai are fast to catch on to the emerging fashion trends and the same applies with nail art. If you reside in the city of Mumbai and long to experiment with nail art, it is apt that you read further into our list of the top ten nail art salons in Mumbai.
Nail Spa Mumbai – Top Ten Nail Art Spas in Mumbai:
1. Nail Art Academy:
Whether you want to beautify your nails with nail art or master this trendy art, the Nail Art Academy in Mumbai is the place to be at. With over nine years of experience in manicures and nail treatments, this nail art spa and institute led by Mr. Prashant Sonavane is where the excellence and expertise is.
Rating: 5/5
2. Kapil's Salon and Academy:
Choose from a wide range of nail art methods whether its hand painting, air brush techniques, gel extensions, acrylic extensions or permanent embossed nail art at Kapil's Nail Salon. This is yet another place to master nail art yourself through the guidance of expert trainers.
Rating: 4.5/5
3. Blush Salon:
Specializing in an array of beauty services, the nail art experts at Blush Salon do a great job at tuning in to customer preferences in designs and colors to produce nail art that is beautiful and flawless. A bit pricey and high end but the services are worth every rupee.
Address: Shop No 19, Satellite Garden Tower Phase-2, Film City Road, Goregoan East, Mumbai
Rating: 4/5
4. Juice Salon:
This chain of salons across India has set up base in multiple locations across Mumbai and has taken giant strides in making the city a more stylish place. Take your pick from a wide range of designs and techniques in nail art at the Juice Salon, you are simply spoilt for choice.
Address: 4-B, Royal Terrace Building, 1st Floor, Wodehouse Road, Colaba, Mumbai 400005
Rating: 4/5
5. Jawed Habib Salon:
The experts at Jawed Habib have mastered the art of nail painting so speak out your preferences and let them work their magic.
Address: Atria Mall, 161, 1st Floor, Dr. AB Road, Worli, Mumbai 400018
6. La Nail and Hair Extension:
No this nail spa is not in Los Angeles but in your very own Mumbai itself, as the name suggest the experts here specialize in nail art and nail extension. Take your pick from a wide range of nail extensions, designs and motifs, let the experts here handle the rest and go home truly content.
Address: Shop No 118, 1st Floor, Galleria Mall, Powai, Mumbai 400076
Rating: 4/5
7. Tip and Toe The Art Private Ltd:
With a strong emphasis on nail art and manicure treatments, Tip and Toe is Mumbai's specialist nail salon. Come here for a wide range of nail treatment and art and go back home totally satisfied. For sure, you will get a perfect nail art in Mumbai  from this place.
Address: Lower Ground, G/06, Infiniti Mall, New Link Road, Malad West, Mumbai 400064
Rating: 4.5/5
8. Nubar India:
Yet another specialist nail salon, Nubar India is a force to reckon with if you are looking for trendy or innovative nail art and even if you desire to master nail painting and nail art. Choose from a wide range of nail extensions, designs and motifs for your nails at this efficient and people friendly nail salon.
Address: A/22 Elco Arcade, Next to Globus, Hill Road, Bandra West, Mumbai 400050
[ Read: Best Top Coat Nail Polish ]
9. Professional Family Salon:
This unisex salon as the name suggests is for the whole family so even the rest of your family can take their pick from a range of beauty and hair treatments you can indulge in the fine art of nail painting and embellishments.
Address: Shop No 1 and 7, Vincent Court, Dadar East, Mumbai 400014
Rating: 3.5/5
10. Benzaii Unisex Salon:
Last but definitely not the least on the list, The Benzaii salon is a known name in Mumbai for years now; however, that does not stop them from mastering a comparatively new art such as nail painting and designing. Well worth a try, the Benzaii Salon is both affordable and accommodating.
Address: Shop No 3, Silver Dunes Apartment, Hastikar Marg, Tata Press Lane, Prabha Devi, Mumbai 400025
Rating: 4/5
[ Read: Nail art ]
So, which one are you going to try? Which nail spa Mumbai you are going to visit? Shoot us a comment.

The following two tabs change content below.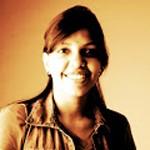 Latest posts by Shruti Goenka (see all)