21 Best Organic, Mineral, And Natural Sunscreens Of 2019
What is an organic, mineral, and natural sunscreen? Was it the first question that popped in your mind right after reading the title? Simply put, this type of sunscreen doesn't contain any chemicals. It is extremely gentle on your skin and is eco-safe. Sounds interesting, right? Scroll down to find out more about natural sunscreens and a list of the best natural, organic, and mineral sunscreens you can lay your hands on.
What Is A Natural, Organic, And Mineral Sunscreen? What Makes It Natural?
Sunscreens are of two types:
Chemical Sunscreens: This is a no-brainer. These sunscreens contain chemicals, especially oxybenzone, as their key ingredients. These chemicals let your skin absorb the UV rays. Chemicals sunscreens need 20 minutes to become effective as they need time to get absorbed into your skin.
Natural Sunscreens: Also referred to as mineral-based or organic sunscreens, these contain minerals, such as titanium dioxide and zinc oxide, which reflect UV rays. These sunscreens have an immediate effect (you can apply and walk out into the sun immediately) as the minerals will not get absorbed into your skin. This is why these sunscreens are considered gentle and safe.
Both protect your skin – but in different ways. If you prefer the natural way, here's the list of natural sunscreens that you cannot miss.
10 Best Organic, Mineral, And Natural Sunscreens
1. Biossance Squalane + Mineral SPF 45
The product claims to be a non-greasy mineral sunscreen that can also double as a makeup primer. It is lightweight and offers a smooth finish, making it a perfect base for your foundation. It keeps your skin hydrated and protects it from UV rays.
Pros
SPF 45
Non-greasy
Lightweight
Preps and primes the face
Mild fragrance
Cruelty-free
Cons
None
2. CoTZ Sensitive
Dermatologists recommend this mineral-based sunscreen. This product is formulated to suit extra sensitive skin. With SPF 40, this sunscreen blocks UV rays and prevents sun damage. It doesn't smear and can be an excellent base for your makeup.
Pros
100% oil-free
Preservative-free
Doesn't contain parabens, gluten, and phthalates
Water-resistant (for 40 minutes)
Non-greasy
Cruelty-free
Doesn't irritate your skin
Cons
None
3. Kypris Pot Of Shade Heliotropic
This product is rich in botanical extracts. It is gentle yet effective and shields your skin from UV rays. It has a non-whitening formula that preps and primes your skin and gives it a luminous radiance. It has a calming impact on the skin and is suitable for hypersensitive skin.
Pros
SPF 30
Gluten-free
Sulfate-free
Cruelty-free
Eco-friendly packaging (glass packaging)
Non-greasy
Spreads easily
Can double as a primer
Cons
None
4. MD Solar Sciences Mineral Creme
This product not only functions as a sunscreen but also doubles as a moisturizer under your makeup. It is incredibly lightweight and has a silky smooth texture that blends into your skin easily, without leaving a whitish film on it. It is water-resistant and so gentle that it can be used on babies (6 months and older).
Pros
Recommended by the Skin Cancer Foundation
Fragrance-free
Paraben-, gluten-, and cruelty-free
Non-comedogenic
Contains vitamin C
Oil-free
Broad-spectrum (SPF 50)
Cons
None
5. Alba Botanica Hawaiian Sunscreen
This is an eco-friendly spray sunscreen that is extremely convenient to use, especially for reapplication. It has a broad spectrum (SPF 50) and contains natural extracts. It is water and sweat resistant and keeps your skin nourished.
Pros
Easy to apply (and reapply)
Travel-friendly
Doesn't irritate your skin
Water-resistant (up to 80 minutes)
Can be used on kids (over six months)
100% vegetarian
Cruelty-free
No parabens, sulfates, and phthalates
Cons
None
6. TIZO 3 Mineral Sunscreen
This is a tinted facial sunscreen that has a silky smooth texture. It is extremely lightweight and gives your skin a velvety smoothness. It can be used instead of your regular BB or CC cream or foundation or as a primer for your makeup. It is non-greasy and gives a matte finish.
Pros
Gluten-free
Doesn't contain dye and oils
Fragrance-free
Doesn't contain preservatives
Doesn't contain any chemicals
Cons
Price
7. Neutrogena Sheer Zinc Face Dry-Touch Sunscreen
Made with 100% zinc oxide (naturally sourced), this sunscreen is the ultimate shield for your skin. It not only protects your skin from UVA rays and signs of aging but also blocks UVB rays to eliminate the risk of sunburn. The dry-touch technology of this formulation gives you a non-greasy finish. It is water-resistant (for 80 minutes) and will not leave a white film on your face and can be used under makeup.
Pros
Fragrance-free
Phthalate-, dye-, and chemical-free
Hypoallergenic
Non-comedogenic
Non-oily
Cons
None
8. Blue Lizard Australian Sunscreen
Australia is known for its harsh sun and climate. This product is tested with Australian standards to offer ultimate sun protection. The formulation is made using high-action mineral technology that prevents sunburn and protects your skin from harsh and intense sun rays. It has a smart bottle technology, where the bottle changes color under UV rays.
Pros
SPF 30
Dermatologist recommended
Sweat and water-resistant (for 80 minutes)Doesn't cause breakouts
Cons
None
9. Alba Botanica Sensitive Mineral Sunscreen
This mineral sunscreen lotion is specially formulated for sensitive skin. It contains green tea, aloe vera, and chamomile extracts that soothe and calm sensitive skin. It has a broad spectrum (SPF 30) and is extremely lightweight.
Pros
100% vegetarian
Cruelty-free
No parabens, synthetic fragrances, and phthalates
Water and sweat-resistant (for 80 minutes)
Biodegradable material
Cons
None
10. Thinkbaby SPF 50 Sunscreen
Don't let the name fool you! Although it is meant for babies, even adults can use this sunscreen. It has a mineral-based formula and a broad spectrum of SPF 50. It protects your skin from both UVA and UVB rays.
Pros
Safe ingredients
Water-resistant (up to 80 minutes)
Non-greasy
Doesn't irritate the skin
Nice fragrance
Cons
None
11. Farmacy Green Screen Daily Environmental Protector
This lightweight mineral sunscreen is loaded with natural extracts (marigold and black chokeberry) and antioxidants. It feels amazing even under makeup and does not give you that whitewashed look. It also supports collagen development.
Pros
Contains titanium and zinc oxide
Patent protected ingredients (Echinacea purpurea)
Non-greasy
Easy to apply and lightweight
Cons
None
12. Babo Botanicals Sheer Zinc Sunscreen
This sunscreen feels like a lightweight mist on your skin and makes you feel refreshed instantly. It is perfect for sensitive skin as it contains organic ingredients that calm and soothes your skin. Although it is meant for adults, the ingredients make it safe for babies as well.
Pros
100% non-nano zinc oxide
Water and sweat-resistant (up to 80 minutes)
LightweightHypoallergenic
Contain natural extractsFragrance-free
Spray bottle
Cons
None
13. All Good Organic Sunscreen Butter
The best thing about this product is that despite its thick consistency, it feels extremely light on your skin. It has SPF 50 and 25% zinc oxide. It provides complete protection from both UVA and UVB rays and is a great option for prolonged outdoor activities.
Pros
Organic ingredients
Water-resistant (up to 80 minutes)
EWG verified (top rated)
Cons
None
14. Badger Zinc Oxide Sunscreen Cream
This sunscreen contains only five ingredients and is one of the best sports sunscreens available in the market. It is water-resistant and best suited for those who indulge in sporting activities under the sun for extended hours (such as surfing, biking, running, swimming, hiking, and snowboarding). It protects your skin from the sun, cold, and wind and keeps it nourished for long.
Pros
No added scent
Sweat and water-resistant (lasts 80 minutes)
No chemicals (oxybenzone and octinoxate)
Cruelty-free
Sunflower oil-base
Recyclable packaging
Biodegradable
Phthalate- and BPA- free
Cons
A bit thick
Leaves a white film on the skin (needs to be massaged well)
15. Drunk Elephant Umbra Sheer Physical Daily Defense
This sunscreen has a creamy texture and contains antioxidants that nourish and moisturize the skin. This brand is well known for its excellent quality control. The product has a beige tint, but it works well on different skin tones and does not give a chalky look.
Pros
Doesn't contain alcohol
Silicone-free
Chemical-free
Contains zinc oxide, vitamins, and fruit enzymes
Cons
A bit greasy
16. Sanre Sparkling Aloe Solar
This is another mineral sunscreen that is highly rated by EWG. It contains both zinc oxide and titanium dioxide. The formula feels smooth on your skin and is specially created for sensitive and acne-prone skin.
Pros
Lightweight
Moisturizing
SPF 30
Contains natural ingredients
Cons
A bit greasy for oily skin
17. Juice Beauty SPF 30 Sport Sunscreen
Sports sunscreens are usually on a thicker side, and this product is no exception. However, unlike other sports sunscreens, this one will not leave a chalky layer behind. It has SPF 30 and contains 20% zinc oxide. It is meant for providing long-lasting sun protection during outdoor activities such as hiking, running, cycling, and running. It is suitable for acne-prone skin.
Pros
Water-resistant
Contains soothing aloe vera and organic ingredients
The non-nano natural mineral zinc
Blends easily
Cons
The smell (can be overpowering for some)
18. Goddess Garden Daily SPF 30 Moisturizer
This product contains 19% zinc oxide and has SPF 30. This sunscreen provides great protection. It feels smooth on application and can be used beneath your daily makeup. The best part is, it contains chicory root extracts that have a firming effect on your skin.
Pros
Fights signs of aging
Hydrating formula
Contains only natural extracts
No parabens
No synthetic fragrance
Cons
May feel a bit sticky
19. Thank You Farmer Sun Project Shimmer Sun Essence
This sunscreen feels more like a shimmery primer on your face. It is very easy to apply and contains beeswax and shea butter. It also has a brightening effect on your skin. It is a non-greasy formula with SPF 30. However, this not completely a physical or natural sunscreen – it is a mixture of both.
Pros
Contains natural extracts
Brightening effect
Makes the skin radiant
Easy to apply
Lightweight
Non-greasyDoesn't irritate the skin
Cons
20. 100% Pure Everywhere Sun Stick
This formulation delivers broad coverage (SPF 30) and contains both zinc oxide and titanium dioxide. It is gentle on all skin types, including baby's skin (over six months), and can be used on the face as well as the body.
Pros
Gluten-free
100% vegetarian
100% organic ingredients
Water-resistant
Hypoallergenic
Non-comedogenic
PABA-free
Cons
Greasy
Overpriced for the size
21. Nature's Brands SPF 30 Face And Body Lotion
This organic sunscreen is top-rated by the Environmental Working Group (EWG) for being non-toxic. It is fragrance-free and contains 20.5% non-nano zinc oxide, organic jojoba oil, lavender oil, and other natural ingredients.
Pros
No synthetic fragrance
Dye-free
No chemicals (octinoxate and oxybenzone)
Good for sensitive and acne-prone skin
Doesn't irritate your skin
Cons
A bit thick
May give a whitewashed look if applied liberally
All these mineral sunscreens are mild and do not irritate hypersensitive skin. However, many people complain of a whitish layer on the skin after applying mineral sunscreens. To avoid that, take your time and massage the product thoroughly and well before you put on your makeup. Keep in mind that the minerals sit on your skin surface and do not get absorbed. So, you need to apply sunscreen properly.
Are you a fan of natural sunscreens? Which one is your favorite? Leave your feedback in the comments section below.
Recommended Articles:
The following two tabs change content below.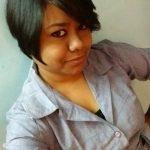 Latest posts by Ramona Sinha (see all)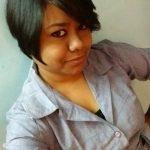 Ramona Sinha
Ramona has a Master's degree in English Literature. She believes that beauty begins with a good skin care regimen and is on a mission to eliminate all toxins from her routine. She helps readers select products and ingredients specific to their skin type and gives out tips to keep their skin healthy in a natural way. When Ramona is not working or experimenting with a new skin care product or ingredient, her books and a passion for music, good food, and traveling keep her busy.