How To Protect Natural Hair In Winter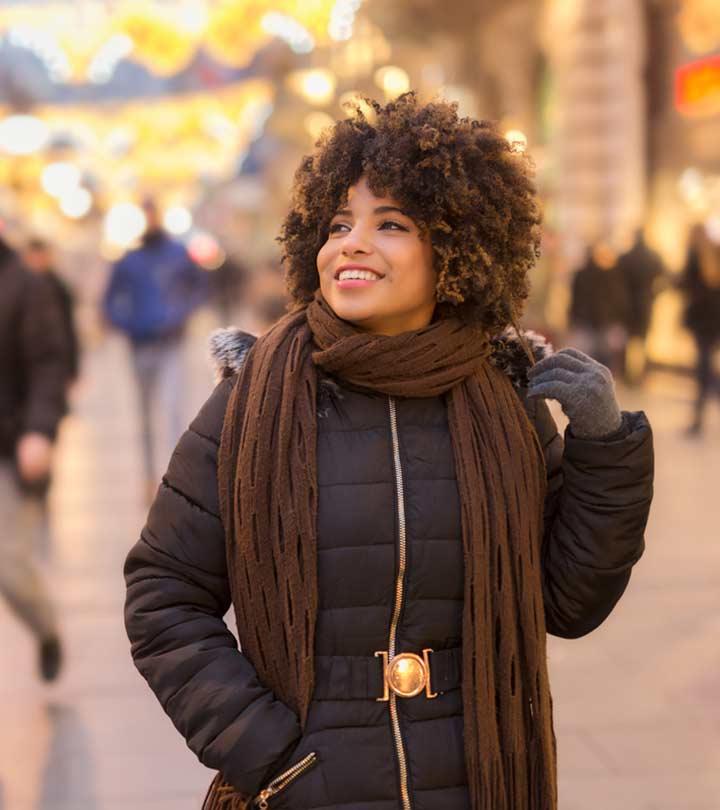 Cozy evenings, warm blankets, hot coffee, and holiday tunes – that's how we love to picture winters. However, it may not be the same for your natural hair. Winter can turn your scalp dry and make the hair frizzy, rough, unmanageable, and brittle.
Luckily, there are a few things that you can do to fend off these seemingly difficult winter hair problems. Keep scrolling to understand why winter is so harsh on your hair and learn how to keep hair woes at bay.
Why Does Winter Harm Your Natural Hair?
The cold air during winters lacks moisture and can raise the hair cuticles. As a result, the moisture escapes from your hair strands, causing further dryness and making the hair brittle and breakage-prone.
The heating devices and blowers inside your home make the air dry. When you step inside, the dry and warm air causes further moisture loss, leaving your strands dehydrated.  Winter can dry out the scalp, cause flakiness, affect its overall health, and trigger hair loss.
Natural hair is fragile and weak, and winter can aggravate hair-related issues – unless you follow a proper winter hair care routine. Scroll down to learn ways to protect your natural hair from the cold-weather assault.
11 Simple Winter Hair Care Tips To Protect Natural Hair
1. Avoid Frequent Shampooing
Frequent shampooing strips the natural oils from your scalp and hair. Wash your hair only once a week during winters. Embrace co-washing (conditioner-only washing) during this season. Use an ultra-hydrating conditioner to keep the hair strands replenished and healthy.
2. Stop Taking Hot Showers
Nothing feels better than a hot shower on a cold winter day! But a hot shower can strip the scalp of its natural oils. So, for the sake of your scalp and hair, shower with lukewarm water.
3. Hydrate And Moisturize
Your hair needs extra moisture for protection. Glycerin, aloe vera, shea butter, jojoba oil, and avocado oil are great for keeping your scalp and hair moisturized in the cold weather. You may use hydrating hair serums with these ingredients to prevent moisture loss and nourish your dry strands.
4. Deep Condition Often
Deep condition your hair at least once a week. The humectants in deep conditioners and masks will nourish your hair and reduce breakage and damage.
Use oil treatments for dry hair and scalp. You may use coconut, olive, argan, almond, and jojoba oils for extra nourishment. However, if you have dandruff, it is better to consult a dermatologist for treatment.
5. Avoid Blow Dryers
Blow drying can further dry out the hair. Stay away from hair dryers during the colder months. Instead, wrap your wet hair in a microfiber towel and gently squeeze the excess water. Microfiber towels speed up the drying process and are gentle on the hair. Also, avoid heat styling tools to minimize damage.
6. Avoid Using Tight Winter Hats
Tight winter hats and beanies do not allow your hair and scalp to breathe and cause dryness and static. Instead, opt for loose-knit hats, caps, and silk scarves.
7. Get The Humidifier Going
As temperatures drop and the heating systems in your office and home clank on, the air around you can get dry, making it difficult to protect your natural hair in the winter. Use a humidifier to maintain the moisture levels in your home and office. Adjust it to maintain 30-50% humidity levels to prevent dryness.
8. Maintain A Healthy Lifestyle
The holiday season tends to spell doom for most of our healthy habits. Avoid the temptation to gorge on unhealthy and comfort foods. Follow a balanced diet. Consume veggies, dairy products, whole grain, seafood, poultry (eggs and chicken), nuts, and seeds to maintain a healthy body and hair. Also, make sure to stay hydrated.
9. Go Easy On Those Chemical Treatments
Hair coloring, perming, and styling can change your natural hair texture altogether and amplify the damage. Take a break from chemical hair treatments, coloring, and bleaching during winters. Instead, go for spa treatments and use DIY hair masks to keep your hair shiny and bouncy.
10. Brush Your Hair The Right Way
Be it summer or winter, rough combing, brushing wet and damp hair, and teasing causes hair damage. To prevent that, brush your hair the right way. Start combing your hair a few inches off the hair ends. Work your way up the hair strands gradually and use short strokes to ease out any knots and tangles.
11. Trim Your Hair
Regular trims will get rid of split ends and prevent hair damage. Trim the hair ends every six weeks or so.
While these tips work for most natural hair types (types 3 and 4), caring for 4C natural hair can be tough. Follow these tips to maintain 4C hair during winters.
How To Care For 4C Hair In The Winter
Include pre-poo or hot oil treatments in your winter hair care regimen. This will help your hair combat dryness.
Go for regular scalp massages and deep conditioning.
Try the Liquid Oil Cream (LOC) technique to keep your hair hydrated and moisturized.
Seal the hair ends with oil or heavy plant oils like shea or cocoa butters to lock in moisture.
Switch to protective hairstyles like twists and braids to guard your hair against damage and retain its length.
Protective hairstyles can shield your hair from daily wear and tear during the harsh weather. Here are a few tips.
Hairstyling Tips For The Cold Weather
Try wearing your hair in a twisted bun or opt for hairstyles like French braids, knotless braids, or jumbo twists.
Do not tie your hair too tightly to avoid traction.
Always detangle your hair before trying any hairstyle.
Apply lubricating oils and heavy cream moisturizers to keep the hair soft and hydrated. This also makes hair styling easy.
Summing It Up
Winter brings along a whole lot of hair problems, especially for natural hair. You can easily avoid them with a proper hair care routine. Follow the tips mentioned in the article to give your curls extra care and keep them healthy, shiny, and strong during the harsh weather.
Recommended Articles
The following two tabs change content below.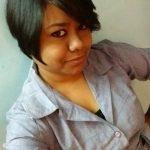 Ramona is a journalist-turned-content writer. She holds a Master's degree in English Literature and has been writing for the digital world for over five years. She specializes in writing for Skin Care. She has done a certificate course titled 'Dermatology: Trip To The Skin', offered by Novosibirsk State University. She believes that beauty begins with a good skin care regimen and is on a mission to eliminate all toxins from her routine. She helps and guides readers in selecting products and ingredients specific to their skin type/issue. When Ramona is not working, her books and passion for music, good food, and traveling keep her busy.