Natural Hair Night Routine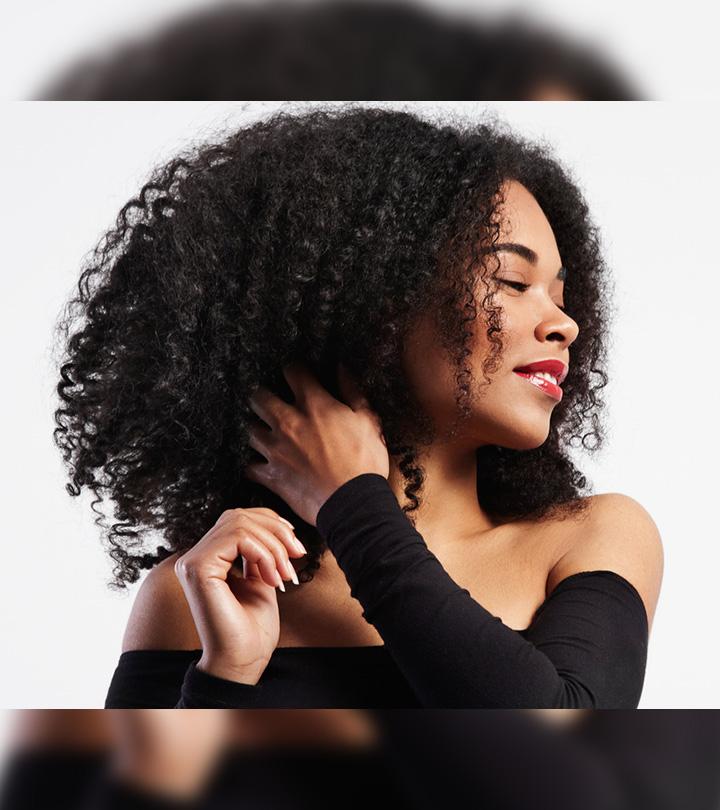 Taking care of your hair at night is as important as you take care of it during the daytime. This is especially true if you have curly kinky hair and do not want to end up in messy tangles. It is not enough to just use organic shampoos and conditioners. To keep those natural tresses healthy, do not miss out on your natural hair care routine at night. A 15-20-minute regimen before going to bed will help protect your curls and prevent breakage and dryness.
This article lists 5 simple ways to take care of your natural hair at night.  Scroll down to check out what they are.
5 Tips For Maintaining Natural Hair At Night
1. Moisturize Your Hair
Moisturizing is the first step of your natural hair night routine and should not be missed. Infusing some moisture into your hair ensures that it is not dry and frizzy the next morning.
Spray water on your hair or apply a leave-in conditioner to keep it hydrated. You can also opt for coconut or almond oils. However, do not soak your hair with water, oils, or conditioners, as an overdose of moisture can weigh your strands down.
2. Detangle Your Hair
Always use your fingers to detangle any knots gently before going to bed. You can also use a wide-toothed comb.
To ensure that the hair remains tangle-free even while sleeping, divide your hair into sections and tie it loosely into braids or chunky twists.
3. Massage Your Scalp
According to research, a regular scalp massage helps make your hair thick and stimulate hair growth (1). After your hair is moisturized and detangled, massage your scalp with your fingertips. This will help promote healthy hair growth.
For best results, use coconut, almond, or diluted essential oils while massaging your scalp.
4. Choose Protective Hairstyles
Tie your hair in protective hairstyles to keep your curls safe from damage. These low manipulation hairstyles protect your locks from tangles, frizz, and breakage while you sleep.
Depending on how you want to style your hair the next day, you can choose a protective hairstyle from the following types:
If your hairstyle the next day involves curls or plaits, tie your hair in loose braids. Your hair will get flawless definition and become easier to manage. Section your hair in 5 to 6 bunches and twist it into small ponytails. Twisting and plaiting your hair also helps stretch out your curls and keep them in shape.
As the name suggests, this method involves pulling your hair back into a high ponytail – like a pineapple. The pineapple method prevents your hair from getting flat and adds volume to it the next day.
If you have short natural hair, pull your hair into 4 or 5 mini-pineapples to preserve its moisture and shape.
The tuck and roll are for those who have no hairstyle in mind and wish to protect their hair. Gather your hair and tie a low ponytail. Twist it to form a roll and tuck the hair with a clip behind your head. The tuck and roll hairstyle can help in keeping your curls less messy and intact.
Note: Do not pull your hair back tightly. This might cause scalp discomfort and hair breakage.
5. Use A Satin Pillowcase
Always use a satin pillowcase instead of cotton or synthetic ones to prevent static, frizz, and flyaways. Sleeping on a cotton pillowcase can be comfortable, but it absorbs the hair's essential oils and moisture. This can make your hair extremely dry and frizzy the next day. You can also wear a bonnet or wrap your hair with a silk or satin scarf to prevent tugging and snag.
In Conclusion
Even if you have had a long day at work, spending a few minutes on a nighttime hair routine can make all the difference. The tips listed above can help prevent your hair from getting dry and tangled. There you have it, ladies! Try the nightly rituals for your natural hair and maintain your curls like a pro.
Recommended Articles
Sources
Articles on StyleCraze are backed by verified information from peer-reviewed and academic research papers, reputed organizations, research institutions, and medical associations to ensure accuracy and relevance. Read our editorial policy to learn more.
Standardized Scalp Massage Results in Increased Hair Thickness by Inducing Stretching Forces to Dermal Papilla Cells in the Subcutaneous Tissue
https://www.ncbi.nlm.nih.gov/pmc/articles/PMC4740347/
The following two tabs change content below.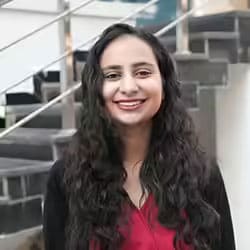 Arshiya Syeda is an editor and certified counselor. Ever the lover of the written word, she served on the editorial boards of her school and college newsletters. Writing articles on hairstyles, hair care, and nutrition helped her combine her love for reading, writing, and research. As an editor, she helps her team members deliver polished and meticulously researched content. Arshiya is fluent in English, Urdu, and Hindi and aims to become a multilinguist by learning German and teaching herself American Sign Language (ASL).