How To Choose The Best Neutral Hair Color For Your Skin Tone
This handy guide helps you choose the hair color suitable for your skin tone.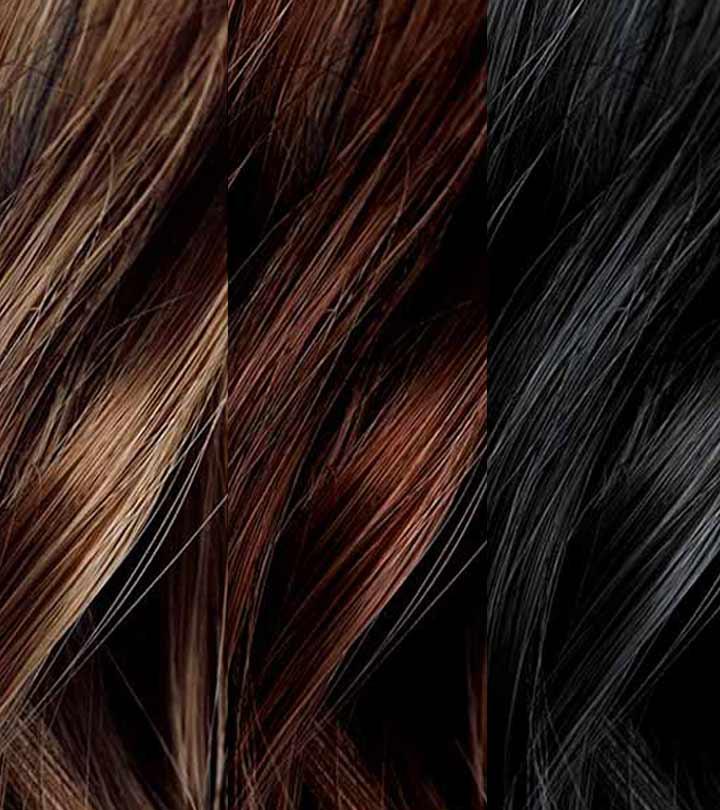 You may have heard of warm and cool hair colors. But what are neutral hair colors? To help you figure it out, we have put together a neutral hair color guide.
Your hair color is determined by your genes. However, it does alter over time due to a variety of environmental factors and lifestyle changes. Most people are not happy with their natural hair color. While some use hair dyes to disguise their grays, others use colors to get a new look. Warm and cool tones are commonly used to classify hair color. Shades with a yellow undertone are described as "warm" and shades with a blue undertone are termed as "cool." However, there are also neutral hair colors out there. Keep reading to learn all about neutral hair colors!
What Are Neutral Hair Colors?
Neutral color does not have any particular tone but can be compared to the color of the sand at a beach. Ahh, what a poetic description of hair color! The problem with neutral color is that it does not show up in one application and needs at least a couple of applications to really shine through. When applying a neutral color, one should always ask the hairstylist to touch up with a color gloss in between applications as it will keep away unwanted tones. Neutral color can also be compared to ashy color. The only difference being that ashy is darker than neutral tone. If one wants to get the perfect neutral tone, then one should get the ashy color done and after that, shampoo at least two to three times, so that the ashy color slowly fades away and makes way for the perfect neutral color.
The only problem with this is that nobody wants to shampoo a couple of times and achieve the perfect color. What everyone looks forward to is to walk out of the salon with a head full of perfectly colored hair. But that's asking for way too much from the stylist. We need to put in some effort if we want our hair to look good. It is also important to condition the hair on a regular basis when applying neutral hair color. Neutral color starts getting dull with repeated washing; therefore, to bring back the gloss and shine, one must condition the hair.
Quick Tip
Shades of beige, cream, or nude are excellent choices for beginners to experiment with neutral blonde balayage, as these colors are always on trend.
Advantages of Neutral Hair Colours
The advantage of a neutral color is that it compliments almost all skin tones – fair, medium or dark. The only point one should consider before applying neutral color is that whether it enhances or flatters one's looks.
Neutral hair colors suit both warm and cool skin tones. Hair colors such as black, light and dark shades of brown can be termed as neutral colors as they pair up nicely with all skin tones.
People with a cool skin tone should always opt for a neutral shade as they are already fair and have a tint of olive on their skins. Fair-skinned people should avoid red or golden blonde but rather stick to ash or other neutral tones.

If one does not want to experiment too much but rather wants their hair to be of one color from roots to the tips, then one should consider a neutral color. To achieve a neutral or an ashy color, one should first go to a professional and remove all traces of previously applied color from their hair. But if one is dyeing the hair on their own, then one should always buy a dye with the word 'ash' or 'neutral' in the color name.
Generally, white, black, and brown shades are considered neutral in terms of hair color. However, brown is the true neutral color when it comes to hair. Neutrals from black to the palest blonde, looks great on most people.
Trivia
Most neutral hair colors have a weightless formula. Therefore, they give you full coverage without burdening your hair with a rich color. They let your hair breathe and absorb the color's hydrating properties easily.
Infographic: 6 Things To Consider When Choosing Neutral Hair Colors
Neutral colors look wonderful on most skin tones and undertones and may help conceal gray hair. They are ideal for anyone who wants to update their hair color without dramatic changes. These shades add a glossy sheen to the tresses. However, not all neutral shades may complement all skin tones. There are a few other factors you should consider before opting for a neutral color. Check out the infographic below to learn more.

Neutral hair color tones are often a blend of equal portions of the three primary colors. These hues are commonly used to hide white or gray hair because they provide full coverage and distinct tones. This neutral hair color guide will give you all the information you need to get started on these innocuous yet beautiful hair dyes. However, neutral color schemes are inappropriate if you desire a dramatic hair transformation. In such cases, try opting for more daring hues, such as blonde or copper.
Frequently Asked Questions
Do neutral hair colors look good on everyone?
Neutral hair colors look good on everyone because they suit warm and cool undertones and fair, medium, and dark skin tones.
What is the difference between natural and neutral hair color?
Natural hair colors are single pigment colors. They can be warm (gold, honey, caramel, light brown, light auburn) and cool (dark brown, ash blonde, and dark auburn). Neutral hair color is a balanced mix of all primary colors. Generally, brown, white, and black shades are considered neutral.
Key Takeaways
Neutral hair colors lie between warm and cool ones and are suitable for most skin tones.
They require multiple application sessions for the color to come through as intended.
Shades of white and black are neutrals and brown is considered to be a truly neutral color for it complements every skin tone.
Neutral colors can lose their shine over time, hence remember to condition your hair for the glossy look.
Usually an equal mix of the three primary colors is what results in neutral hair color tones, and they are generally provide full coverage and distinct hues.