How To Tell If Your Baby Hairs Are New Hair Growth Or Hair Breakage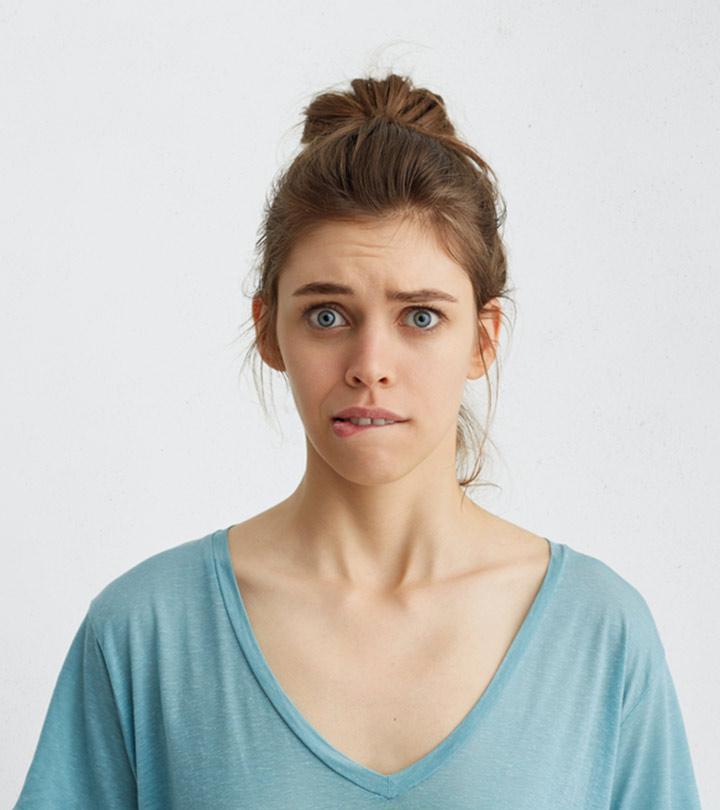 The sudden appearance of small, fine hairs around your hairline could be a sign of new hair growth. But, is it? Could those baby hairs actually be a sign of hair breakage? We debunk that mystery in this article. Keep reading to understand what your baby hair could mean and how to treat any potential hair breakage.
What Are Baby Hairs?
Baby hairs, also known as "peach fuzz", are fine, small hairs around your hairline. If you make a ballerina bun, these hairs can be easily seen at the nape of your neck, sideburns, and forehead. Their texture is quite different from that of your actual hair. Also, they almost never lay flat. The only way to style or tame baby hairs is using a hair gel or wax or/and securing them with bobby pins.
Could these baby hairs mean hair breakage? Or are they just signs of new hair growth? Check the following section to know more.
How To Tell The Difference Between New Hair And Hair Breakage
Baby hairs that feel soft and fine indicate new hair growth. But those that are rough, dry, or with split ends could mean hair breakage. The hair breakage could be a result of frequent use of heat styling tools, harsh chemicals, and improper hair care.
If your hair has all the signs of hair breakage, there are ways to reduce it. We have discussed the methods in the following section.
How To Stop Hair Breakage Around Your Hairline?
Use Deep Moisturizing Treatments
Deep moisturizing treatments like applying coconut or olive oil, shea butter, avocado mask, or getting a hair spa treatment once a month, work wonders to reduce hair breakage.
Warm the coconut oil and massage it into your baby hairs and all over the scalp. Gently massage in a circular motion. Wait for 30 minutes or leave it overnight before washing. Repeat twice a week.
You can also apply avocado and yogurt mask once a week. Mix half an avocado and 3 tablespoons of yogurt. Apply the mixture to your hair. Wait for 30 minutes before washing.
Shea butter is a great hair moisturizer. It works especially well if you have curly or kinky hair. Tie your hair up into a bun, separate the baby hairs, and apply shea butter to them. You can also apply the shea butter to your hair for added nourishment. Leave it in overnight before washing.
The steam used in spa treatments opens up the hair cuticles and allows the moisture to reach the hair shaft. Such treatments will soften your hair and reduce hair breakage. You can go for a spa treatment once a month.
A repairing shampoo is devoid of harsh chemicals that otherwise strip the hair of its natural oils. Use a good repairing shampoo to keep the baby hairs frizz-free, soft, and untangled. Also, keep your scalp clean by shampooing twice a week. Be wary of over-shampooing as it also can lead to undesirable results.
Use A Moisturizing Conditioner
Use a moisturizing and nourishing conditioner after you shampoo. A sulfate- and paraben-free conditioner works best to reduce hair breakage. Leave the conditioner in for at least 10 minutes before you rinse your hair.
Check The Water Temperature
The ideal water temperature is critical to reducing hair breakage. Use lukewarm water to wash and shampoo your hair. But use water at room temperature to rinse the conditioner. Warm water opens up the cuticles and allows deep cleansing of the hair strands. Water at room temperature (or cooler temperature) seals the cuticles, preventing frizz and reducing the chances of tangles and hair breakage.
Minimize Use Of Heat Tools
Heat styling tools strip the natural oils of the scalp and make hair prone to damage and breakage. Moreover, styling baby hairs with a heat styling tool is a challenge. You may instead use bobby pins, gel, or hair wax to tame them. Minimize the use of heat tools if you have hair breakage.
Apart from minimizing the use of heat tools, spraying a heat protectant on your hair further reduces damage. Use the heat protectant when you blow-dry, straighten, or curl your hair.
Protecting your hair from UV damage, pollution, and friction can also help reduce hair breakage. Wrap a silk or satin scarf when you step out in the sun.
These are the various ways you can reduce hair breakage and induce new hair growth. But what if these methods do not deliver the results you desire?
See A Specialist
If the aforementioned hair care tips do not show results in 4 to 6 weeks, see a dermatologist. Hair breakage could be a sign of an underlying nutrient deficiency or hormonal imbalance. Your dermatologist will be able to guide you with the right treatment options.
Final Thoughts
Baby hair, or peach fuzz, is most often a sign of new hair growth. However, overuse of heat styling tools or chemical treatments and an unhealthy diet can lead to hair breakage (that can be mistaken for baby hairs). Follow the methods mentioned in this post if you feel your baby hairs are a sign of hair breakage. Fix your diet and lifestyle too for better, long-term results.
Frequently Asked Questions
Why do I have a lot of new hair growth?
The hair growth cycle is one reason you may experience a lot of new hair growth. The anagen phase is the growth phase where you experience new hair growth on your scalp. However, new hair growth on other parts of the body, like the face, could mean hormonal imbalance.
Does hair breakage grow?
Yes, hair breakage can grow if there are no split ends. You also need to take proper care by applying coconut oil twice a week, using moisturizing shampoo and conditioner, applying a mask once a week, and going for a hair spa treatment once a month.
Does new hair growth on the scalp cause itching?
Yes, new hair growth can sometimes cause scalp itching. However, excess scalp irritation could be caused by dandruff or lice.
Can new hair growth be confused with crown hair breakage?
Yes, new hair growth can often be confused with crown hair breakage. However, you can tell the difference easily. Check the length of the individual hairs. Similar hair length is a sign of new hair growth. It not, it may mean hair breakage.
What to do if I have way more baby hairs than usual?
First, determine if those baby hairs are a sign of new hair growth or hair breakage. Softer baby hairs mean new hair growth. If not, you may have hair breakage; apply oils, go for spa treatments, and use hair masks once a week.
Recommended Articles
The following two tabs change content below.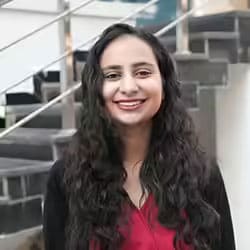 Arshiya Syeda is an editor and certified counselor. Ever the lover of the written word, she served on the editorial boards of her school and college newsletters. Writing articles on hairstyles, hair care, and nutrition helped her combine her love for reading, writing, and research. As an editor, she helps her team members deliver polished and meticulously researched content. Arshiya is fluent in English, Urdu, and Hindi and aims to become a multilinguist by learning German and teaching herself American Sign Language (ASL).