Why Niacinamide Is The Superstar Ingredient In Skin Care? Niacinamide is one of the most loved (and often overlooked) ingredients in the skin care industry. Wondering why skin care enthusiasts love it? Well, it's because niacinamide loves your skin back! It is one of the most studied ingredients that brighten and hydrate the skin, prevent aging signs, and reduce acne. Keep scrolling to understand how it can benefit your skin, why it is in almost all your skin care products, and how to use it.
What Is Niacinamide ?
Niacinamide is a cosmeceutical and a form of vitamin B3 or niacin. It is also known as nicotinamide. Vitamin B3 or niacin is an essential nutrient with multiple health benefits.
Vitamin B3 plays a major role in converting energy and maintaining the overall health of your skin, hair, and other organs. In addition, the vitamin is involved in several beneficial functions, such as:
It ensures the smooth function of the nervous system.
It regulates healthy cholesterol levels.
It helps break down carbohydrates into glucose.
It metabolizes fats and proteins in the body.
Niacin or vitamin B3 has two other forms that are widely used in cosmeceuticals – niacinamide (nicotinamide) and nicotinic acid. Both have different pharmaceutical activities, but people confuse between the two.
Niacin, Niacinamide, And Nicotinic Acid: What Is The Difference?
Despite sounding the same, niacin (vitamin B3), niacinamide (nicotinamide), and nicotinic acid are different forms of vitamin B3.
Niacin is available as an oral supplement. However, your body can make niacinamide from the niacin supplements you take. Nicotinic acid and niacinamide are available as topical solutions. The skin has nicotinic acid receptors, and as a result, nicotinic acid has a drug-mediated effect on the skin. It causes vasodilation (dilation of blood vessels), resulting in skin flushing. It may also affect blood pressure, body temperature, and pulse rate.
Niacinamide or nicotinic acid has no side effects and is widely used and studied for its multiple skin benefits compared to nicotinic acid. Let's take a look.
Benefits Of Topical Niacinamide
1. Anti-Aging Effects
Topical niacinamide raises the intracellular NADP 9 (niacinamide adenosine dinucleotide phosphate) levels. This cofactor works as a redox (a chemical reaction) coenzyme in over 40 cellular biochemical reactions to improve the skin texture, reduce wrinkles and fine lines, and inhibit photocarcinogenesis (biochemical events leading to UV-induced skin cancer).
2. Improve Skin Barrier Function
Topical niacinamide rebuilds keratin, a protein that keeps the skin firm and healthy. It also protects, maintains, and improves the skin barrier to maintain your skin health. It can improve the signs of photodamage and blotchiness and restore the compromised skin barrier. That is why niacinamide is often used in products for skin disorders like erythema (excessive dryness), rosacea, and psoriasis.
3. Promotes Ceramide Synthesis
Topical niacinamide stimulates the natural ceramide synthesis in your skin. Ceramides are crucial for maintaining the structural integrity of the skin and epidermal function. Improved ceramide levels reduce transepidermal water loss (TEWL) to maintain skin hydration and reduce dryness. It also improves skin resilience and resistance to other harmful environmental aggressors and topical agents.
4. Reduces Hyperpigmentation
Niacinamide prevents the production of melanin pigments. Studies have found that 5% topical niacinamide can effectively reduce hyperpigmentation and dark spots to even out your skin tone and brighten it.
5. May Reduce Excess Sebum
Applying 2% topical niacinamide may reduce excessive sebum production, thus reducing greasiness and excessive shine. A study evaluating its effect on Japanese and Caucasian individuals found that the 2% solution significantly reduced sebum production in Japanese subjects compared to Caucasian subjects.
6. Prevents Sallow Skin
With age, the skin may lose its natural complexion and turn yellow or brown. Niacinamide has antioxidant properties the inhibit oxidative processes like protein oxidation (protein modification caused by oxidative stress) and glycation (attachment of sugar to protein or lipids), and Maillard reaction that produce Amadori products (yellow and brown compounds) that accumulate in the skin.
7. Anti-Acne Effects
Several studies found topical niacinamide effective in reducing acne. This is due to the anti-inflammatory benefits of niacinamide. Another study evaluated and compared the effects of 4% nicotinamide and 1% clindamycin on moderate acne vulgaris. It concluded that nicotinamide (niacinamide) was more effective in oily and non-oily skin types.
Niacinamide can benefit all skin types and has no side effects.
Who Can Use Niacinamide?
You can use niacinamide if:
You have dry skin.
You have sensitive skin.
You have inflammatory conditions like acne, psoriasis, and rosacea.
You have oily and greasy skin.
You have pigmentation issues, wrinkles, and fine lines.
Your skin cannot tolerate retinol and vitamin C.
Niacinamide is available in various concentrations (2% to 10%) as an active ingredient or part of other skin care products. However, the doctor may also suggest niacin supplements if you have a vitamin B3 deficiency. Here is how you can get started with niacinamide.
How To Use Niacinamide For The Skin
If you are new to topical niacinamide, you can:
Buy the lowest concentration of niacinamide serum and use it as directed.
Buy products (creams, gels, and lotions) that contain niacinamide.
If you have a vitamin B3 deficiency, the doctor may suggest niacin supplements. Your body can convert vitamin B3 into niacinamide, which can benefit your skin and improve its overall health.
Niacinamide is frequently used with other active ingredients and in combination with topical medicines.
What To Pair With Niacinamide For The Maximum Benefits
Niacinamide is a wonderful skin care ingredient and can go with almost all other ingredients. It works best with:
Retinol
AHAs and BHAs
Alpha arbutin
Peptides
Ceramides
Hyaluronic acid
Camellia sinensis
Catechins
Quercetin
Tocopherol or Vitamin E
Avoid mixing niacinamide and vitamin C if you are using the ingredients separately. Both are potent antioxidants, and applying them one after the other can reduce their potency. You can use them or layer them at a gap of 10-15 minutes. Niacinamide is a safe ingredient. However, first time users may experience some minor side effects.
Are There Any Risks Of Using Niacinamide?
No. Niacinamide is one of the safest ingredients in the skin care industry. However, if you are using it for the first time, you may experience mild redness, itching, and burning sensations. However, that goes away once your skin gets used to it. Most of the users have never experienced any side effects.
The Bottom Line
Niacinamide is a wonderful skin-friendly ingredient that works for all skin types and is compatible with almost all other active ingredients. If you struggle with dry skin issues and have sensitive and problematic skin, you can use niacinamide. You can combine it with your regular moisturizers and oils. As long as you stick to a healthy amount and apply it consistently, niacinamide is your one-stop solution for healthier and brighter skin.
Frequently Asked Questions
How often can you use niacinamide?
Use niacinamide twice every day – once in the morning and then in the evening.
6 Sources
Articles on StyleCraze are backed by verified information from peer-reviewed and academic research papers, reputed organizations, research institutions, and medical associations to ensure accuracy and relevance. Read our editorial policy to learn more.
The following two tabs change content below.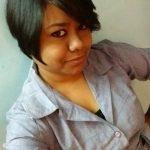 Ramona is a journalist-turned-content writer. She holds a Master's degree in English Literature and has been writing for the digital world for over five years. She specializes in writing for Skin Care. She has done a certificate course titled 'Dermatology: Trip To The Skin', offered by Novosibirsk State University. She believes that beauty begins with a good skin care regimen and is on a mission to eliminate all toxins from her routine. She helps and guides readers in selecting products and ingredients specific to their skin type/issue. When Ramona is not working, her books and passion for music, good food, and traveling keep her busy.